Teint de Neige Scented Body Powder Lorenzo Villoresi
Teint de neige, "the colour of snow", the delicate rosy hue of a powdered face. The unmistakable scent of perfumed powders, the fragrance of face powder, the perfume of talc, a soft, gentle, enveloping.An aroma delicately permeated by the richness of the natural extracts of precious flowers, recalling the light, images and atmosphere of the belle-époque. Content 200 gr.
Top Note: Jasmin, Rose, Ylang Ylang, sweet, powdery and floral notes
Middle Note: Tonka bean, Jasmin, Rose, sweet, powdery and floral notes
Base Note: Heliotrope, Musk, Rose, Jasmin, sweet, powdery and floral notes
1 other product in the same category:
Body moisturizing cream flavored with 'Teint de Neige' aroma by Lorenzo Villoresi, its composition takes its absorption, aroma  bringing memories delicate aroma, softness talc, despite its subtly exudes a strong...
Customers who bought this product also bought:
The French firm Esteban has created this dresser that combines humidifier, perfume and bright atmosphere. A new olfactory delight getting through the whisper of water, light and soft tones, refreshing mist and of...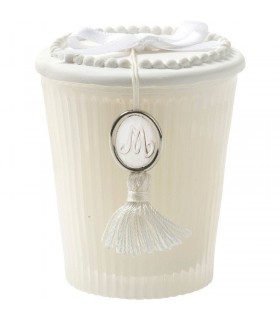 Decorativa scented candle by Mathilde M. Divine Marquise is an elegant and sensual perfume, where the delicious notes of the chocolates are surrounded by an oriental patchouli and amber chord.   Oriental...
With 'Teint de Neige' meaning 'Snow Colour', Lorenzo Villoresi in its creation evokes the delicate hue of the powdered fragance, bringing memories of the delicacy of aroma, softness talc, despite their apparent...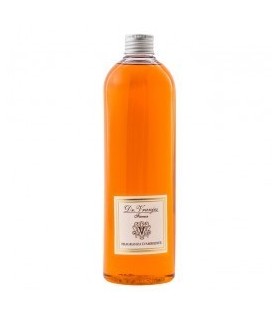 Refill Bouquet by the italian firm  Dr. Vranjes. Content 500 mlPerfumeVanilla and tangerine. Instant and precious fragrance that combines the sweetness of vanilla with the acidity of the Mandarin.Properties: Soothing,...
Refill for catalytic lamps by Maison Berger with Chadron Sauvage  scent. Content 1 Liter Chadron Sauvage by Maison Berger is a subtle fragrance that reveals in its top notes a mixture of citrus fruits and green...