Teint de Neige Scented Body Powder Lorenzo Villoresi
Teint de neige, "the colour of snow", the delicate rosy hue of a powdered face. The unmistakable scent of perfumed powders, the fragrance of face powder, the perfume of talc, a soft, gentle, enveloping.An aroma delicately permeated by the richness of the natural extracts of precious flowers, recalling the light, images and atmosphere of the belle-époque. Content 200 gr.
Top Note: Jasmin, Rose, Ylang Ylang, sweet, powdery and floral notes
Middle Note: Tonka bean, Jasmin, Rose, sweet, powdery and floral notes
Base Note: Heliotrope, Musk, Rose, Jasmin, sweet, powdery and floral notes
1 other product in the same category:
Body moisturizing cream flavored with 'Teint de Neige' aroma by Lorenzo Villoresi, its composition takes its absorption, aroma  bringing memories delicate aroma, softness talc, despite its subtly exudes a strong...
Customers who bought this product also bought:
With 'Teint de Neige' meaning 'Snow Colour', Lorenzo Villoresi in its creation evokes the delicate hue of the powdered fragance, bringing memories of the delicacy of aroma, softness talc, despite their apparent...
Exquisite Sparkle of Lampe Berger is a fragrance that combines the aromas of grapefruit, champagne and patchouli with the floral and energetic notes that evoke that happy atmosphere that we enjoyed during the...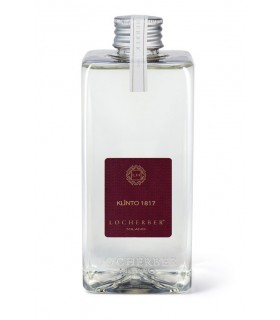 Refill for Bouquets by Locherber Milano with aroma Klinto. Contents 500 ml Especially extended in Veneto, the wine Clinto (or clintòn), reached the old continent of America at the beginning of the 19th century. El...
Scented candle by French firm Cire Trudon, belonging to the collection Les Belles Matèries, Maduraï. Weight 270 gr. The Duke of Tuscany was first to bring jasmine in India in 1690, a flower originally from Arabia....
Refill Bouquet by the italian firm  Dr. Vranjes. Content 500 mlPerfumeGinger and lime. Fresh and spicy is how you can define this fragrance thanks to juicy and bright notes of Lima attached to the essence of ginger...