Body Cream Lorenzo Villoresi Teint de Neige
Body moisturizing cream flavored with 'Teint de Neige' aroma by Lorenzo Villoresi, its composition takes its absorption, aroma  bringing memories delicate aroma, softness talc, despite its subtly exudes a strong personality, with an intense and persistent fragrance. Content 200 ml
1 other product in the same category:
Teint de neige, "the colour of snow", the delicate rosy hue of a powdered face. The unmistakable scent of perfumed powders, the fragrance of face powder, the perfume of talc, a soft, gentle, enveloping.An aroma...
Customers who bought this product also bought:
With 'Teint de Neige' meaning 'Snow Colour', Lorenzo Villoresi in its creation evokes the delicate hue of the powdered fragance, bringing memories of the delicacy of aroma, softness talc, despite their apparent...
Sparkling body gel that combines the extraordinary fragrance of Teint de Neige with a "glamorous" effect on the skin. Contents 100 ml Perfume 'Teint de Neige' which means' the color of Snow, Lorenzo Villoresi in...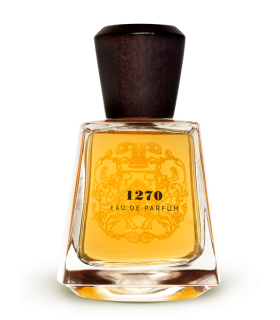 Parfum for men and women commemorative foundation year Frapin '1270', nose behind this fragrance is Sidonie Lancesseur. Its aroma, to the great cognacs, with notes of leather, precious woods makes rhyming with gaïac...
#1 (for you) / parfum trouvé Perfume for men and women, # 1 is one of the first creations of Miller et Bertaux, a poetic perfume full of intensity and woody with notes of cedar, sandalwood, ylang-ylang and spices....
Refill for Bouquets by Cerería Mollá with Aroma Menthe & Basilic. It contains 500 ml Menthe & Basilic (Mint and Basil), is a perfume that provides us with a breath of pure and refreshing air thanks to the...