Bouquet Sensuel 500 ml Lampe Berger
This Lampe Berger fragrance has a floral aroma, very feminine and sensual symbolizing the charm and seduction. This Lampe Berger composition has a content of 500 ml
16 otros productos en la misma categoría:
Bouquet de la marca Culti Milano. Contiene 500 ml IMAGINA 
Una noche densa cae sobre las hileras de cítricos y limoneros después de un día de fuego, entre el sonido hipnótico de las cigarras. El aire vibra de...
El perfume concentrado de la firma Mathilde M. consigue impregnar el aroma que usted elija con un simple rocío, también sirve para refrescar la esencia de sus cerámicas decorativas. Botella de 5 ml.  Voltige, es un...
La fragancia de Lampe Berger ha sido diseñada utilizando la  Rosa de Mai, que procede de un cruce complejo entre 4 rosas, crecido en Grasse, la capital del perfume. Contenio 500 ml El perfume Perfume empolvado y...
Mikado de Lampe Berger minimalista y elegante con aroma Viento de Océano. Sus varillas están compuesto por un polimero especial y único que permite la difusión uniforme y duradera del perfume. Contenido 125 ml Perfume...
Los ambientadores en forma de solución perfumada de la firma francesa Esteban ayudan a prolongar la vida de sus mikados y difusores cerámicos perfumados, pudiendo elegir entre el aroma inicial del producto o cualquier...
Recarga Bouquet de la firma Dr. Vranjes. Contenido 500 ml Perfume La Ginesta, con su aroma distintivo de las flores frescas enmarca las notas preciosas del Iris Florentino.Los ingredientes particulares forman acuerdos...
Ambientador de Varillas de la firma Dr. Vranjes. Contenido 500 ml. Incluye 8 varillas vegetales. En la ciudad del arte, Florencia, nos encontramos 'Giardini di Boboli' dónde Vranjes inspira su fragancia, la cual...
Aceite esencial de  Esteban Parfums 'Lilas & Tonka'. Contenido 15 ml. Perfume floral. Notas de Cabeza: Hojas de Violeta Notas de Corazón: Lilas, Fressia Notas de Fondo: Tonka y Sándalo
Un aroma de Lampe Berger inspirado en la flor de azahar, con toques de jazmín que destaca por su ligereza y dulzura. Composición 500 ml
Mikado decorativo en recipiente de cristal con tapa de cerámica y varillas en forma de tríptico de Esteban, Gracias a la fragancia del Neroli da la calidez esperada tanto a los hogares más sofisticados como a los más...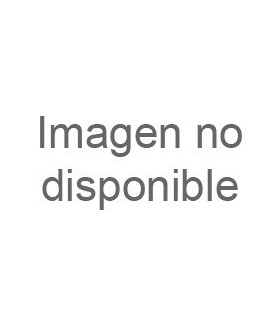 Vela Perfumada de la firma italiana Culti Milano con el aroma 'Velvet'. 250 gramos. Un viaje romántico capaz de crear un aroma sensual y profundo que transporta a los amantes a mundos inexplorados y horizontes en...
Noche en París, en el cabaret bajo el tintineo de las copas de champan, labios rojos brillantes, plumas y lentejuelas ¡¡comienza el espectáculo!!. El recuerdo de esta noche inolvidable nos dura hasta la mañana...
Ambientador de Varillas de la firma Dr. Vranjes. Contenido 500 ml. Incluye 8 varillas vegetales. Magnolia y Orquidea. Intensas notas a Magnolia crean esta sofisticada y elegante fragancia junto con la delicada mezcla...
La fragancia Inicio Bois d'Eau ofrece una frescura cítrica compuesta brillantes subrayadas por el fresco del agua pulverizada. En sus notas de corazón, las notas acuáticas se mezclan con la ligereza de madera a la...
Bouquet de la firma Dr. Vranjes. Contenido 1250 ml Rosso Nobile. Notas iniciales de Naranjo destacan de su parte floral compuesta de absoluta de Violeta y flores de Magnolia. Notas de ciruela se completan con esencia...
'L'Elégante  Parisienne' de Lampe Berger, rinde homenaje a la gardenia, una de las flores emblemáticas dentro del mundo de la perfumería. Este perfume es la inequívoca esencia que deja a su paso la mujer parisina por...
Customers who bought this product also bought: A sparkling scent with notes of cedar and cypress, which is accentuated by notes of citiricos. This composition of Lampe Berger has a content of 500 ml
Fragrance Lampe Berger luminous and majestic, glittering with spicy notes. Soft and fruity joins patchouli and gourmet flavors. Contents 1 Litre 
Essential Oil by Esteban Parfums 'Fige Noire'. Contents 15 mlPerfume, woody and fruityTop notes of black figs, violet leavesHeart Notes: fig wood, sandalwoodBase notes: labdanum, musk agreement
'Pêche Ensoleillée' is a bright and cheerful fragrance with a fruity, creamy texture, combining a floral aroma of rose and jasmine enhanced by the freshness of newly recolectaldo with a sweet peach and sandalwood and...