Tempête de zeste 50 ml Eau de Toilette Esteban
'Tempête of zeste' is an eau de toilette Esteban Parfums surprising that takes us from citrus notes intertwined with fresh basil through floral notes and a base of sandalwood. Content 50 ml

Head notes: mandarin, grapefruit, basil, black currants

Heart notes: freesia, cyclamen, iris d'eau

Base notes: patchouli, sandalwood
16 productos en la misma categoría:
Intense Café de Montale, es una fragancia  para hombres y mujeres  oriental  y avainillada, dónde las hermosas notas florales revelan un corazón sorprendente compuesto por los acordes envolventes del Café. Este dúo...
Mukhallat, de Montale, es un perfume para hombres y mujeres. Una exclusiva creación que nos traslada al más escondido rincón dentro del Lejano Oriente mediante una perfecta armonía entre fresas silvestres, almendras...
La fragancia  'Uomo' de Lorenzo Villoresi, es una fragancia intensa,fresca, y elegante para hombre, con su toque sándalo, especias, maderas preciosas, pachuli y vetiver. Contenido 100 ml.    
Black Aoud de Montale, es una fragancia masculina amaderada y floral, diseñada por Pierre Montale. Sus principales notas son la rosa, abdanum francés, almizcle, patchouli, mandarina y madera de argán (oud). Contenido...
El perfume "Speakeasy" (Habla Despacio), para hombres y mujeres, se refiere a las palabras susurradas a la clientela de bares clandestinos durante la era de la prohibición. Recuerda  sillones de cuero y buenos puros...
'Ambrorient' de Esteban Parfums, es un perfume redondo y sabroso, con toque a flores y citrícos envueltos en miel. Su corazón floral ambarino une el aroma de la mandarina con la envoltura de la miel caliente....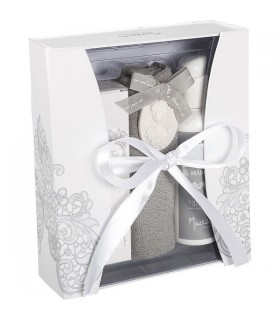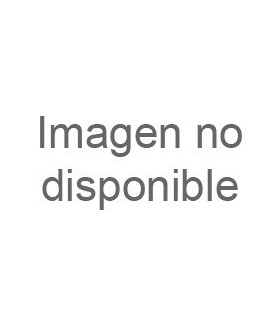 Set de Regalo de la firma francesa Mathilde M. compuesto por: Eau de Toilette Exquise Marquise 100 ml  Crema Corporal Exquise Marquise 200 ml Toalla de Mano  El aroma Exquise Marquise es una combinación de...
1804 es un perfume femenino de Histoires de Parfmus, que hace mención al año de nacimiento de la primera gran mujer moderna, 'George Sand', gran escritora, amante y comprometida con las causas de época. Un perfume que...
Epidor de Lubin es un perfume, para hombres y mujeres, que consigue combinar a la perfección el aroma floral con los inconfundibles tintes orientales. Su aroma se identifica con los aromas almizclados que nos...
Oranges & Lemons Say The Bells of St. Clement´s de James Heeley, es agua de colonia tradicional convertida en un agua de perfume inglés chic, conemporánea, ligera y fresca que se inspira en el poema "Naranjas y...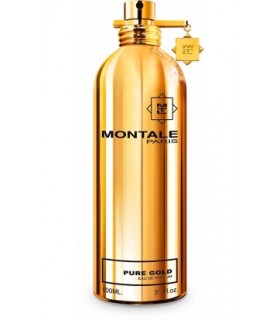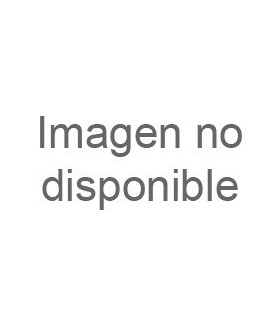 Pure Gold de Montale, es una fragancia femenina donde su concentrado comienza con la luminosidad de flores blancas del azahar, neroli y el jazmín egipcio pasando a notas afrutadas del albaricoque y mandarina de Italia...
La estela de una fragancia que se funde con el cabello, para una noche de sueño. Composición especialmente preparada para perfumar su cabello creada por Lorenzo Villoresi. Con 'Teint de Neige' que significa 'el color...
Patchouli de Molinard, es un eau de parfum para hombres y mujeres, que nos traslada a Oriente , y nos envuelve en una verdadera provocación hipnótica, liberando una sensualidad infinita gracias a la combinación...
Intense Tiaré de Montale, es una fragancia avainillada oriental y floral para hombre y mujer, diseñada por Pierre Montale. Sus principales  notas son la flor tiare, coco, rosa, jazmín, ylang-ylang y vainilla....
Esta creación de Esteban Parfums es una explosión de especias frescas, cardamomo, jengibre, realzados por un color ámbar almizcle floral  de fondo. Contenido 50 ml Notas de Cabeza: cardamomo, jengibre Notas de...
Gentlewoman Eau de Parfum, es una fragancia femenia con  notas principales de Esencia de Neroli, Azahar  y una base amaderada y almizclada, que se entremezcla con la esencia de Almendra para envolvernos con sutileza y...
Customers who bought this product also bought: