Rêve Blanc 100 ml Eau de Parfum Esteban
Exuberance and softness intertwine between opulence and innocence. The soft musks breath filled the disturbing and provocative femininity floral once. From head to heart, contrasts the sublime sensuality of a woman between mischief and delight. Content 100 ml
16 other products in the same category:
Médie by Maison Trudon is a citrus perfume for men and women, which takes us back to Antiquity and the kingdom of Alexander the Great, under which the province of Médie abounded in rare citrus. An oasis of freshness,...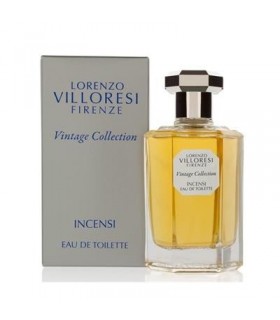 The fragrance 'INCENSI' by Lorenzo Villoresi, belongs to the 'Vintage' collection, transporting us Orient through its 'Spice Routes' perfume has fresh notes of sour apple and orange blossom with touches of myrrh, and...
"close your eyes, and..." A Eau de Perfum by Miller et Bertaux, for men and women, converted into an olfactory experience, a magical work that poses its notes on the skin like a veil, where the aromas of the...
Citron Citron by Miller Harris is a perfume for men and women that is directly inspired by Mediterranean citrus fruits and combines them with the clarity of its wood and herbs background. A sensation comparable to...
'Not a Perfume' is a perfume out of all conventions of perfumery, created based on a molecule created in the 50s, the Ambrox, substitute in modern perfumery of Grey Amber its naturalness getting confused with the...
Ambré Lumière de Molinard is a perfume for men and women that serves as a true source of inspiration for those authors of the most refined novels, remembering those beautiful fantasy myths in which the protagonists...
Duel a male Eau de Parfum where a noble plot exists between strength and sweetness, between wisdom and audacity. A duel at dawn. Woody Aromatic Perfume Head Notes: Bitter Orange, Petitgrain Heart Notes: Mate,...
Rose Pompon is a Floral and Fruity feminine eau de toilette. Contains 100 ml The Rue des Rosiers awakens to the rhythm of the people who walk through its streets, and where a vibrant and bright atmosphere emanates...
Eau du Sud, is an aroma for men and women, which evokes the long summer afternoons in Provence, moment where the aromas of the perfumes is the only thing that contains that magic air we breathe, where the scent of...
Revolution is a perfume created by Maison Trudon for men and women that permeates the skin and concentrates on human emotions throughout the day. It melts, leaving an air of mystery and intrigue around the body....
Elae by Maison Trudon is a feminine floral perfume that constitutes a true luminous offering of a bouquet of white petals with woody notes full of warmth and tenderness. Through her Latin name, with the protective...
With 'Teint de Neige' meaning 'Snow Colour', Lorenzo Villoresi in its creation evokes the delicate hue of the powdered fragance, bringing memories of the delicacy of aroma, softness talc, despite their apparent...
Red Vetiver de Montale, is an woody masculine fragrance, slightly special that gives it its warmth, making this unique fragrance the combination with the freshness of Vetiver. Its main notes are sandalwood, red cedar,...
Arabians Tonka, is a perfume for men and women for lovers of different perfumes, is the accomplice of the Arabs, a fragrance tribute to the Arabian horse. A fine blend of spicy notes, roses, tonka bean and bergamot...
Edgar Allan Poe invaded by melancholy and sadness, and his rebellion to those losses, throughout his work, does not invite to say: 'Nevermore' From the ink of his poem 'Nevermore' written with the feather of a crow...
The fragrance 'Iperborea' by Lorenzo Villoresi, is a light fragrance where his green and floral notes predominate. Top notes are lily of the valley, cyclamen, tangerine, orange, peach, flowers and citrus; heart notes...
Customers who bought this product also bought:
Creation of Esteban Parfums, which recreates a magical and elegant middle with its sparkling and spicy note, notes of citrus, spicy and floral, and background on sandalwood, amber and tonka notes.
A sparkling scent with notes of cedar and cypress, which is accentuated by notes of citiricos. This composition of Lampe Berger has a content of 500 ml
Spray Room by Esteban Parfums, with fragrance 'Terre d'Agrumes', a citrus and woody fragrance that fills our stay with freshness with a touch of personality, and its freshness leads to an olfactory journey to...
Air freshener spray very useful as it allows perfume the air with your favorite fragrance in an instant. The spray provides greater subtlety in the perception of a perfume composition. Green floral perfume.
Bouquet minimalist with smoked glass. Content 75 ml 'Sous l'Olivier' (Under the Olive Tree), takes us to the heart of Provence, where the branches are rocked by the passage of time and the woody and aromatic...