Teint de Neige Lorenzo Villoresi Eau de Parfum 100 ml
With 'Teint de Neige' meaning 'Snow Colour', Lorenzo Villoresi in its creation evokes the delicate hue of the powdered fragance, bringing memories of the delicacy of aroma, softness talc, despite their apparent subtlety great personality, with an intense and persistent fragrance. Content 100 ml
Head Notes: Jasmine, Rose, Ylang Ylang.

Heart Notes: tonka bean, Jasmin, pink, sweet, dust

Background Notes: heliotrope, musk, rose, jasmine, sweet, powdered and floral notes
Calculated from
5
reviews
My wife uses this wonderful fragrance - the aroma of baby powder. It's calming and soft, yet beguiling. She uses it daily. The eau de parfum has longer "staying power" than eau de toilette — worth the higher cost.
I use it all the time & I love it! My husband also loves the scent & I will continue to use Tient de Neige by Lornzo Villoresi Eau de Parfum
I use almost daily. this perfume smells terrific. Would recommend to everyone!
My favorite of all times. Best powder/white musk perfume
16 other products in the same category:
Tardes de Carner Barcelona is a floral woody musk fragrance for women. Tardes was launched in 2010. The nose behind this fragrance is Daniela (Roche) Andrier. A tribute to the peace and harmony of a summer...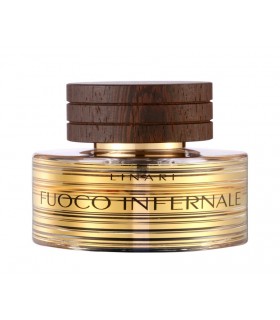 Fuoco Infernale by Linari is an Amber fragrance for women and men. An equally varied and exciting composition of spicy carnation and herbaceous-earthy aspects of natural myrtle, wild marjoram, cinnamon bark...
Libertine Neroli by Francesca Bianchi, is a Chypre Floral fragrance for men and women. This perfume represents the exaltation of pleasures, or luxury as the enjoyment of a life of freedom and relaxation. The...
Sex and the Sea Neroli, is a floral perfume for men and women that brings back beautiful memories of a cool breeze by the sea, while flirting on the salty sand are conjured up in this narcotic, almost hypnotic potion....
Notte Bianca by Linari is a Woody and Spicy fragrance for men and women. Exciting and exciting as a sleepless night. A delicious interplay of delicate fruity hints of pink grapefruit, fresh bergamot and Italian...
Elae by Maison Trudon is a feminine floral perfume that constitutes a true luminous offering of a bouquet of white petals with woody notes full of warmth and tenderness. Through her Latin name, with the protective...
Stella Cadente by Linari is an Amber and Floral fragrance for women and men. The creation of this fragrance was inspired by the combination of different opulent scents of fruits and flowers from the Marrakesh night...
Nerosa is a Spicy and Woody perfume for men and women of Olfactory Laboratory. It contains 100 ml Perfume A sublime saffron opens the fragrance and immediately gives way to a powerful Rose that uses notes of...
Muguet is an eau de parfum by Molinard for women, invites us to a walk through a garden in spring. Content 75 ml Fresh and green floral perfume Top notes: lily of the valley (lily) Heart notes: jasmine, green...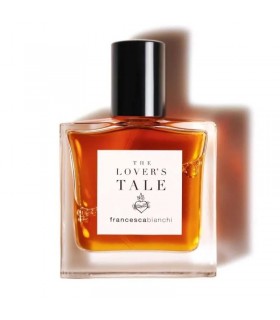 The Lover's Tale by Francesca Bianchi, is a Leather fragrance for women and men. A secret meeting of lovers, who are united by an impossible passion, this is interpreted by a dominating leather intermingled with a...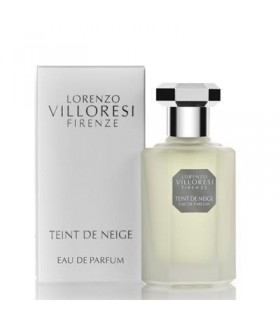 With 'Teint de Neige' meaning 'Snow Colour', Lorenzo Villoresi in its creation evokes the delicate hue of the powdered fragance, bringing memories of the delicacy of aroma, softness talc, despite their apparent...
Red Tobacco by Mancera is a warm and fascinating perfume for men and women. Red Tobacco is an incredibly powerful and sensual aroma that combines Cuban tobacco and spices. Woody and Spicy Perfume Top Notes:...
Coco Vanille de Mancera is a perfume for women where sensuality reaches its peak with this magical composition, this union of sweetness and innocence but at the same time so dangerous and seductive. Addiction never...
Aphélie is a feminine perfume that stands out in a unique way: like an aphelion, the orbital point at which a celestial object is farthest from the sun. Mysterious, Aphélie is connected with the cosmos: subject to the...
This is not a blue bottle 1 / .1 is an innovative unisex perfume from Histoires de Parfums, where its packaging draws our attention thanks to its uniformity and its electric blue color. A perfume created from the...
Customers who bought this product also bought:
Lorenzo Villoresi with this fragrance brings back memories of the East and the Arabic markets across the Mediterranean, with a touch of pepper and African spices, getting a fresh, aromatic and spicy aroma. Content 100 ml
The fragrance 'Musk' by Lorenzo Villoresi, is a sensual and captivating, with its enveloping notes of musk and bottom notes of rose, sandalwood, cedar and exotic woods. Content 100 ml.
The first 1000 pieces are part of a Limited and Numbered edition commemorating the 25th anniversary of Lorenzo Villoresi, the exclusive fragrance of Teint de Neige in Solid Perfume format in a luxurious metal case...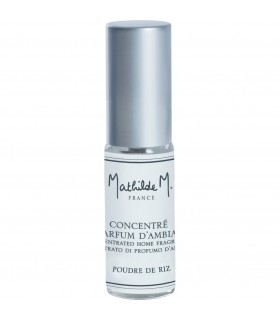 This Mathilde M. intensive home fragance permeates the scent you choose with a simple spray, is also used to refresh the essence of your decorative ceramics. 5 ml bottle. Rice powder scented, a perfume with powdery...
Need_U is a musky perfume for men and women of Olfactory Laboratory. It contains 100 ml Perfume I need you, Need_U. Some simple words to describe an extreme and strong need. In this case, the need for perfume...