Teint de Neige Lorenzo Villoresi Eau de Parfum 50 ml
With 'Teint de Neige' meaning 'Snow Colour', Lorenzo Villoresi in its creation evokes the delicate hue of the powdered fragance, bringing memories of the delicacy of aroma, softness talc, despite their apparent subtlety great personality, with an intense and persistent fragrance. Content 100 ml
Head Notes: Jasmine, Rose, Ylang Ylang.

Heart Notes: tonka bean, Jasmin, pink, sweet, dust

Background Notes: heliotrope, musk, rose, jasmine, sweet, powdered and floral notes
Calculated from
4
reviews
I love this scent! Soft and distinct. Subtle hints of Rose and Talcum and very long lasting. Never overbearing! Men and women will stop me in an elevator, waiting in line, taxi cab drivers... inhaling deeply, wanting to know what it is, loving it also. At night I add just a hint of musk to deepen and intensify for the evening.
The fragrance is fresh powdery and delightful. I use it in summer and fall.
Lorenzo Villoresi Teint de Neige Eau de Parfum is a comforting and hypnotis fragrance. I love it!
16 other products in the same category: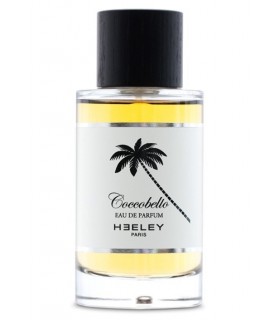 Coccobello by James Heeley is a perfume that contains within its bottle the true paradise an essence that takes us to a tropical island where the leaves of palm trees are bathed in the morning dew and kissed by the...
Lost in Heaven by Francesca Bianchi, is a perfume from the amber and woody olfactory family for men and women. 'The double nature of any human being: longing for perfection, innocence, absence of error, for a place...
Stella Cadente by Linari is an Amber and Floral fragrance for women and men. The creation of this fragrance was inspired by the combination of different opulent scents of fruits and flowers from the Marrakesh night...
Etruscan Water by Francesca Bianchi, is a Chypre fragrance for men and women. 'In the south of Tuscany, you are approaching an enchanting bay by walking through the most beautiful and intoxicating Mediterranean...
This fragrance Lorenzo Villoresi, Yerbamate, is inspired by the freedom and nature that provides fresh grass, hay cut rencién, and countless plants and flowers of the fields, enhanced by air and sun. Content 100 ml
Under My Skin by Francesca Bianchi, is an amber and woody perfume for men and women, soft and carnal perfume being Francesca's interpretation of the animalic theme, softened by the precious iris butter, this emotional...
Tardes de Carner Barcelona is a floral woody musk fragrance for women. Tardes was launched in 2010. The nose behind this fragrance is Daniela (Roche) Andrier. A tribute to the peace and harmony of a summer... Andy Tauer Sundowner perfume is a unisex fragrance with a warm and spicy blend that evokes a feeling of sunset on the beach. The fragrance opens with citrusy notes of bergamot and lemon, which blend with spices of...
Venice, the riverside city of love. In that year of 1725 was born the man whose name would symbolize seduction: Giacomo Girolamo Casanova."So, what is love? A illness to which man is prone to any age,.For each...
Elae by Maison Trudon is a feminine floral perfume that constitutes a true luminous offering of a bouquet of white petals with woody notes full of warmth and tenderness. Through her Latin name, with the protective...
'Study # 17` by Miller et Bertaux is a perfume for men and women characterized by its simplicity, Study # 17 is also the title of a poem by its creators, Miller et Bertaux, of their words, feelings and images that...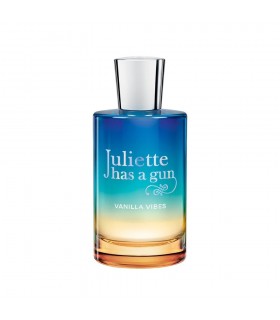 Vanilla Vibes is a perfume by Juliette has Gun that plays on the combination of two completely opposite components, fleur de sel and vanilla, which transports vanilla into a mineral dimension… Far from being...
Alguien nº2 (Someone nº 2), is a reissue of a Concentrated Eau de Cologne, where new components are added which revitalize and give a new air to this formulation. Limited and Numbered Edition of 400 units Green...
Sweet Peony by Montale, is a feminine perfume, from the Floral Fruit family. Where the majestic aroma of the Peony, is accented by a velvety and subtle combination of notes of jasmine, rose, peach and coconut,...
The Dark Side by Francesca Bianchi, is an Oriental perfume for men and women with an unforgettable and unmistakable character that makes it unique with multiple facets, inspired by the Moroccan city of Marrakech and...
Aoud Jasmine by Montale is an Oriental Floral fragrance for women and men. This is a new fragance. Aoud Jasmine was launched in 2016. Contents 100 ml. Perfume Top notes: Mandarin, Pear and Apple; Heart Notes:...
Customers who bought this product also bought:
This is not a blue bottle 1 / .1 is an innovative unisex perfume from Histoires de Parfums, where its packaging draws our attention thanks to its uniformity and its electric blue color. A perfume created from the...
Cozumel by Laboratorio Olfattivo is a male fragrance of aromatic family that constantly oscillates between heat and freshness. Wild, narcissistic and masculine, it combines notes of fresh tobacco, Indian hemp and...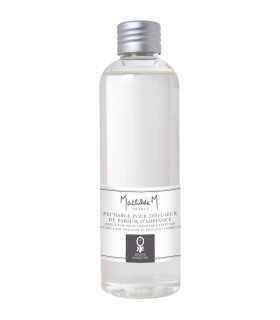 Refill for bouquets by Mahtilde M. Content 200 ml Divine Marquise is an elegant and sensual perfume, where the delicious notes of the chocolates are surrounded by an oriental patchouli and amber chord. Oriental...
Teint de neige, "the colour of snow", the delicate rosy hue of a powdered face. The unmistakable scent of perfumed powders, the fragrance of face powder, the perfume of talc, a soft, gentle, enveloping.An aroma...