Alamut Lorenzo Villoresi Eau de Toilette 100 ml
The unisex fragrance 'Alamut' Lorenzo Villoresi, takes us to the warm and sensual atmosphere of the Orient, with notes of amber, musk and precious woods. Content 100 ml
16 other products in the same category:
Byzantine Amber by Francesca Bianchi is an amber perfume for men and women. Enigmatic and deep, radiant with golden touches, emotional and luxurious: Byzantine Amber is a personal vision of the author of the amber...
Note de Yuzu contains the energy and enthusiasm of Japanese yuzu layered with aquatic and marine notes. Its immediate fruity freshness will soften to reveal a sensual salinity to the skin, reminiscent of a traditional...
Night in Paris, in the cabaret under the clink of champagne glasses, bright red lips, feathers and sequins, the show begins !!. The memory of this unforgettable night lasts until the next morning.Feminine, floral,...
Lorenzo Villoresi with this fragrance brings back memories of the East and the Arabic markets across the Mediterranean, with a touch of pepper and African spices, getting a fresh, aromatic and spicy aroma. Content 100 ml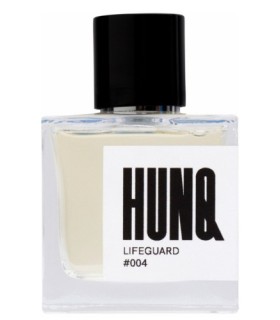 #004 LIFEGUARD Lifeguard by Hunq is a musky, floral and fresh masculine perfume for men. He is not only your hero, but your guardian angel disguised in this attractive aquatic bouquet. He makes you forget...
Arabians Tonka, is a perfume for men and women for lovers of different perfumes, is the accomplice of the Arabs, a fragrance tribute to the Arabian horse. A fine blend of spicy notes, roses, tonka bean and bergamot...
Purple Haze is a perfume for men and women that reflects the hippie movement and the counterculture, like John and Yoko's bed-and-breakfasts in Amsterdam and Montreal or the Woodstock Festival (1969). The fragrance...
New Study (postcard) is a citrus fragrance for men and women, which takes us to romanticism on the shores of the Mediterranean, where resident artists spend several months writing, drawing and imagining new aromas. It...
Habanita is a feminine perfume from Molinard, which revolutionized the perfumery industry in 1921, both in the design of the bottle, made by René Lalique, and its perfume, becoming the first oriental fragrance in...
Nun is a Floral Citrus perfume for men and women of Laboratorio Olfattivo. It contains 100 ml   Perfume   With this word, NUN, the ancient Egyptian was referring to primordial water; this water gave birth to...
La Habana perfume by 19-69 in an Amber perfume for men and women, which illuminates the golden age of Cuban music, between the 30s and 50s. An aromatic, smoky and seductive fragrance. The composition includes Saffron,...
'1969 Parfum de Revolte by Histoires de Parfums' is an Oriental Gourmand fragrance for women. The nose behind this fragrance is Gerald Ghislain. Content 120 mlFragranceTop Note: peachMiddle Notes: pink, white flowers,...
Bruma by Maison Trudon is a floral and powdery perfume for men and women that contains a distinguished, almost animal sensuality. At night, a rider draws inner strength from the elements that surround her: her horse...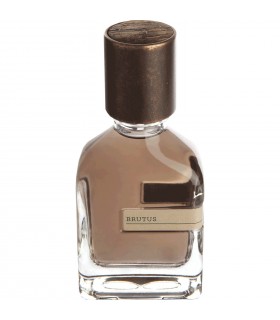 Brutus by Orto Parisi is a Fougère and Amber perfume extract for men and women. Inspired by brutalism and the historical Roman figure, Marcus Junius Brutus, known for his lack of rhetoric, entered a territory of...
Arabians by Montale, is an Oriental masculine and feminine fragrance inspired by the «King of the Desert»: The Arabian Horse. Charisma and mystery for a perfume of an elegant king. Content 100 ml   Oriental Perfume...
Rima XI by Carner Barcelona is a fragrance from the Spicy and Floral olfactory family for men and women. Mysterious and sensual, captivating and unforgettable, with a power of destruction hidden beneath her...
Customers who bought this product also bought:
'from our trips, with love' Eau de Parfum spiced and intense for men and women, 'A Quiet Morning' takes us to India, a country venerated by its creators, and with its aromas of turmeric, saffron, cedar, palm and...
Need_U is a musky perfume for men and women of Olfactory Laboratory. It contains 100 ml Perfume I need you, Need_U. Some simple words to describe an extreme and strong need. In this case, the need for perfume...
A gentle breath of green forests and exotic lands. A fragrance with the force and solemnity of aromatic woods. A soothing fragrance and earthy notes, with hints of citrus, cedar and rosewood. Content 100 mlTop notes:...
Cardinal by James Heeley is a timeless fragrance for Men and Women of the Oriental olfactory family, which is based on the traditional notes of incense and laudanum, in turn, brings us an air of lightness thanks to...
The wake of a fragrance that melts with the hair, for a night of sleep. Composition specially prepared to perfume your hair created by Lorenzo Villoresi. Content 50 ml With 'Teint de Neige' meaning 'Snow Colour',...