Iperborea Lorenzo Villoresi Eau de Toilette 100 ml
The fragrance 'Iperborea' by Lorenzo Villoresi, is a light fragrance where his green and floral notes predominate. Top notes are lily of the valley, cyclamen, tangerine, orange, peach, flowers and citrus; heart notes are magnolia, mimosa, white flowers and lily; base notes are musk, jasmine, orange blossom, woody notes and white flowers. Content 100 ml
16 other products in the same category: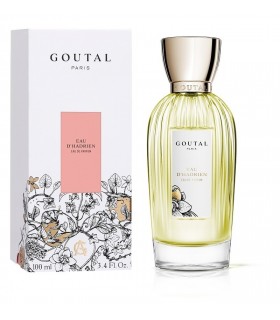 Eau D'Hadrien is an emblematic parfum of Goutal. Burning sun and the blinding light of Tuscany add to the charm of the cypress-lined terraces. The hottest hour of the day is the best time to sink into the soft shade...
1826 by Histoires de Parfums, is a feminine perfume that commemorates the birth of Eugenia de Montijo, she was born in Granada, the jewel of Andalusia. Brilliant beauty, seductive nature, and temperamental elegance...
 Citrus Noir by Molinard is an aromatic citrus perfume for men and women. In the tropics of the Philippines, there is a lemon like no other, the Kalamansi, green on the outside, yellow on the inside, offers a rich...
Eau De Monsieur is a masculine citrus, spicy and aromatic perfume. Contains 100 ml Monsieur is the ambassador of the timeless elegance of men with taste, his perfume is an ode to sophistication, whose freshness...
Aoud Vanille, is a Mancera perfume for men and women with powerful notes of wood with dry and enveloping notes of Vanilla. Amber and Vanilla Perfume Top Notes: Oud from Nepal and Spices Heart Notes: Delicate...
This is not a blue bottle 1 / .3 is a masculine and feminine perfume where leather and oriental notes predominate, represented by a ring of fire, which represents the dawn of a new energy. An orange and reddish sun...
Vanilla Vibes is a perfume by Juliette has Gun that plays on the combination of two completely opposite components, fleur de sel and vanilla, which transports vanilla into a mineral dimension… Far from being...
Ambre Fétiche is an Eau de Parfum for men and women that belongs to the Oriental olfactory family. Contains 100 ml In his small shop, full of spices from around the world, a merchant presents his treasures. Among...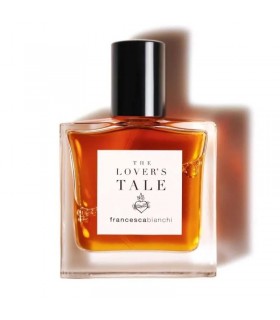 The Lover's Tale by Francesca Bianchi, is a Leather fragrance for women and men. A secret meeting of lovers, who are united by an impossible passion, this is interpreted by a dominating leather intermingled with a...
Lost in Heaven by Francesca Bianchi, is a perfume from the amber and woody olfactory family for men and women. 'The double nature of any human being: longing for perfection, innocence, absence of error, for a place...
Starry Nights by Montale is a perfume for men and women that perfectly reproduces the memory of enjoying a relaxed evening outdoors with our friends under the starry night coat, the citrus aromas of Calabria Bergamot...
Duel a male Eau de Parfum where a noble plot exists between strength and sweetness, between wisdom and audacity. A duel at dawn. Woody Aromatic Perfume Head Notes: Bitter Orange, Petitgrain Heart Notes: Mate,...
Latin Lover by Carner Barcelona is a Floral fragrance for men and women. Latin Lover was launched in 2017. The nose behind this fragrance is Jórdi Fernandez. Like a tempting and provocative love, fragrance with...
Pimiento +++ is a perfume for men and women that is defined as a Mexican cocktail where the contrast of the heat of the combination of chili and saffron meets the freshness of alcohol and ice cubes. The name of the...
Petite Chérie de Goutal, is a fruity feminine fragrance, where the notes of the pear tree together with the blooming rose bush take us to a wonderful garden. Content 100 ml Fruity perfume Head Note: Peach, Cut...
Oranges & Lemons Say The Bells of St. Clement's by James Heeley, is traditional cologne that has been converted into a chic, contemporary, light and fresh English perfume water inspired by the poem "Oranges and...
Customers who bought this product also bought:
Body moisturizing cream flavored with 'Teint de Neige' aroma by Lorenzo Villoresi, its composition takes its absorption, aroma  bringing memories delicate aroma, softness talc, despite its subtly exudes a strong...
The unisex fragrance 'Alamut' Lorenzo Villoresi, takes us to the warm and sensual atmosphere of the Orient, with notes of amber, musk and precious woods. Content 100 ml
Refill for catalytic lamps by Lampe Berger with Citronelle Aroma. Content 500 ml Citronella perfume has the glow of love with its cheerful bursts of orange. Its floral bouquet reveals the poetry of a romance with...
The Cotton Dreams fragance by Lampe Berger  evokes the "clean", this fragrance has fresh notes of Marseille soap and bergamot, which bind to the aromatic accents of lavender and pine. This Lampe Berger composition has...
Recharge for Lampe Berger catalytic lamps. 1 Liter content Délicat Musc Blanc is Powdered and Subtle perfume Head Notes: Orange, Petitgrain, Grapefruit Heart Notes: Rose, Jasmine, Orange Blossom Base Notes:...