Iperborea Lorenzo Villoresi Eau de Toilette 100 ml
The fragrance 'Iperborea' by Lorenzo Villoresi, is a light fragrance where his green and floral notes predominate. Top notes are lily of the valley, cyclamen, tangerine, orange, peach, flowers and citrus; heart notes are magnolia, mimosa, white flowers and lily; base notes are musk, jasmine, orange blossom, woody notes and white flowers. Content 100 ml
16 other products in the same category:
1740 by Histoires de Parfums is a perfume designed for a modern hedonist. A perfume with a strong personality that inspires us to explore each and every one of the scandalous freedoms of the Enlightenment through the...
Nerotic is an Aromatic and Woody perfume for men and women of Laboratorio Olfattivo. It contains 100 ml Perfume Hypnotic, sensual, sexual, erotic, nerotic ... Nerotic. Nerotic is a charming and addictive...
Verveine d'Eugène by James Heeley is a light and fresh fragrance for men and women elaborated on the basis of verbena of lemon and a note of bergamot, being the fresh and green note the currant that combined with a...
Patchouli de Molinard, is an eau de parfum for men and women, that moves us to Orient, and envelops us in a true hypnotic provocation, liberating an infinite sensuality thanks to the masterful combination of exotic...
Vanille Patchouli Eau de Parfum by Molinard, is an oriental gourmand fragrance, for men and women where the exquisite paradox between provocation and delicacy is mixed. The irresistible fusion of Vanilla and Patchouli...
This perfume for women and men, with its main notes of Leather and Oriental, where the mystical flower of rituals and magic! Tuberéuse (Nard) always provokes! More than a poison, its nectar of honey is a true...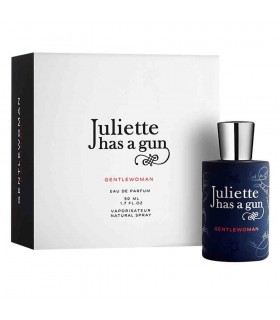 Gentlewoman Eau de Parfum is a feminine fragrance with top notes of Essence of Neroli, orange blossom and a woody and musky base, which is interspersed with almond essence to involve us with subtlety and elegance....
'1969 Parfum de Revolte by Histoires de Parfums' is an Oriental Gourmand fragrance for women. The nose behind this fragrance is Gerald Ghislain. Content 120 mlFragranceTop Note: peachMiddle Notes: pink, white flowers,...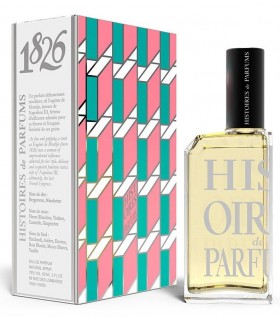 1826 by Histoires de Parfums, is a feminine perfume that commemorates the birth of Eugenia de Montijo, she was born in Granada, the jewel of Andalusia. Brilliant beauty, seductive nature, and temperamental elegance...
Diamond Flowers is a feminine perfume by Montale in a Special Edition, which combines the sensuality of Iris, the softness of Vanilla and the enchanting notes of Rose and Jasmine. On the base note, sultry Amber,...
Lorenzo Villoresi with this fragrance brings back memories of the East and the Arabic markets across the Mediterranean, with a touch of pepper and African spices, getting a fresh, aromatic and spicy aroma. Content 100 ml
Musc by Molinard, is an eau de parfum for men and women, Musc sincerely emphasizes the characteristics of a refined and sensual echo, before flourishing in the softness of the skin. Content 75 ml Like a warm and...
Eau De Monsieur is a masculine citrus, spicy and aromatic perfume. Contains 100 ml Monsieur is the ambassador of the timeless elegance of men with taste, his perfume is an ode to sophistication, whose freshness...
1804 is a feminine perfume by Histoires de Parfmus, which mentions the year of birth of the first great modern woman, 'George Sand', great writer, lover and committed to the causes of time. A perfume that reflects his...
Venice, the riverside city of love. In that year of 1725 was born the man whose name would symbolize seduction: Giacomo Girolamo Casanova."So, what is love? A illness to which man is prone to any age,.For each...
Décou-Vert is a Green Floral perfume for men and women by Olfactory Laboratory. It contains 100 ml Perfume Look beyond the leaves, the dense vegetation: everything seems green. Décou-Vert is released in the air...
Customers who bought this product also bought:
Petite Chérie de Goutal, is a fruity feminine fragrance, where the notes of the pear tree together with the blooming rose bush take us to a wonderful garden. Content 100 ml Fruity perfume Head Notes: Peach, Cut...
Teint de neige, "the colour of snow", the delicate rosy hue of a powdered face. The unmistakable scent of perfumed powders, the fragrance of face powder, the perfume of talc, a soft, gentle, enveloping.An aroma...
Body moisturizing cream flavored with 'Teint de Neige' aroma by Lorenzo Villoresi, its composition takes its absorption, aroma  bringing memories delicate aroma, softness talc, despite its subtly exudes a strong...
Zelens Moisturizing and Energizing Cream Revitalize your skin with this supreme formulation that has been developed to instantly infuse moisture and energy into your skin. This cream-gel compound rich in...