Not a Perfume Juliette Has a Gun Eau de Parfum 100 ml.
'Not a Perfume' is a perfume out of all conventions of perfumery, created based on a molecule created in the 50s, the Ambrox, substitute in modern perfumery of Grey Amber its naturalness getting confused with the smell of our skin . Content 100 ml.
16 other products in the same category:
Chocolate Greedy de Montale, is a oriental vanilla fragrance, for men and women, designed by Pierre Montale. Its main notes are coffee, cocoa, tonka bean, bitter orange, vanilla and nuts. Content 100 ml Its special...
Dark Aoud by Montale, is a woody and balsamic masculine and feminine fragrance, that its main notes are composed by the arganwood (oud) and sandalwood. Content 100 ml Its special design, with an opaque aluminum...
Vanille Patchouli Eau de Parfum by Molinard, is an oriental gourmand fragrance, for men and women where the exquisite paradox between provocation and delicacy is mixed. The irresistible fusion of Vanilla and Patchouli...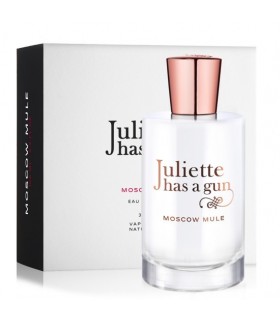 Moscow Mule by Juliette Has a Gun is a perfume for men and women that invites us to share a fabulous cocktail with that person with whom we want to turn any moment into an eternal moment. It is therefore a creation...
Citron Citron by Miller Harris is a perfume for men and women that is directly inspired by Mediterranean citrus fruits and combines them with the clarity of its wood and herbs background. A sensation comparable to...
'Ambrorient' by Esteban Parfums, is a round and tasty fragrance, with a touch of flowers wrapped in honey and citrus. Its floral heart unites amber scent of Mandarin with warm honey wrap. Content 50 mlTop notes of...
Cubacao by Esteban Parfums Paris, it's a eau de parfum for men and women, manages to reveal our best kept secrets. It is a combination between the masculine and the feminine. Once applied we can appreciate the fusion...
#1 (for you) / parfum trouvé Perfume for men and women, # 1 is one of the first creations of Miller et Bertaux, a poetic perfume full of intensity and woody with notes of cedar, sandalwood, ylang-ylang and spices....
Duel a male Eau de Parfum where a noble plot exists between strength and sweetness, between wisdom and audacity. A duel at dawn. Woody Aromatic Perfume Head Notes: Bitter Orange, Petitgrain Heart Notes: Mate,...
L'Air de Rien by Miller Harris is a perfume for women that pays homage to the icon of the song and the stage Jane Birkin. The perfumer took on the challenge of creating an aroma that she could carry out. For this he...
Edgar Allan Poe invaded by melancholy and sadness, and his rebellion to those losses, throughout his work, does not invite to say: 'Nevermore' From the ink of his poem 'Nevermore' written with the feather of a crow...
'from our trips, with love' Eau de Parfum spiced and intense for men and women, 'A Quiet Morning' takes us to India, a country venerated by its creators, and with its aromas of turmeric, saffron, cedar, palm and...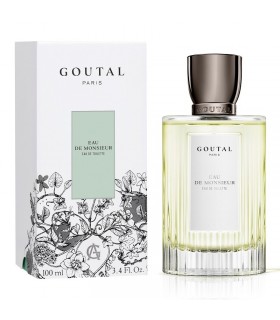 Eau De Monsieur is a masculine citrus, spicy and aromatic perfume. Contains 100 ml Monsieur is the ambassador of the timeless elegance of men with taste, his perfume is an ode to sophistication, whose freshness does...
Kamasurabhi by Lorenzo Villoresi is a oriental and floral fragrance family for Men and Women. Delicate and light colored flowers from India, laden with its own seductive and mysterious fragrance of endless forests of...
1899 Hemingway by Histoires de Parfums is an oriental and woody fragrance for women and men. 1899 Hemingway was released in 2013. The nose behind this fragrance is Gerald Ghislain. Content 120 ml Perfume Top notes...
Oudmazing by Montale, is a perfume for men and women woody, floral and moss. Content 100 ml The incredible power of Oud of Malaysia combined with the intensity of bergamot and Sicilian orange, in addition to the...
Customers who bought this product also bought:
Perfumed essences of the French firm Esteban should its subtlety to the high purity of its formula.We can use them to sweeten the atmosphere in our fragrances, ceramics and decorative charms diffuser being able to use... Lampe Berger promotional pack, pure air that includes transparent crystal catalytic lamp with curved design and neutral perfume. With this decorative air freshener you will purify the air of your home and you can...
Essential Oil by Esteban Parfums 'Fige Noire'. Contents 15 mlPerfume, woody and fruityTop notes of black figs, violet leavesHeart Notes: fig wood, sandalwoodBase notes: labdanum, musk agreement
Exquisite Sparkle of Lampe Berger is a fragrance that combines the aromas of grapefruit, champagne and patchouli with the floral and energetic notes that evoke that happy atmosphere that we enjoyed during the...
  Esteban Parfums essential oil that gives us the splendor with its fruity woody content  of the fig tree. Content 15 ml.Woody fruity fragrance.