Not a Perfume Juliette Has a Gun Eau de Parfum 100 ml.
'Not a Perfume' is a perfume out of all conventions of perfumery, created based on a molecule created in the 50s, the Ambrox, substitute in modern perfumery of Grey Amber its naturalness getting confused with the smell of our skin . Content 100 ml.
16 other products in the same category: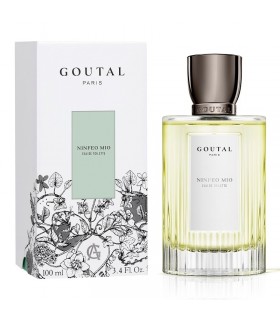 Ninfeo Mio is an eau de toilette for men and women, from the woody and aromatic family. Contains 100 ml In June, the nature around Rome is splendid. In the wonderful garden of Ninfa, the alleys planted with...
1828 de Histoires de Parfums, is a masculine perfume, which commemorates the birth of the French writer Jules Verne in Nantes, a perfume for sophisticated, dreamy and adventurous men like the famous French writer....
Patchouli de Molinard, is an eau de parfum for men and women, that moves us to Orient, and envelops us in a true hypnotic provocation, liberating an infinite sensuality thanks to the masterful combination of exotic...
This perfume for women and men, with its main notes of Leather and Oriental, where the mystical flower of rituals and magic! Tuberéuse (Nard) always provokes! More than a poison, its nectar of honey is a true...
Arabians by Montale, is an Oriental masculine and feminine fragrance inspired by the «King of the Desert»: The Arabian Horse. Charisma and mystery for a perfume of an elegant king. Content 100 ml   Oriental Perfume...
Oranges & Lemons Say The Bells of St. Clement's by James Heeley, is traditional cologne that has been converted into a chic, contemporary, light and fresh English perfume water inspired by the poem "Oranges and...
On its tenth anniversary, the iconic Esteban perfume, Tonka, celebrates with an exclusive format of 100 ml and limited edition. The packaging is decorated with ethnic motifs with reliefs to magnify the perfume....
With 'Teint de Neige' meaning 'Snow Colour', Lorenzo Villoresi in its creation evokes the delicate hue of the powdered fragance, bringing memories of the delicacy of aroma, softness talc, despite their apparent...
Wood & Spices by Montale, is a woody and spicy scent where Ebony, Sandalwood and Vetiver form a trio of precious woods intermingle with notes of incense, cardamom and pepper, which brings us to the intense memory...
Akkad is an oriental and amber perfume, which gives us a mystical feeling while sensuous where extols the sacred oils. This creation of Lubin was launched in 2012, and was perfumer Delphine Thierry. Content 100 ml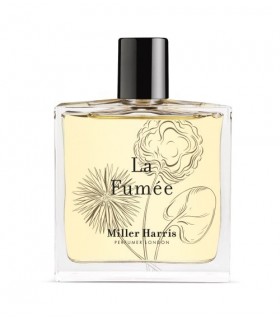 La Fummé is an unisex perfume by Miller Harris, which pays homage to the ancient rites of perfumery through smoke. Where the dry and sensual woods in a mystical arrangement surrounded by the aura of incense creates a...
Cuir by Molinard, is an eau de parfum for men and women, infinitely sensual, that envelops us with its heart with a "second skin" effect, against an addictive background of precious woods. Content 75 ml Woody...
Songes de Goutal Paris is a feminine Eau de Toilette that belongs to the Oriental and Floral olfactory family. Contains 100 ml A night walk on the beaches Mauritius Mauritius, is an invitation to dreams. The sun...
Venice, the riverside city of love. In that year of 1725 was born the man whose name would symbolize seduction: Giacomo Girolamo Casanova."So, what is love? A illness to which man is prone to any age,.For each...
Figue by Molinard seduces and addicts us by wrapping us in an aroma that combines the green notes with the solar bath characteristic of the Mediterranean lifestyle. Optimal ingredients to allow us to enjoy the nuances...
The beautiful Ottoman spy drew a small smile before the glass jar that contained a perfume created for her. It was a decorated elephant, alluding to the verses of Valmiki, the poet of the Ramayana, since it was...
Customers who bought this product also bought:
Perfumed essences of the French firm Esteban should its subtlety to the high purity of its formula.We can use them to sweeten the atmosphere in our fragrances, ceramics and decorative charms diffuser being able to use...
Lampe Berger promotional pack, pure air that includes transparent crystal catalytic lamp with curved design and neutral perfume. With this decorative air freshener you will purify the air of your home and you can...
Essential Oil by Esteban Parfums 'Fige Noire'. Contents 15 mlPerfume, woody and fruityTop notes of black figs, violet leavesHeart Notes: fig wood, sandalwoodBase notes: labdanum, musk agreement
  Esteban Parfums essential oil that gives us the splendor with its fruity woody content  of the fig tree. Content 15 ml.Woody fruity fragrance.
Exquisite Sparkle of Lampe Berger is a fragrance that combines the aromas of grapefruit, champagne and patchouli with the floral and energetic notes that evoke that happy atmosphere that we enjoyed during the...