Citizen Queen Juliette Has Gun Eau de Parfum 100 ml.
She is not only this edgy lady, nor the most glamourous, or the most intimidating, she is all that, at the same time, a Beauty on her own. Impossible to describe...and that's exactly why she's so fascinating. Her perfume is a mysterious and addictive Aldehic Chypre, at the crossroads of modern and classic perfumery. Romeo...be warned ! Juliette is back, more uncatchable than ever.
16 other products in the same category:
Acqua di Colonia de Lorenzo Villoresi is reminiscent of a classic good taste, with its formulation with natural essential oils of bergamot, lemon, sage and rosemary. An active smell, with a positive and refreshing...
Kamasurabhi by Lorenzo Villoresi is a oriental and floral fragrance family for Men and Women. Delicate and light colored flowers from India, laden with its own seductive and mysterious fragrance of endless forests of...
Lorenzo Villoresi with this fragrance brings back memories of the East and the Arabic markets across the Mediterranean, with a touch of pepper and African spices, getting a fresh, aromatic and spicy aroma. Content 100 ml
Oranges & Lemons Say The Bells of St. Clement's by James Heeley, is traditional cologne that has been converted into a chic, contemporary, light and fresh English perfume water inspired by the poem "Oranges and...
Cubacao by Esteban Parfums Paris, it's a eau de parfum for men and women, manages to reveal our best kept secrets. It is a combination between the masculine and the feminine. Once applied we can appreciate the fusion...
Iris de Nuit by James Heeley is a perfume for men and women which manages to create a sensation of warmth while delicate through the absolute iris extracted directly from the roots of the plant. It is not a common...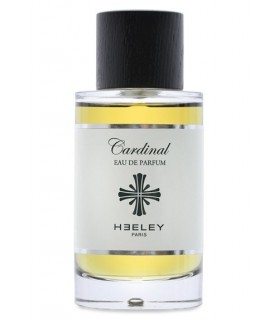 Cardinal by James Heeley is a timeless fragrance for Men and Women of the Oriental olfactory family, which is based on the traditional notes of incense and laudanum, in turn, brings us an air of lightness thanks to...
Dark Aoud by Montale, is a woody and balsamic masculine and feminine fragrance, that its main notes are composed by the arganwood (oud) and sandalwood. Content 100 ml Its special design, with an opaque aluminum...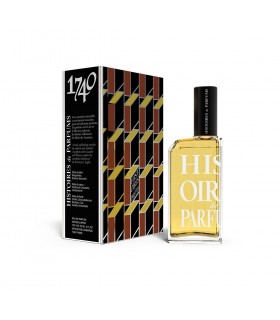 1740 by Histoires de Parfums is a perfume designed for a modern hedonist. A perfume with a strong personality that inspires us to explore each and every one of the scandalous freedoms of the Enlightenment through the...
Black Aoud by Montale, is a masculine woody and floral fragrance, designed by Pierre Montale. Its main notes are rose, french abdanum, musk, patchouli, mandarin and argan wood (oud). Content 100 ml Its special...
With 'Teint de Neige' meaning 'Snow Colour', Lorenzo Villoresi in its creation evokes the delicate hue of the powdered fragance, bringing memories of the delicacy of aroma, softness talc, despite their apparent...
L'Air de Rien by Miller Harris is a perfume for women that pays homage to the icon of the song and the stage Jane Birkin. The perfumer took on the challenge of creating an aroma that she could carry out. For this he...
Mukhallat by Montale is a perfume for women and men. An exclusive creation that takes us to the most hidden corner in the Far East through a perfect harmony between wild strawberries, sweet almonds, balsam of Peru and...
Dilmun is the paradise of the ancient Mesopotamians, the place where the sun rises and where the Sumerian creation myth takes place. The soil of Dilmun is pure and in the garden of the gods, the Sun Garden, there are...
This perfume for women and men, with its main notes of Leather and Oriental, where the mystical flower of rituals and magic! Tuberéuse (Nard) always provokes! More than a poison, its nectar of honey is a true...
'Lady Vengeance' created for the company by Francis Kurkjian, is a floral fragrance, maximum expression of the art of seduction through its sophistication and femininity, where Bulgarian Rose joins the Patchouli and...
Customers who bought this product also bought:
Another Oud perfume is a Woody fragrance family for both men and women. The top notes are bergamot and raspberry; The heart note is oud wood; The base notes are musk and ambroxan.