Citizen Queen Juliette Has Gun Eau de Parfum 100 ml.
She is not only this edgy lady, nor the most glamourous, or the most intimidating, she is all that, at the same time, a Beauty on her own. Impossible to describe...and that's exactly why she's so fascinating. Her perfume is a mysterious and addictive Aldehic Chypre, at the crossroads of modern and classic perfumery. Romeo...be warned ! Juliette is back, more uncatchable than ever.
16 other products in the same category:
Eau D'Hadrien is an emblematic parfum of Goutal. Burning sun and the blinding light of Tuscany add to the charm of the cypress-lined terraces. The hottest hour of the day is the best time to sink into the soft shade...
Indian Study by Miller et Bertaux is a tribute to sandalwood, which combines the Mysore Sandalwood and the Amyris Sandalwood. These two types of sandalwood are recognized for their purifying properties, and spicy...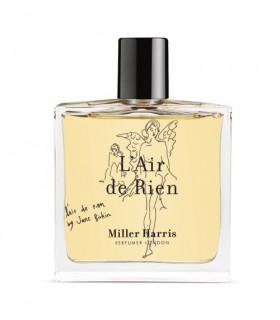 L'Air de Rien by Miller Harris is a perfume for women that pays homage to the icon of the song and the stage Jane Birkin. The perfumer took on the challenge of creating an aroma that she could carry out. For this he...
This is not a blue bottle 1 / .3 is a masculine and feminine perfume where leather and oriental notes predominate, represented by a ring of fire, which represents the dawn of a new energy. An orange and reddish sun...
White Musk by Montale is a perfume for women and men, elegant, balanced and subtle. The violet leaves and the Ylang-Ylang oil are the differential notes that make up an exquisite aroma of extreme quality, pure and...
Eau du Sud, is an aroma for men and women, which evokes the long summer afternoons in Provence, moment where the aromas of the perfumes is the only thing that contains that magic air we breathe, where the scent of...
1740 by Histoires de Parfums is a perfume designed for a modern hedonist. A perfume with a strong personality that inspires us to explore each and every one of the scandalous freedoms of the Enlightenment through the...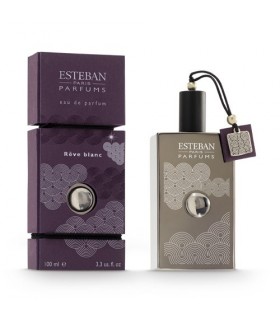 Exuberance and softness intertwine between opulence and innocence. The soft musks breath filled the disturbing and provocative femininity floral once. From head to heart, contrasts the sublime sensuality of a woman...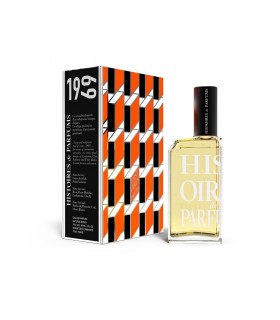 '1969 Parfum de Revolte by Histoires de Parfums' is an Oriental Gourmand fragrance for women. The nose behind this fragrance is Gerald Ghislain. Content 60 mlFragranceTop Note: peachMiddle Notes: pink, white flowers,...
The fragrance 'Musk' by Lorenzo Villoresi, is a sensual and captivating, with its enveloping notes of musk and bottom notes of rose, sandalwood, cedar and exotic woods. Content 100 ml.
The fragrance 'Iperborea' by Lorenzo Villoresi, is a light fragrance where his green and floral notes predominate. Top notes are lily of the valley, cyclamen, tangerine, orange, peach, flowers and citrus; heart notes...
'from our trips, with love' Eau de Parfum spiced and intense for men and women, 'A Quiet Morning' takes us to India, a country venerated by its creators, and with its aromas of turmeric, saffron, cedar, palm and...
Edgar Allan Poe invaded by melancholy and sadness, and his rebellion to those losses, throughout his work, does not invite to say: 'Nevermore' From the ink of his poem 'Nevermore' written with the feather of a crow...
Hippie Rose by James Heeley is a light-hearted perfume for men and women of the Floral Chypre olfactory family. It brings us the memory of the warm air of the California desert, giving way to the spiritual scent of...
Rosa Elixir by Montale, is a feminine and refined fragrance that combines notes of rose with citrus, strawberries, jasmine, orange blossom and amber, musk and vanilla. Content 100 ml Its special design, with an...
Customers who bought this product also bought:
Another Oud perfume is a Woody fragrance family for both men and women. The top notes are bergamot and raspberry; The heart note is oud wood; The base notes are musk and ambroxan.