1270 Frapin 100 ml Eau de Parfum
Parfum for men and women commemorative foundation year Frapin '1270', nose behind this fragrance is Sidonie Lancesseur. Its aroma, to the great cognacs, with notes of leather, precious woods makes rhyming with gaïac and cashmere. Delicate and tender sensuality of white honey and vanilla.
Top notes: gourmand, spiced
Top Notes: candied oranges, hazelnuts, dried grapes, plums, Cocoa, Tonka Bean, Coffee
Heart Notes: flower vine, Immortelle, Tilo, Pepper, Spices
Base Notes: Precious Woods, guaiac wood, White Honey, Vanilla
Calculated from
2
reviews
Would recommend to everyone
Weak fragrance, but spraying LIBERALLY on clothing prolongs the life a bit. Becomes a skin scent almost immediately. I love the scent, but I wish it were a lot more tenacious.
16 other products in the same category:
This is not a blue bottle 1 / .1 is an innovative unisex perfume from Histoires de Parfums, where its packaging draws our attention thanks to its uniformity and its electric blue color. A perfume created from the...
'from our trips, with love' Eau de Parfum spiced and intense for men and women, 'A Quiet Morning' takes us to India, a country venerated by its creators, and with its aromas of turmeric, saffron, cedar, palm and...
The fragrance 'Uomo' Lorenzo Villoresi is an intense, fresh and elegant fragrance for men, with sandalwood touch, spices, precious woods, patchouli and vetiver. Content 100 ml.
"close your eyes, and...". A Eau de Perfum by Miller et Bertaux, for men and women, converted into an olfactory experience, a magical work that poses its notes on the skin like a veil, where the aromas of the...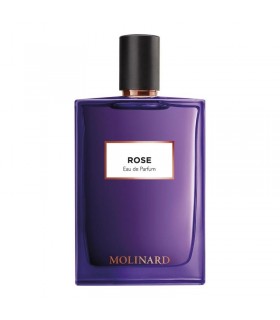 Rose de Molinard is a tribute to the Queen of the Flowers of Grasse, it confers elegance and voluptuousness to the wearer. Sensual and voluptuous, embodying current femininity with elegant notes of joy full of...
Edgar Allan Poe invaded by melancholy and sadness, and his rebellion to those losses, throughout his work, does not invite to say: 'Nevermore' From the ink of his poem 'Nevermore' written with the feather of a crow...
This perfume for women and men, with its main notes of Leather and Oriental, where the mystical flower of rituals and magic! Tuberéuse (Nard) always provokes! More than a poison, its nectar of honey is a true...
Lille au Thé de Goutal Paris is a fragrance for men and women, citrus, green and fresh that represents an infusion of well-being. The sea and volcanoes, the wind sweeps across the Korean island of Jeju. You can almost...
TulsiVivah is a perfume for men and women by Miller et Bertaux that represents the ceremonial marriage of the Tuli (holy basil) with the Hindu gods. The Tulsi wedding means the end of the monsoon and the beginning...
The Eau de Parfum 'Study # 23' by Miller et Bertaux, the floral notes of flower petals, those of incense, orange, rice, saffron ... For Francis Miller and Patrick Bertaux, the fragrance is inspired by two young...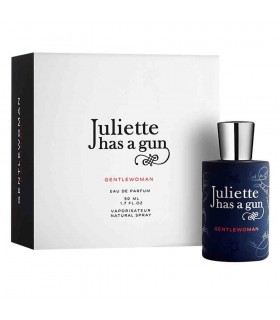 Gentlewoman Eau de Parfum is a feminine fragrance with top notes of Essence of Neroli, orange blossom and a woody and musky base, which is interspersed with almond essence to involve us with subtlety and elegance....
Cardinal by James Heeley is a timeless fragrance for Men and Women of the Oriental olfactory family, which is based on the traditional notes of incense and laudanum, in turn, brings us an air of lightness thanks to...
'1969 Parfum de Revolte by Histoires de Parfums' is an Oriental Gourmand fragrance for women. The nose behind this fragrance is Gerald Ghislain. Content 60 mlFragranceTop Note: peachMiddle Notes: pink, white flowers,...
Zeste de Gingembre by James Heeley is a citrus and aromatic perfume for men and women where a fresh explosion of lime, lemon and orange is a perfect introduction that gives way to a surprising and vibrant cocktail of...
Feuilles de Tabac is an unisex perfume designed by Lyn Harris in the year 2000, it is a perfume with a lot of personality, like the leaves that wrap a fine cigar and a golden bag of tobacco with honey. Feuilles de...
Grisette, pink complexion, innocent look, runs and rushes towards her fickle suitor. However, she dreams of the Other, and dreams, tender look, with the romance that begins. A promise more certain than previous oaths:...
Customers who bought this product also bought:
The perfume "Speakeasy" (speak slowly), for men and women, refers to the words whispered to customers of speakeasies during the Prohibition era. Remember leather armchairs and enjoy fine Cuban cigars smugglers...
L'Humaniste is an aromatic and spicy fragrance of Frapin. It opens with lemon, bergamot, cardamom, pink pepper and black pepper. A heart encompasses juniper berries, nutmeg, thyme and peony, while a base includes gin,...
Body moisturizing cream flavored with 'Teint de Neige' aroma by Lorenzo Villoresi, its composition takes its absorption, aroma  bringing memories delicate aroma, softness talc, despite its subtly exudes a strong...
The wake of a fragrance that melts with the hair, for a night of sleep. Composition specially prepared to perfume your hair created by Lorenzo Villoresi. Content 50 ml With 'Teint de Neige' meaning 'Snow Colour',...
Teint de neige, "the colour of snow", the delicate rosy hue of a powdered face. The unmistakable scent of perfumed powders, the fragrance of face powder, the perfume of talc, a soft, gentle, enveloping.An aroma...