1270 Frapin 100 ml Eau de Parfum
Parfum for men and women commemorative foundation year Frapin '1270', nose behind this fragrance is Sidonie Lancesseur. Its aroma, to the great cognacs, with notes of leather, precious woods makes rhyming with gaïac and cashmere. Delicate and tender sensuality of white honey and vanilla.
Top notes: gourmand, spiced
Top Notes: candied oranges, hazelnuts, dried grapes, plums, Cocoa, Tonka Bean, Coffee
Heart Notes: flower vine, Immortelle, Tilo, Pepper, Spices
Base Notes: Precious Woods, guaiac wood, White Honey, Vanilla
Calculated from
2
reviews
Would recommend to everyone
Weak fragrance, but spraying LIBERALLY on clothing prolongs the life a bit. Becomes a skin scent almost immediately. I love the scent, but I wish it were a lot more tenacious.
16 other products in the same category:
Intense Tiaré by Montale, is an oriental and floral floral fragrance for men and women, designed by Pierre Montale. Its main notes are the flower tiare, coconut, rose, jasmine, ylang-ylang and vanilla. Content 100 ml...
#1 (for you) / parfum trouvé Perfume for men and women, # 1 is one of the first creations of Miller et Bertaux, a poetic perfume full of intensity and woody with notes of cedar, sandalwood, ylang-ylang and spices....
1828 de Histoires de Parfums, is a masculine perfume, which commemorates the birth of the French writer Jules Verne in Nantes, a perfume for sophisticated, dreamy and adventurous men like the famous French writer....
Tenue the Soiree (evening dress) is a feminine creation by Goutal Paris that evokes feminine elegance and opulence. The hour was near. She added the finishing touches, slipping on a bakelite necklace and stealing her...
1740 by Histoires de Parfums is a perfume designed for a modern hedonist. A perfume with a strong personality that inspires us to explore each and every one of the scandalous freedoms of the Enlightenment through the...
Wood & Spices by Montale, is a woody and spicy scent where Ebony, Sandalwood and Vetiver form a trio of precious woods intermingle with notes of incense, cardamom and pepper, which brings us to the intense memory of...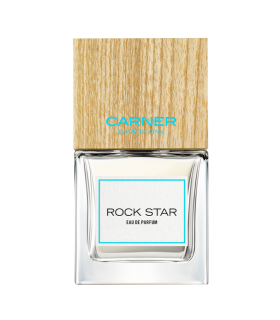 Rock Star by Carner Barcelona is a fragrance from the Aquatic Aromatic olfactory family for men and women.Rock Star, when the delicacy of a starfish joins the robustness of a rock... it shows off the beauty of the...
This is not a blue bottle 1 / .1 is an innovative unisex perfume from Histoires de Parfums, where its packaging draws our attention thanks to its uniformity and its electric blue color. A perfume created from the...
Muguet is an eau de parfum by Molinard for women, invites us to a walk through a garden in spring. Content 75 ml Fresh and green floral perfume Top notes: lily of the valley (lily) Heart notes: jasmine, green...
Sensual Instinct by Montale is an Oriental perfume for men and women that invites you to let yourself be carried away by your most primitive instinct. A lush, warm and dense fragrance that combines bright notes of...
Nun is a Floral Citrus perfume for men and women of Laboratorio Olfattivo. It contains 100 ml   Perfume   With this word, NUN, the ancient Egyptian was referring to primordial water; this water gave birth to...
Feminine perfume where citrus and velvety fruits intermingle with the elegance of the Rose and the Gourmand femininity of the Violet Incense makes way for Amber and White Moss in a fascinating and wild dance....
Pure Gold by Montale, is a feminine fragrance where its concentrate begins with the luminosity of white flowers of orange blossom, neroli and Egyptian jasmine to fruity notes of apricot and tangerine from Italy on a...
Décou-Vert is a Green Floral perfume for men and women by Olfactory Laboratory. It contains 100 ml Perfume Look beyond the leaves, the dense vegetation: everything seems green. Décou-Vert is released in the air...
The Orchid Man recalls the legendary figure of French boxer early twentieth century Georges Carpentier talented person and elegance inside and outside the boxing ring. This fragrance is characterized by elegant notes...
II (Deux) is a perfume for Men and Women created by Maison Trudon dealing with new beginnings; The life of a forest that permeates the seasons. It is sensibly symbiotic, uniting elements: a colony that inspires and...
Customers who bought this product also bought:
Teint de neige, "the colour of snow", the delicate rosy hue of a powdered face. The unmistakable scent of perfumed powders, the fragrance of face powder, the perfume of talc, a soft, gentle, enveloping.An aroma...
The perfume "Speakeasy" (speak slowly), for men and women, refers to the words whispered to customers of speakeasies during the Prohibition era. Remember leather armchairs and enjoy fine Cuban cigars smugglers...
L'Humaniste is an aromatic and spicy fragrance of Frapin. It opens with lemon, bergamot, cardamom, pink pepper and black pepper. A heart encompasses juniper berries, nutmeg, thyme and peony, while a base includes gin,...
Body moisturizing cream flavored with 'Teint de Neige' aroma by Lorenzo Villoresi, its composition takes its absorption, aroma  bringing memories delicate aroma, softness talc, despite its subtly exudes a strong...
With 'Teint de Neige' meaning 'Snow Colour', Lorenzo Villoresi in its creation evokes the delicate hue of the powdered fragance, bringing memories of the delicacy of aroma, softness talc, despite their apparent...