Teint de Neige Lorenzo Limited Edition Lorenzo Villoresi Solid Parfum
The first 1000 pieces are part of a Limited and Numbered edition commemorating the 25th anniversary of Lorenzo Villoresi, the exclusive fragrance of Teint de Neige in Solid Perfume format in a luxurious metal case gift reminds us of compact powder compacts of the Belle -Époque. Content 10 gr.
Head Notes: Jasmine, Rose, Ylang Ylang.

Heart Notes: tonka bean, Jasmin, pink, sweet, dust

Background Notes: heliotrope, musk, rose, jasmine, sweet, powdered and floral notes
16 other products in the same category:
Palo Santo by Carner Barcelona is a fragrance for men and women. Palo Santo was launched in 2015. The nose behind this fragrance is Shyamala Maisondieu Notes of caramel, tonca bean and vetiver blend with the...
Grisette, pink complexion, innocent look, runs and rushes towards her fickle suitor. However, she dreams of the Other, and dreams, tender look, with the romance that begins. A promise more certain than previous oaths:...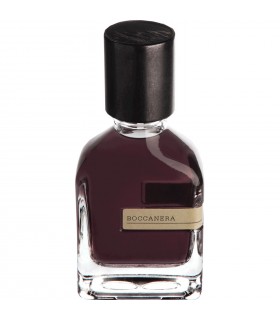 Boccanera by Orto Parisi is an Oriental and Amber perfume extract for men and women. Boccanera is a fragrance wrapped in the darkness of dark chocolate, like a furtive kiss that leaves a spicy touch of chili, black...
Lubin's Princesses de Malabar is a tribute to the legendary Spice Route of the Malabar Coast, where luxury and sensuality intertwine in a captivating olfactory experience. Our perfumers have created a masterpiece that...
Feminine perfume where citrus and velvety fruits intermingle with the elegance of the Rose and the Gourmand femininity of the Violet Incense makes way for Amber and White Moss in a fascinating and wild dance....
Ambre 114 by Histoires de Parfums is a perfume for men and women Oriental and Spicy, which was created by Gerald Ghislan and Magli Senequier. This mythical raw material has been improved with the composition 114. A...
Luxe Calme Volupte by Francesca Bianchi is a floral and fruity fragrance for men and women. 'A sumptuous and exuberant concoction that takes you to a parallel universe of abundance, far from everyday worries, to a...
Lonestar Memories by Andy Tauer is an amber and aromatic perfume for men and women. It represents an ode about Birchtar: true and unique, rich and lasting the aroma of a lone rider, with old jeans and leather...
Blue Matcha by Montale is a rich and luminous perfume for men and women that takes us to the heart of Indonesia. Cedar wood, leather, tobacco leaves and a captivating touch of matte are mixed with patchouli leaves for...
Iris de Nuit by James Heeley is a perfume for men and women which manages to create a sensation of warmth while delicate through the absolute iris extracted directly from the roots of the plant. It is not a common...
Revolution is a perfume created by Maison Trudon for men and women that permeates the skin and concentrates on human emotions throughout the day. It melts, leaving an air of mystery and intrigue around the body....
This is not a blue bottle 1 / .3 is a masculine and feminine perfume where leather and oriental notes predominate, represented by a ring of fire, which represents the dawn of a new energy. An orange and reddish sun...
The master perfumer Jean-Claude Ellena, inspired by his love for Italy, created the Parfum Bergamotto for men and women within the "Viaggio in Italia" collection which its own author describes as follows: "Although...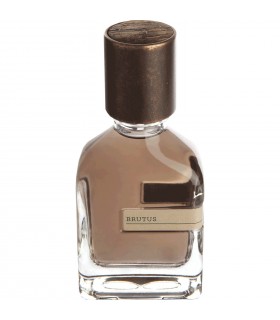 Brutus by Orto Parisi is a Fougère and Amber perfume extract for men and women. Inspired by brutalism and the historical Roman figure, Marcus Junius Brutus, known for his lack of rhetoric, entered a territory of...
Spicy and Citrus Molinard Perfume for men and women don ginger becomes a symbol of exoticism at our fingertips, more than an invitation, ginger provokes a trip to our senses with a bewitching and invigorating richness...
Floral and Fresh Perfume  with notes of lemon and base ofaldehyde and musk; Gin Fizz was reissued and updated by Lubin in 2009 by famed perfumer Thomas Fontaine's. Fame perfume comes from 1955, when the firm created...
Customers who bought this product also bought: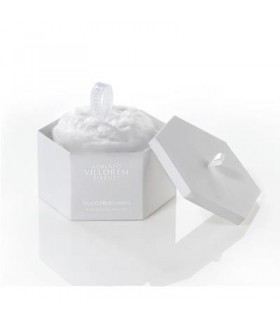 Teint de neige, "the colour of snow", the delicate rosy hue of a powdered face. The unmistakable scent of perfumed powders, the fragrance of face powder, the perfume of talc, a soft, gentle, enveloping.An aroma...
Sparkling body gel that combines the extraordinary fragrance of Teint de Neige with a "glamorous" effect on the skin. Contents 100 ml Perfume 'Teint de Neige' which means' the color of Snow, Lorenzo Villoresi in...
With 'Teint de Neige' meaning 'Snow Colour', Lorenzo Villoresi in its creation evokes the delicate hue of the powdered fragance, bringing memories of the delicacy of aroma, softness talc, despite their apparent...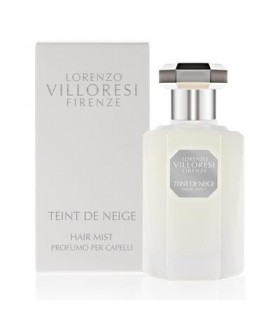 The wake of a fragrance that melts with the hair, for a night of sleep. Composition specially prepared to perfume your hair created by Lorenzo Villoresi. Content 50 ml With 'Teint de Neige' meaning 'Snow Colour',...
Body moisturizing cream flavored with 'Teint de Neige' aroma by Lorenzo Villoresi, its composition takes its absorption, aroma  bringing memories delicate aroma, softness talc, despite its subtly exudes a strong...