1740 Eau de Parfum 120 ml Histoires de Parfums
1740 by Histoires de Parfums is a perfume designed for a modern hedonist. A perfume with a strong personality that inspires us to explore each and every one of the scandalous freedoms of the Enlightenment through the perfect combination of leather notes and artemisia. Content 120 ml.
Spaced and Woody Perfume
Base notes: Bergamot and Davana Sensualis.
Heart Notes: Coriander Patchouli and Cardamom.
Background Notes: Cedar, Elemi, Leather and Labdanum.
1740 represents the year of birth of a Parisian knight, named Donatien-Alphonse-François, famous as the Marquis de Sade. Imprisoned many times by his licentious morals, he would no doubt have enjoyed this spicy, woody perfume, an invitation to pleasure.
16 other products in the same category:
Cologne Officinale by James Heeley is a fresh aromatic and spicy perfume for men and women, it is a fragrance inspired by the beauty of the Mediterranean city. It combines aromatic herbs such as rosemary, sage and...
Sacreste is a Balsamic and Woody perfume for men and women of Laboratorio Olfattivo. It contains 100 ml Perfume Complex and rich formula, created to give voice to two very precious incense notes that are...
PHI Une Rose de Kandahar by Andy Tauer is a perfume extract for men and women Floral Woody Une Rose de Kandahar is part of the Andy Tauer collectible line and is a luxury fragrance, inspired by a natural rose...
Muguet is an eau de parfum by Molinard for women, invites us to a walk through a garden in spring. Content 75 ml Fresh and green floral perfume Top notes: lily of the valley (lily) Heart notes: jasmine, green...
Grisette, pink complexion, innocent look, runs and rushes towards her fickle suitor. However, she dreams of the Other, and dreams, tender look, with the romance that begins. A promise more certain than previous oaths:...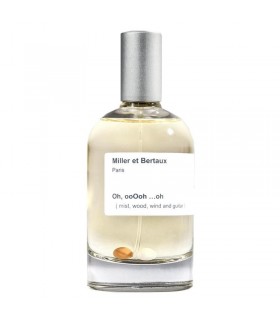 Oh, ooOoh …oh ( mist, wood, wind and guitar ) The Eau de Parfum 'Oh, ooOoh ... oh' by Miller et Bertaux, for men and women, speaks of a wooden house facing the sea that we barely distinguish after the mist, a cup,...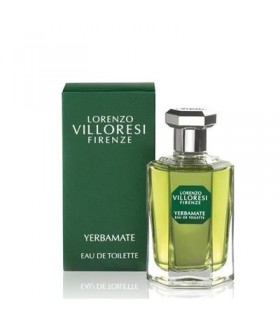 This fragrance Lorenzo Villoresi, Yerbamate, is inspired by the freedom and nature that provides fresh grass, hay cut rencién, and countless plants and flowers of the fields, enhanced by air and sun. Content 100 ml
La Habana perfume by 19-69 in an Amber perfume for men and women, which illuminates the golden age of Cuban music, between the 30s and 50s. An aromatic, smoky and seductive fragrance. The composition includes Saffron,...
Chocolate Greedy de Montale, is a oriental vanilla fragrance, for men and women, designed by Pierre Montale. Its main notes are coffee, cocoa, tonka bean, bitter orange, vanilla and nuts. Content 100 ml Its special...
Elae by Maison Trudon is a feminine floral perfume that constitutes a true luminous offering of a bouquet of white petals with woody notes full of warmth and tenderness. Through her Latin name, with the protective...
Indian Study by Miller et Bertaux is a tribute to sandalwood, which combines the Mysore Sandalwood and the Amyris Sandalwood. These two types of sandalwood are recognized for their purifying properties, and spicy...
Angel's Dust by Francesca Bianchi is a powdered boudoir from times gone by, a lover is putting on lipstick while waiting for her lover to arrive.Face powder floats in the air, mixed with the scent of roses and the...
Salina by Laboratorio Olfattivo is a fragrance for men and women of aromatic family. Through the use of Salina, the sense of smell acquires powers that generally belong to sight, touch and taste. This fragrance is a...
Sea, Sand and Breeze Sel Marine by James Heeley is a men's and women's perfume that recalls a sea breeze, where its penetrating note of lemon gives way to a note of vetiver and precious woods, cedar and birch, to...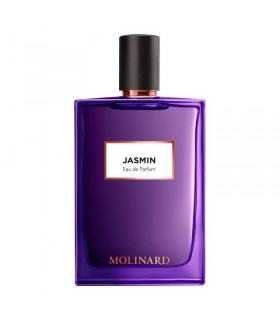 Jasmin de Molinard is a perfume of a poetic, delicate and exuberant nature, the starry flower transports us to the gardens of our childhood. Jasmin de Molinard exudes a sensuality through her assertive femininity....
Megamare by Orto Parisi is a Marine, Woody and Citrus perfume extract for men and women. The sea, complete and infinite, requires no explanation. This fragrance reflects the eternity and ambiguity of the sea,...
Customers who bought this product also bought:
Black Aoud by Montale, is a masculine woody and floral fragrance, designed by Pierre Montale. Its main notes are rose, french abdanum, musk, patchouli, mandarin and argan wood (oud). Content 100 ml Its special...