1899 Eau de Parfum 120 ml Histoires de Parfums
1899 Hemingway by Histoires de Parfums is an oriental and woody fragrance for women and men. 1899 Hemingway was released in 2013. The nose behind this fragrance is Gerald Ghislain. Content 120 ml

Perfume
Top notes are bergamot, juniper and black pepper.
Middle notes are orange blossom, iris and cinnamon.
Bottom notes are vanilla, vetiver and amber.
16 other products in the same category:
White Musk by Montale is a perfume for women and men, elegant, balanced and subtle. The violet leaves and the Ylang-Ylang oil are the differential notes that make up an exquisite aroma of extreme quality, pure and...
'1969 Parfum de Revolte by Histoires de Parfums' is an Oriental Gourmand fragrance for women. The nose behind this fragrance is Gerald Ghislain. Content 120 mlFragranceTop Note: peachMiddle Notes: pink, white flowers,...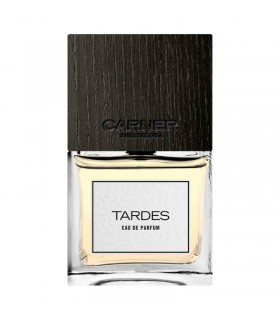 Tardes de Carner Barcelona is a floral woody musk fragrance for women. Tardes was launched in 2010. The nose behind this fragrance is Daniela (Roche) Andrier. A tribute to the peace and harmony of a summer...
Figue by Molinard seduces and addicts us by wrapping us in an aroma that combines the green notes with the solar bath characteristic of the Mediterranean lifestyle. Optimal ingredients to allow us to enjoy the nuances...
This is not a blue bottle 1 / .1 is an innovative unisex perfume from Histoires de Parfums, where its packaging draws our attention thanks to its uniformity and its electric blue color. A perfume created from the...
Nerosa is a Spicy and Woody perfume for men and women of Olfactory Laboratory. It contains 100 ml Perfume A sublime saffron opens the fragrance and immediately gives way to a powerful Rose that uses notes of...
Cuir by Molinard, is an eau de parfum for men and women, infinitely sensual, that envelops us with its heart with a "second skin" effect, against an addictive background of precious woods. Content 75 ml Woody...
Venice, the riverside city of love. In that year of 1725 was born the man whose name would symbolize seduction: Giacomo Girolamo Casanova."So, what is love? A illness to which man is prone to any age,.For each...
Red Vetiver de Montale, is an woody masculine fragrance, slightly special that gives it its warmth, making this unique fragrance the combination with the freshness of Vetiver. Its main notes are sandalwood, red cedar,...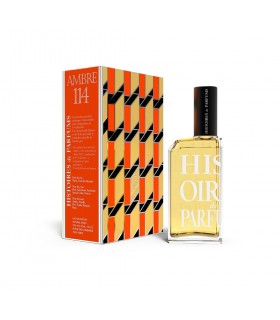 Ambre 114 by Histoires de Parfums is a perfume for men and women Oriental and Spicy, which was created by Gerald Ghislan and Magli Senequier. This mythical raw material has been improved with the composition 114. A...
Lille au Thé de Goutal Paris is a fragrance for men and women, citrus, green and fresh that represents an infusion of well-being. The sea and volcanoes, the wind sweeps across the Korean island of Jeju. You can almost...
New Study (postcard) is a citrus fragrance for men and women, which takes us to romanticism on the shores of the Mediterranean, where resident artists spend several months writing, drawing and imagining new aromas. It...
Petite Chérie de Goutal, is a fruity feminine fragrance, where the notes of the pear tree together with the blooming rose bush take us to a wonderful garden. Content 100 ml Fruity perfume Head Note: Peach, Cut...
This is not a blue bottle 1 / .3 is a masculine and feminine perfume where leather and oriental notes predominate, represented by a ring of fire, which represents the dawn of a new energy. An orange and reddish sun...
Musc by Molinard, is an eau de parfum for men and women, Musc sincerely emphasizes the characteristics of a refined and sensual echo, before flourishing in the softness of the skin. Content 75 ml Like a warm and...
Jardin Exclusif de Mancera, is a perfume for men and women like a captivating nectar of citrus and velvety fruits united by the alliance of a floral and gourdmand accord. An addictive and captivating fragrance....