Ambre 114 Eau de Parfum 120 ml Histoires de Parfums
Ambre 114 by Histoires de Parfums is a perfume for men and women Oriental and Spicy, which was created by Gerald Ghislan and Magli Senequier. This mythical raw material has been improved with the composition 114. A stop of oriental aromas that gives warmth and intensifies the natural sensuality of the Amber Gray. Content 120 ml
Perfume
High Notes: Thyme, Nut Nut
Heart Notes: Rosa, Geranium, Patchouli, Sandalwood, Cedar, Vetiver
Base notes: Amber, Vanilla, Tonka bean, Benzoin, Musk
16 other products in the same category:
Muguet is an eau de parfum by Molinard for women, invites us to a walk through a garden in spring. Content 75 ml Fresh and green floral perfume Top notes: lily of the valley (lily) Heart notes: jasmine, green...
Head Notes: Cistus Labdanum, Elemi, Cardamom, Saffron Heart Notes: Super essence incense, Fumencens, Hydrocarboresin, Cypriol, Base Notes: Virginia Cedar Wood, Guayaco Wood, Kashmir, Ambermax, Musk
Terroni by Orto Parisi is an extract of Oriental and Woody perfume for men and women. The world began with an explosion and the earth emerged from volcanic lava. Terroni celebrates the lands of the south and its...
1804 is a feminine perfume by Histoires de Parfmus, which mentions the year of birth of the first great modern woman, 'George Sand', great writer, lover and committed to the causes of time. A perfume that reflects his...
Rosa Elixir by Montale, is a feminine and refined fragrance that combines notes of rose with citrus, strawberries, jasmine, orange blossom and amber, musk and vanilla. Content 100 ml Its special design, with an...
Brutus by Orto Parisi is a Fougère and Amber perfume extract for men and women. Inspired by brutalism and the historical Roman figure, Marcus Junius Brutus, known for his lack of rhetoric, entered a territory of...
Cacique by Renier Perfumes is a spicy and woody fragrance for men and women, inspired by the life of the leader and warrior of the Cuban Taino Indians. From the start, with spicy notes of pink pepper and juniper...
#1 (for you) / parfum trouvé Perfume for men and women, # 1 is one of the first creations of Miller et Bertaux, a poetic perfume full of intensity and woody with notes of cedar, sandalwood, ylang-ylang and spices....
Shades of Leather by Linari is a Leather fragrance for women and men. Shades of Leather pushes the boundaries, creating a fragrant game of delicious contrasts where intimacy embraces the unknown. Two precious...
Ambré Lumière de Molinard is a perfume for men and women that serves as a true source of inspiration for those authors of the most refined novels, remembering those beautiful fantasy myths in which the protagonists...
Behique de Renier Perfumes is an aromatic and woody perfume for men and women, inspired by the shaman of the Taino Indian tribes, a dreamy and mysterious aroma. Since its release, a work of art is perceived that does...
Chinese Tobacco by 19-69 brings back memories of French colonial Indochina and legendary films like Indochine and Apocalypse Now. Reflections on the different contrasts of Asia. East meets West, old meets new. The...
The Chronic perfume is a tribute to the 1990s Southern California cannabis plantations. The fragrance notes include Bitter Grapefruit, Canabbis Accord and Moss. Like the entire 19-69 collection, it is a unisex...
Golestan by Andy Tauer is a perfume extract for men and women Floral Cyprus At Golestan, we invite you on a captivating olfactory journey that captures the essence of a flower-filled garden. Our Extrait de Parfum...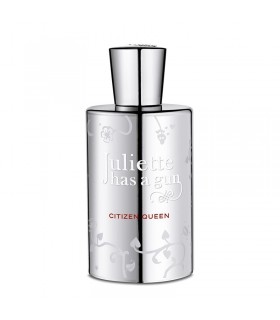 Citizen Queen by Juliette has a Gun is a floral, woody and musky women's fragrance an ode to the modern interpretation of Shakespeare's classics. An elegant fragrance with personality that gives off a charming and...
Soleil de Capri de Montale, is a floral and fruity fragrance for men and women, designed by Pierre Montale. Top notes are grapefruit, kumquat and citrus; The middle note is white flowers; Bottom notes are musk and...