Oil Fiction 75 ml Juliette has a Gun
This limited edition of this perfume for men and women, plays with the luminosity and the generosity of the oriental notes. Its opulence flows like a promise pushed into the countercurrent. Wild nature exposing itself with sophistication and tolerance, all while seducing it. Oil Fiction by Juliette Has a Gun tells a voluptuous story that leaves behind a refined, soft and animal trail that plunges us into an almost hypnotic magic, thanks to the richness of the ingredients that compose it.
Content 75 ml
Fragrance
Main Ingredients: Amber, Iris, Saffron, Ylang-Ylang, Cedarwood, Patchouli.
16 other products in the same category:
'Sunny Side Up' by Juliette Has a Gun is a perfume for women that illuminates through sandalwood and leads us to a pleasant path through the creaminess of its wood. In short, it is a 'joyful therapy' that fills light...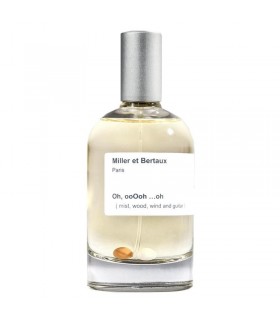 Oh, ooOoh …oh ( mist, wood, wind and guitar ) The Eau de Parfum 'Oh, ooOoh ... oh' by Miller et Bertaux, for men and women, speaks of a wooden house facing the sea that we barely distinguish after the mist, a cup,...
Lorenzo Villoresi with this fragrance brings back memories of the East and the Arabic markets across the Mediterranean, with a touch of pepper and African spices, getting a fresh, aromatic and spicy aroma. Content 100 ml
'Lady Vengeance' created for the company by Francis Kurkjian, is a floral fragrance, maximum expression of the art of seduction through its sophistication and femininity, where Bulgarian Rose joins the Patchouli and...
This perfume for women and men, with its main notes of Leather and Oriental, where the mystical flower of rituals and magic! Tuberéuse (Nard) always provokes! More than a poison, its nectar of honey is a true...
L'Air de Rien by Miller Harris is a perfume for women that pays homage to the icon of the song and the stage Jane Birkin. The perfumer took on the challenge of creating an aroma that she could carry out. For this he...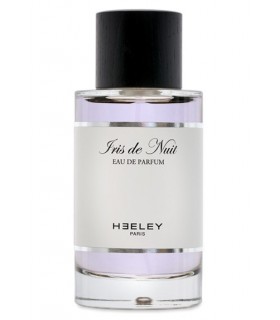 Iris de Nuit by James Heeley is a perfume for men and women which manages to create a sensation of warmth while delicate through the absolute iris extracted directly from the roots of the plant. It is not a common...
'Tonka' is an elegant yet warm and soft fragrance, woody and spicy, a scent of tonka bean and sandalwood with a touch of pink pepper and ginger, hot and spicy notes. Content 50 mlHead Notes: bergamot, ginger, pink...
Tea Tonique by Miller Harris is a fragrance for men and women that inspires us from the start. It is a magnificent combination of different types of tea from the refreshing sensation that we experience when drinking...
Intense Tiaré by Montale, is an oriental and floral floral fragrance for men and women, designed by Pierre Montale. Its main notes are the flower tiare, coconut, rose, jasmine, ylang-ylang and vanilla. Content 100 ml...
Vanille by Molinard, is a eau de parfum for women that is a true journey of the senses, succumb to the pleasure of a gourmet and sensual vanilla, deliciously transgressive. An invitation to voluptuous exoticism....
Night in Paris, in the cabaret under the clink of champagne glasses, bright red lips, feathers and sequins, the show begins !!. The memory of this unforgettable night lasts until the next morning.Feminine, floral,...
Muguet is an eau de parfum by Molinard for women, invites us to a walk through a garden in spring. Content 75 ml Fresh and green floral perfume Top notes: lily of the valley (lily) Heart notes: jasmine, green...
Venice, the riverside city of love. In that year of 1725 was born the man whose name would symbolize seduction: Giacomo Girolamo Casanova."So, what is love? A illness to which man is prone to any age,.For each...
The fragrance 'Uomo' Lorenzo Villoresi is an intense, fresh and elegant fragrance for men, with sandalwood touch, spices, precious woods, patchouli and vetiver. Content 100 ml.