Nevermore Frapin 100 ml Eau de Parfum
Edgar Allan Poe invaded by melancholy and sadness, and his rebellion to those losses, throughout his work, does not invite to say: 'Nevermore'
From the ink of his poem 'Nevermore' written with the feather of a crow coming out of the 'plutonian' nights, however, a 'now and forever' emerged, a real story and legend.
Every January 19th, the poet's birthday, an invisible visitor deposits three red roses and a bottle of cognac on Edgar Allan Poe's grave.
This enigmatic legend of a beautiful act as free as baroque, with purple roses and amber liquid, inspires a new olfactory story to the house Frapin. Content 100 ml
Perfume for men and women fresh spicy, floral and amber.
16 other products in the same category:
Venice, the riverside city of love. In that year of 1725 was born the man whose name would symbolize seduction: Giacomo Girolamo Casanova."So, what is love? A illness to which man is prone to any age,.For each...
Duel a male Eau de Parfum where a noble plot exists between strength and sweetness, between wisdom and audacity. A duel at dawn. Woody Aromatic Perfume Head Notes: Bitter Orange, Petitgrain Heart Notes: Mate,...
The fragrance 'Musk' by Lorenzo Villoresi, is a sensual and captivating, with its enveloping notes of musk and bottom notes of rose, sandalwood, cedar and exotic woods. Content 100 ml.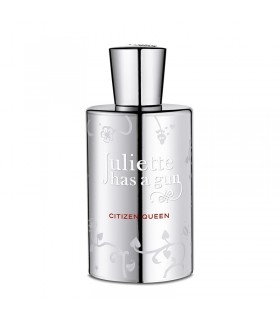 Citizen Queen by Juliette has a Gun is a floral, woody and musky women's fragrance an ode to the modern interpretation of Shakespeare's classics. An elegant fragrance with personality that gives off a charming and...
Intense Tiaré by Montale, is an oriental and floral floral fragrance for men and women, designed by Pierre Montale. Its main notes are the flower tiare, coconut, rose, jasmine, ylang-ylang and vanilla. Content 100 ml...
Velvet Vanilla by Mancera, is a perfume for women where Angelica and Jasmine intertwine with vanilla to create a velvety fragrance, an intensely vanilla feminine velvety powder. Floral and Fruity Perfume Top Notes:...
Epidor from Lubin is a perfume for men and women, that manages to combine perfectly the floral aroma with the unmistakable oriental tints. Its aroma is identified with the musky aromas that remind us of the fabric of...
Petite Chérie de Goutal, is a fruity feminine fragrance, where the notes of the pear tree together with the blooming rose bush take us to a wonderful garden. Content 100 ml Fruity perfume Head Notes: Peach, Cut...
This is not a blue bottle 1 / .1 is an innovative unisex perfume from Histoires de Parfums, where its packaging draws our attention thanks to its uniformity and its electric blue color. A perfume created from the...
1828 de Histoires de Parfums, is a masculine perfume, which commemorates the birth of the French writer Jules Verne in Nantes, a perfume for sophisticated, dreamy and adventurous men like the famous French writer....
1804 is a feminine perfume by Histoires de Parfmus, which mentions the year of birth of the first great modern woman, 'George Sand', great writer, lover and committed to the causes of time. A perfume that reflects his...
Akkad is an oriental and amber perfume, which gives us a mystical feeling while sensuous where extols the sacred oils. This creation of Lubin was launched in 2012, and was perfumer Delphine Thierry. Content 100 ml
With 'Teint de Neige' meaning 'Snow Colour', Lorenzo Villoresi in its creation evokes the delicate hue of the powdered fragance, bringing memories of the delicacy of aroma, softness talc, despite their apparent...
Revolution is a perfume created by Maison Trudon for men and women that permeates the skin and concentrates on human emotions throughout the day. It melts, leaving an air of mystery and intrigue around the body....
Pure Love, is a perfume by Montale for men and women, it is a light fragrance, subtly woody and spicy. The powerful scent of rose blends effortlessly with the sophisticated scent of sandalwood and vetiver, and...
Eau du Sud, is an aroma for men and women, which evokes the long summer afternoons in Provence, moment where the aromas of the perfumes is the only thing that contains that magic air we breathe, where the scent of...