Aoud Jasmine 100 ml Eau de Parfum Montale
Aoud Jasmine by Montale is an Oriental Floral fragrance for women and men. This is a new fragance. Aoud Jasmine was launched in 2016. Contents 100 ml.
Perfume
Top notes: Mandarin, Pear and Apple;
Heart Notes: Jasmine, Rose and Agar Wood (Oud);
Base Notes: Musk and Amber.
16 other products in the same category:
"close your eyes, and...". A Eau de Perfum by Miller et Bertaux, for men and women, converted into an olfactory experience, a magical work that poses its notes on the skin like a veil, where the aromas of the vibrant...
Nerosa is a Spicy and Woody perfume for men and women of Olfactory Laboratory. It contains 100 ml Perfume A sublime saffron opens the fragrance and immediately gives way to a powerful Rose that uses notes of...
Palo Santo by Carner Barcelona is a fragrance for men and women. Palo Santo was launched in 2015. The nose behind this fragrance is Shyamala Maisondieu Notes of caramel, tonca bean and vetiver blend with the...
Cuirs de Carner Barcelona is a Leather fragrance for men and women. Cuirs was launched in 2011. The nose behind this fragrance is Sonia Constant. Steeped in nostalgia for that time of artisan workshops where the...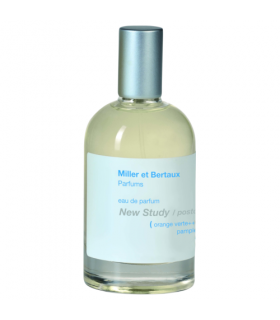 New Study (postcard) is a citrus fragrance for men and women, which takes us to romanticism on the shores of the Mediterranean, where resident artists spend several months writing, drawing and imagining new aromas. It...
Vanille Patchouli Eau de Parfum by Molinard, is an oriental gourmand fragrance, for men and women where the exquisite paradox between provocation and delicacy is mixed. The irresistible fusion of Vanilla and Patchouli...
Arabians Tonka, is a perfume for men and women for lovers of different perfumes, is the accomplice of the Arabs, a fragrance tribute to the Arabian horse. A fine blend of spicy notes, roses, tonka bean and bergamot...
The fragrance 'INCENSI' by Lorenzo Villoresi, belongs to the 'Vintage' collection, transporting us Orient through its 'Spice Routes' perfume has fresh notes of sour apple and orange blossom with touches of myrrh, and...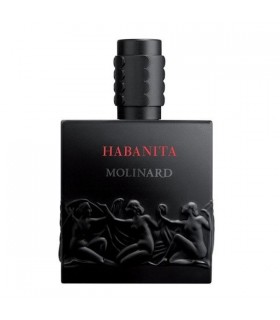 Habanita is a feminine perfume from Molinard, which revolutionized the perfumery industry in 1921, both in the design of the bottle, made by René Lalique, and its perfume, becoming the first oriental fragrance in...
1899 Hemingway by Histoires de Parfums is an oriental and woody fragrance for women and men. 1899 Hemingway was released in 2013. The nose behind this fragrance is Gerald Ghislain. Content 120 ml Perfume Top notes...
Cozumel by Laboratorio Olfattivo is a male fragrance of aromatic family that constantly oscillates between heat and freshness. Wild, narcissistic and masculine, it combines notes of fresh tobacco, Indian hemp and...
Rose Musk by Montale, is a feminine fragrance, where its main notes are the rose and the moss, where the pink notes intermingle with those of jasmine and musk creating a sensual fragrance. Content 100 ml Its special...
Figue by Molinard seduces and addicts us by wrapping us in an aroma that combines the green notes with the solar bath characteristic of the Mediterranean lifestyle. Optimal ingredients to allow us to enjoy the nuances...
The master perfumer Jean-Claude Ellena, inspired by his love for Italy, created for men and women the Parfum Cologne Mandarino, a portrait of Italian happiness. Mandarino is the first of the collection "Viaggio in...
Need_U is a musky perfume for men and women of Olfactory Laboratory. It contains 100 ml Perfume I need you, Need_U. Some simple words to describe an extreme and strong need. In this case, the need for perfume...
Red Vetiver de Montale, is an woody masculine fragrance, slightly special that gives it its warmth, making this unique fragrance the combination with the freshness of Vetiver. Its main notes are sandalwood, red cedar,...