La Fumée 100 ml Miller Harris Eau de Parfum
La Fummé is an unisex perfume by Miller Harris, which pays homage to the ancient rites of perfumery through smoke. Where the dry and sensual woods in a mystical arrangement surrounded by the aura of incense creates a unique fragrance. Contains 100 ml
 
Woody Oriental Perfume
 
Top notes: Lavender, Elemí, Incense
Heart notes: Absolute of jara, Cardamom, Cumin, Geranium, Chamomile from Morocco
Background Notes: Moroccan Cedarwood, Sandalwood, Birch Tar, Patchouli
16 other products in the same category:
Epidor from Lubin is a perfume for men and women, that manages to combine perfectly the floral aroma with the unmistakable oriental tints. Its aroma is identified with the musky aromas that remind us of the fabric of...
Black Jade, is a rich and seductive perfume, which is a tribute to the secret garden where flower essences are protagonists and intermingle with the warmth and charm of spicy notes of cardamom, cinnamon incense....
With 'Teint de Neige' meaning 'Snow Colour', Lorenzo Villoresi in its creation evokes the delicate hue of the powdered fragance, bringing memories of the delicacy of aroma, softness talc, despite their apparent...
#3 green, green, green and… green #3 by Miller et Bertaux is a fresh green fragrance for men and women, a fragrance for body and soul in search of balance between being and looking. Contains 100 mlGreen PerfumeHead...
Aoud Jasmine by Montale is an Oriental Floral fragrance for women and men. This is a new fragance. Aoud Jasmine was launched in 2016. Contents 100 ml. Perfume Top notes: Mandarin, Pear and Apple; Heart Notes:...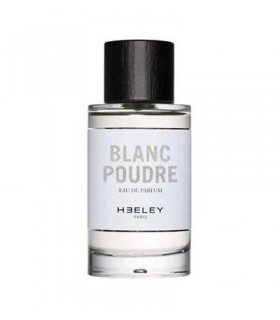 Perfume for men and women by Heeley, inspired by the fine French porcelain, where this aroma recreates the sensation of purity of this material. With a light and bright breeze on a white background, bright and pure,...
Nuit et Confidences is a feminine Eau de Parfum, it takes us to a sophisticated and intellectual woman, lover of the meetings of society and private parties, in which, and in each one of the rooms where they are...
Gentlewoman Eau de Parfum is a feminine fragrance with top notes of Essence of Neroli, orange blossom and a woody and musky base, which is interspersed with almond essence to involve us with subtlety and elegance....
Hippie Rose by James Heeley is a light-hearted perfume for men and women of the Floral Chypre olfactory family. It brings us the memory of the warm air of the California desert, giving way to the spiritual scent of...
Muguet is an eau de parfum by Molinard for women, invites us to a walk through a garden in spring. Content 75 ml Fresh and green floral perfume Top notes: lily of the valley (lily) Heart notes: jasmine, green...
1899 Hemingway by Histoires de Parfums is an oriental and woody fragrance for women and men. 1899 Hemingway was released in 2013. The nose behind this fragrance is Gerald Ghislain. Content 60 ml Perfume Top notes...
The fragrance 'INCENSI' by Lorenzo Villoresi, belongs to the 'Vintage' collection, transporting us Orient through its 'Spice Routes' perfume has fresh notes of sour apple and orange blossom with touches of myrrh, and...
Eau D'Hadrien is an emblematic parfum of Goutal. Burning sun and the blinding light of Tuscany add to the charm of the cypress-lined terraces. The hottest hour of the day is the best time to sink into the soft shade... Starry Nights by Montale is a perfume for men and women that perfectly reproduces the memory of enjoying a relaxed evening outdoors with our friends under the starry night coat, the citrus aromas of Calabria Bergamot...
Citron Citron by Miller Harris is a perfume for men and women that is directly inspired by Mediterranean citrus fruits and combines them with the clarity of its wood and herbs background. A sensation comparable to...
'Not a Perfume' is a perfume out of all conventions of perfumery, created based on a molecule created in the 50s, the Ambrox, substitute in modern perfumery of Grey Amber its naturalness getting confused with the...
Customers who bought this product also bought:
Scented Candle Esteban Parfums. Weight 170 gr 'Bois Copaiba' takes us inside a forest of woody aromas that combine perfectly with the coffee and cocoa beans together with the Vetiver to create an atmosphere that...