La Fumée 100 ml Miller Harris Eau de Parfum
La Fummé is an unisex perfume by Miller Harris, which pays homage to the ancient rites of perfumery through smoke. Where the dry and sensual woods in a mystical arrangement surrounded by the aura of incense creates a unique fragrance. Contains 100 ml
 
Woody Oriental Perfume
 
Top notes: Lavender, Elemí, Incense
Heart notes: Absolute of jara, Cardamom, Cumin, Geranium, Chamomile from Morocco
Background Notes: Moroccan Cedarwood, Sandalwood, Birch Tar, Patchouli
16 other products in the same category:
She is not only this edgy lady, nor the most glamourous, or the most intimidating, she is all that, at the same time, a Beauty on her own. Impossible to describe...and that's exactly why she's so fascinating. Her...
"from our trips, with love" Shanti Shanti, perfume for oriental men and women, which takes us to India and its flower-petal launching feties, a destiny that for its creators occupies a very special place. In its...
The fragrance 'Uomo' Lorenzo Villoresi is an intense, fresh and elegant fragrance for men, with sandalwood touch, spices, precious woods, patchouli and vetiver. Content 100 ml.
1899 Hemingway by Histoires de Parfums is an oriental and woody fragrance for women and men. 1899 Hemingway was released in 2013. The nose behind this fragrance is Gerald Ghislain. Content 120 ml Perfume Top notes...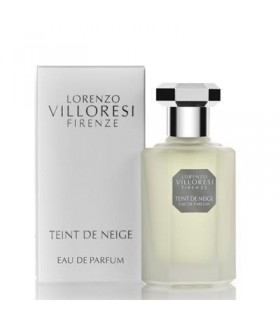 With 'Teint de Neige' meaning 'Snow Colour', Lorenzo Villoresi in its creation evokes the delicate hue of the powdered fragance, bringing memories of the delicacy of aroma, softness talc, despite their apparent...
Dilmun is the paradise of the ancient Mesopotamians, the place where the sun rises and where the Sumerian creation myth takes place. The soil of Dilmun is pure and in the garden of the gods, the Sun Garden, there are...
'Ambrorient' by Esteban Parfums, is a round and tasty fragrance, with a touch of flowers wrapped in honey and citrus. Its floral heart unites amber scent of Mandarin with warm honey wrap. Content 50 mlTop notes of...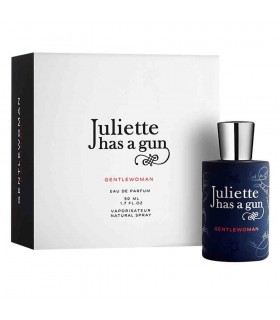 Gentlewoman Eau de Parfum is a feminine fragrance with top notes of Essence of Neroli, orange blossom and a woody and musky base, which is interspersed with almond essence to involve us with subtlety and elegance....
Tenue the Soiree (evening dress) is a feminine creation by Goutal Paris that evokes feminine elegance and opulence. The hour was near. She added the finishing touches, slipping on a bakelite necklace and stealing her...
The beautiful Ottoman spy drew a small smile before the glass jar that contained a perfume created for her. It was a decorated elephant, alluding to the verses of Valmiki, the poet of the Ramayana, since it was...
'Songe de yuzu' by Esteban Paris Parfums is a perfume that can be used by both men and women, evoking a longing for freshness that combines perfectly with the small sparkling yuzu notes of jasmine and rhubarb tea and...
The fragrance 'INCENSI' by Lorenzo Villoresi, belongs to the 'Vintage' collection, transporting us Orient through its 'Spice Routes' perfume has fresh notes of sour apple and orange blossom with touches of myrrh, and...
"close your eyes, and..." A Eau de Perfum by Miller et Bertaux, for men and women, converted into an olfactory experience, a magical work that poses its notes on the skin like a veil, where the aromas of the...
Arabians by Montale, is an Oriental masculine and feminine fragrance inspired by the «King of the Desert»: The Arabian Horse. Charisma and mystery for a perfume of an elegant king. Content 100 ml   Oriental Perfume...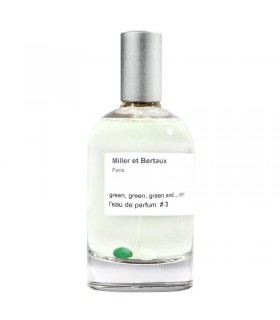 #3 green, green, green and… green #3 by Miller et Bertaux is a fresh green fragrance for men and women, a fragrance for body and soul in search of balance between being and looking. Contains 100 mlGreen PerfumeHead...