Tea Tonique 100 ml Miller Harris Eau de Parfum
Tea Tonique by Miller Harris is a fragrance for men and women that inspires us from the start. It is a magnificent combination of different types of tea from the refreshing sensation that we experience when drinking an iced jasmine tea to the strength of black tea. It captivates our senses with the intensity of the mate and the smoked characteristics of the birch. Content 100 ml
Oriental Spicy Perfume
Head Notes: Italian Bergamot, Petitgrain, Lemon
Heart notes: Smoked tea, nutmeg
Background Notes: Mate, Birch Tar, Musk
16 other products in the same category: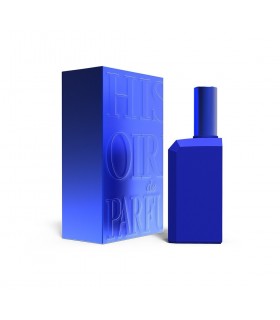 This is not a blue bottle 1 / .1 is an innovative unisex perfume from Histoires de Parfums, where its packaging draws our attention thanks to its uniformity and its electric blue color. A perfume created from the...
On its tenth anniversary, the iconic Esteban perfume, Tonka, celebrates with an exclusive format of 100 ml and limited edition. The packaging is decorated with ethnic motifs with reliefs to magnify the perfume....
Starry Nights by Montale is a perfume for men and women that perfectly reproduces the memory of enjoying a relaxed evening outdoors with our friends under the starry night coat, the citrus aromas of Calabria Bergamot...
Floral and Fresh Perfume  with notes of lemon and base ofaldehyde and musk; Gin Fizz was reissued and updated by Lubin in 2009 by famed perfumer Thomas Fontaine's. Fame perfume comes from 1955, when the firm created...
Vanille Patchouli Eau de Parfum by Molinard, is an oriental gourmand fragrance, for men and women where the exquisite paradox between provocation and delicacy is mixed. The irresistible fusion of Vanilla and Patchouli...
Lorenzo Villoresi with this fragrance brings back memories of the East and the Arabic markets across the Mediterranean, with a touch of pepper and African spices, getting a fresh, aromatic and spicy aroma. Content 100 ml
The fragrance 'INCENSI' by Lorenzo Villoresi, belongs to the 'Vintage' collection, transporting us Orient through its 'Spice Routes' perfume has fresh notes of sour apple and orange blossom with touches of myrrh, and...
Acqua di Colonia de Lorenzo Villoresi is reminiscent of a classic good taste, with its formulation with natural essential oils of bergamot, lemon, sage and rosemary. An active smell, with a positive and refreshing...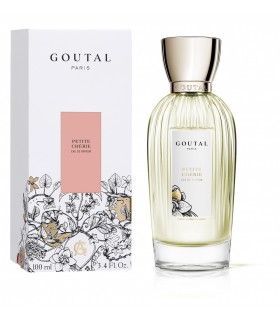 Petite Chérie de Goutal, is a fruity feminine fragrance, where the notes of the pear tree together with the blooming rose bush take us to a wonderful garden. Content 100 ml Fruity perfume Head Note: Peach, Cut...
Dilmun is the paradise of the ancient Mesopotamians, the place where the sun rises and where the Sumerian creation myth takes place. The soil of Dilmun is pure and in the garden of the gods, the Sun Garden, there are...
Kamasurabhi by Lorenzo Villoresi is a oriental and floral fragrance family for Men and Women. Delicate and light colored flowers from India, laden with its own seductive and mysterious fragrance of endless forests of...
Exuberance and softness intertwine between opulence and innocence. The soft musks breath filled the disturbing and provocative femininity floral once. From head to heart, contrasts the sublime sensuality of a woman...
#1 (for you) / parfum trouvé Perfume for men and women, # 1 is one of the first creations of Miller et Bertaux, a poetic perfume full of intensity and woody with notes of cedar, sandalwood, ylang-ylang and spices....
Gentlewoman Eau de Parfum is a feminine fragrance with top notes of Essence of Neroli, orange blossom and a woody and musky base, which is interspersed with almond essence to involve us with subtlety and elegance....
Another Oud perfume is a Woody fragrance family for both men and women. The top notes are bergamot and raspberry; The heart note is oud wood; The base notes are musk and ambroxan.
Cubacao by Esteban Parfums Paris, it's a eau de parfum for men and women, manages to reveal our best kept secrets. It is a combination between the masculine and the feminine. Once applied we can appreciate the fusion...