Tea Tonique 100 ml Miller Harris Eau de Parfum
Tea Tonique by Miller Harris is a fragrance for men and women that inspires us from the start. It is a magnificent combination of different types of tea from the refreshing sensation that we experience when drinking an iced jasmine tea to the strength of black tea. It captivates our senses with the intensity of the mate and the smoked characteristics of the birch. Content 100 ml
Oriental Spicy Perfume
Head Notes: Italian Bergamot, Petitgrain, Lemon
Heart notes: Smoked tea, nutmeg
Background Notes: Mate, Birch Tar, Musk
16 other products in the same category: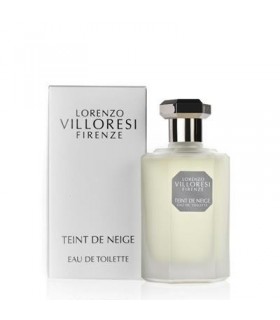 With 'Teint de Neige' meaning 'Snow Colour', Lorenzo Villoresi in its creation evokes the delicate hue of the powdered fragance, bringing memories of the delicacy of aroma, softness talc, despite their apparent...
'Tonka' represents the elegance of a spicy, soft and warm woody fragrance, built on tonka bean, sandalwood to give life to ginger and pink pepper. Content 50 mlTop notes of bergamot, ginger, pink pepperHeart notes:...
Modern Chypre by Esteban Parfums Paris is the best way to encourage us to join a dance, because its fruity notes of citrus, combined with its floral heart on a base based with patchouli get to reproduce perfectly the...
Pure Gold by Montale, is a feminine fragrance where its concentrate begins with the luminosity of white flowers of orange blossom, neroli and Egyptian jasmine to fruity notes of apricot and tangerine from Italy on a...
Intense Café by Montale, is a fragrance for men and women oriental vanilla, where the beautiful floral notes reveal a surprising heart composed by the enveloping chords of the Café. This perfect duet leaves a trail of...
Aoud Jasmine by Montale is an Oriental Floral fragrance for women and men. This is a new fragance. Aoud Jasmine was launched in 2016. Contents 100 ml. Perfume Top notes: Mandarin, Pear and Apple; Heart Notes:...
'Ambrorient' by Esteban Parfums, is a round and tasty fragrance, with a touch of flowers wrapped in honey and citrus. Its floral heart unites amber scent of Mandarin with warm honey wrap. Content 50 mlTop notes of...
Night in Paris, in the cabaret under the clink of champagne glasses, bright red lips, feathers and sequins, the show begins !!. The memory of this unforgettable night lasts until the next morning.Feminine, floral,...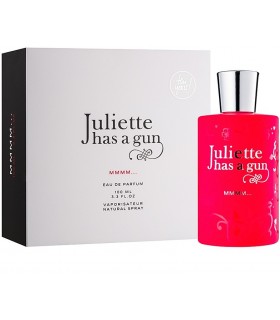 Behind MMMM ... by Juliette Has a Gun, there is a whole universe of hidden pleasures where it transcends any expression ... An aroma that stands out with its combination of Neroli and Vanilla, extolling our senses...
Epidor from Lubin is a perfume for men and women, that manages to combine perfectly the floral aroma with the unmistakable oriental tints. Its aroma is identified with the musky aromas that remind us of the fabric of...
#2 Spiritus Land Perfume for men and women of Miller et Bertaux, spicy perfume full of pure notes of incense, spices, aromas of tobacco, and ginger, turning it into a very intense fragrance. Content 100 mlSpicy...
'Songe de yuzu' by Esteban Paris Parfums is a perfume that can be used by both men and women, evoking a longing for freshness that combines perfectly with the small sparkling yuzu notes of jasmine and rhubarb tea and...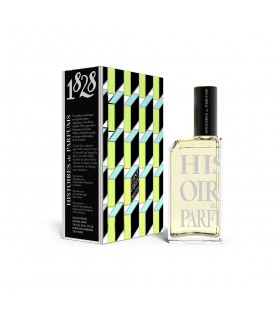 1828 de Histoires de Parfums, is a masculine perfume, which commemorates the birth of the French writer Jules Verne in Nantes, a perfume for sophisticated, dreamy and adventurous men like the famous French writer....
Perfume for men and women by Heeley, inspired by the fine French porcelain, where this aroma recreates the sensation of purity of this material. With a light and bright breeze on a white background, bright and pure,...
L'Air de Rien by Miller Harris is a perfume for women that pays homage to the icon of the song and the stage Jane Birkin. The perfumer took on the challenge of creating an aroma that she could carry out. For this he...
The perfume "Speakeasy" (speak slowly), for men and women, refers to the words whispered to customers of speakeasies during the Prohibition era. Remember leather armchairs and enjoy fine Cuban cigars smugglers...