Noix de Tubéreuse 100 ml Miller Harris Eau de Parfum
Noix de Tubéreuse by Miller Harris is a feminine Eau de Parfum where glamor and mystery intertwine, and the sensuality of the tuberose makes this fragrance bold and sophisticated. Its floral notes open the way through a rich spectrum to oriental and balsamic notes which make it a perfume a unique to share. Contains 100 ml
Oriental Floral Pefume
Top notes: Green tangerine, Green clove, Egyptian violet leaf
Heart notes: Absolute Nard, Jasmine Sambac, Absolute of Mimosa from France
Base notes: Tonka bean, Vanilla bourbon, Amber
16 other products in the same category:
Fougères Marine by Montale is a perfume for men and women, a creation by the perfumer Pierre Montale with the aim of evoking that marine scent that refreshes our senses and relaxes us like the sea breeze, and that...
Cardinal by James Heeley is a timeless fragrance for Men and Women of the Oriental olfactory family, which is based on the traditional notes of incense and laudanum, in turn, brings us an air of lightness thanks to...
Aoud Jasmine by Montale is an Oriental Floral fragrance for women and men. This is a new fragance. Aoud Jasmine was launched in 2016. Contents 100 ml. Perfume Top notes: Mandarin, Pear and Apple; Heart Notes:...
Venice, the riverside city of love. In that year of 1725 was born the man whose name would symbolize seduction: Giacomo Girolamo Casanova."So, what is love? A illness to which man is prone to any age,.For each...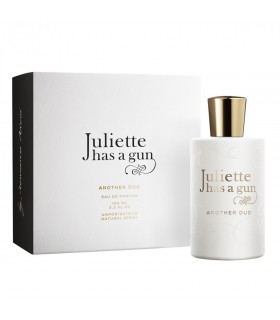 Another Oud perfume is a Woody fragrance family for both men and women. The top notes are bergamot and raspberry; The heart note is oud wood; The base notes are musk and ambroxan.
Night in Paris, in the cabaret under the clink of champagne glasses, bright red lips, feathers and sequins, the show begins !!. The memory of this unforgettable night lasts until the next morning.Feminine, floral,...
This perfume for women and men, with its main notes of Leather and Oriental, where the mystical flower of rituals and magic! Tuberéuse (Nard) always provokes! More than a poison, its nectar of honey is a true...
Cuir by Molinard, is an eau de parfum for men and women, infinitely sensual, that envelops us with its heart with a "second skin" effect, against an addictive background of precious woods. Content 75 ml Woody...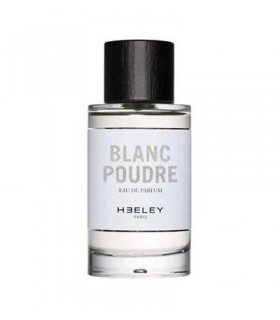 Perfume for men and women by Heeley, inspired by the fine French porcelain, where this aroma recreates the sensation of purity of this material. With a light and bright breeze on a white background, bright and pure,...
With 'Teint de Neige' meaning 'Snow Colour', Lorenzo Villoresi in its creation evokes the delicate hue of the powdered fragance, bringing memories of the delicacy of aroma, softness talc, despite their apparent...
Cubacao by Esteban Parfums Paris, it's a eau de parfum for men and women, manages to reveal our best kept secrets. It is a combination between the masculine and the feminine. Once applied we can appreciate the fusion...
On its tenth anniversary, the iconic Esteban perfume, Tonka, celebrates with an exclusive format of 100 ml and limited edition. The packaging is decorated with ethnic motifs with reliefs to magnify the perfume....
The unisex fragrance 'Alamut' Lorenzo Villoresi, takes us to the warm and sensual atmosphere of the Orient, with notes of amber, musk and precious woods. Content 100 ml
'Not a Perfume' is a perfume out of all conventions of perfumery, created based on a molecule created in the 50s, the Ambrox, substitute in modern perfumery of Grey Amber its naturalness getting confused with the...
Ambre is an eau de parfum by Molinard, for men and women that reveals the refinement of a noble and elegant material. A subtle oriental accent that exalts its amber notes, destined to maintain the mystery of...