Vanille Eau de Parfum Molinard 75 ml
Vanille by Molinard, is a eau de parfum for women that is a true journey of the senses, succumb to the pleasure of a gourmet and sensual vanilla, deliciously transgressive. An invitation to voluptuous exoticism. Conents 75 ml.
Oriental Perfume Gourmand

Top Notes: Vanilla.
Heart Notes: Vanilla.
Base Notes: Vanilla and Heliotrope.
16 other products in the same category:
Purple Haze is a perfume for men and women that reflects the hippie movement and the counterculture, like John and Yoko's bed-and-breakfasts in Amsterdam and Montreal or the Woodstock Festival (1969). The fragrance...
The fragrance 'Iperborea' by Lorenzo Villoresi, is a light fragrance where his green and floral notes predominate. Top notes are lily of the valley, cyclamen, tangerine, orange, peach, flowers and citrus; heart notes...
Nerotic is an Aromatic and Woody perfume for men and women of Laboratorio Olfattivo. It contains 100 ml Perfume Hypnotic, sensual, sexual, erotic, nerotic ... Nerotic. Nerotic is a charming and addictive...
Cuirs de Carner Barcelona is a Leather fragrance for men and women. Cuirs was launched in 2011. The nose behind this fragrance is Sonia Constant. Steeped in nostalgia for that time of artisan workshops where the...
Under My Skin by Francesca Bianchi, is an amber and woody perfume for men and women, soft and carnal perfume being Francesca's interpretation of the animalic theme, softened by the precious iris butter, this emotional...
Grisette, pink complexion, innocent look, runs and rushes towards her fickle suitor. However, she dreams of the Other, and dreams, tender look, with the romance that begins. A promise more certain than previous oaths:...
"from our trips, with love" Shanti Shanti, perfume for oriental men and women, which takes us to India and its flower-petal launching feties, a destiny that for its creators occupies a very special place. In its...
Feminine perfume where citrus and velvety fruits intermingle with the elegance of the Rose and the Gourmand femininity of the Violet Incense makes way for Amber and White Moss in a fascinating and wild dance....
Aphélie is a feminine perfume that stands out in a unique way: like an aphelion, the orbital point at which a celestial object is farthest from the sun. Mysterious, Aphélie is connected with the cosmos: subject to the...
Bo-Bo by Carner Barcelona is a fragrance from the Citrus olfactory family for men and women. This is a new FRAGANCE. Bo-Bo was launched in 2019. Bo-Bo, an ancient folk dance - a lively and joyous custom that still...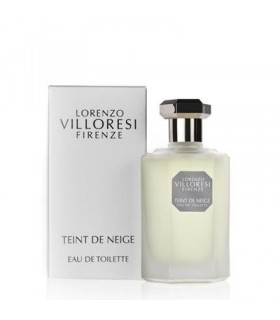 With 'Teint de Neige' meaning 'Snow Colour', Lorenzo Villoresi in its creation evokes the delicate hue of the powdered fragance, bringing memories of the delicacy of aroma, softness talc, despite their apparent...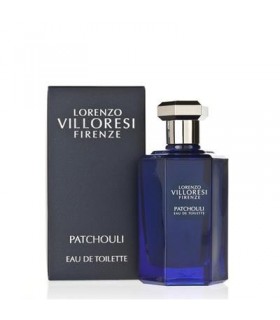 A gentle breath of green forests and exotic lands. A fragrance with the force and solemnity of aromatic woods. A soothing fragrance and earthy notes, with hints of citrus, cedar and rosewood. Content 100 mlTop notes:...
Shades of Leather by Linari is a Leather fragrance for women and men. Shades of Leather pushes the boundaries, creating a fragrant game of delicious contrasts where intimacy embraces the unknown. Two precious...
Muguet is an eau de parfum by Molinard for women, invites us to a walk through a garden in spring. Content 75 ml Fresh and green floral perfume Top notes: lily of the valley (lily) Heart notes: jasmine, green...
#005 MECHANIC Mechanic by Hunq is a woody and loving perfume for men. He's the only one who can make dirt smell so obscenely exciting, no matter how provocative it may seem. A mix of oiled lightning and...
Orange Star by Andy Tauer is an Amber Floral fragrance for women and men launched in 2010. A fresh take on citrus that brings us a rich citrus fragrance with a clean orange blossom at its heart and a smooth,...
Customers who bought this product also bought:
Alambar by Laboratorio Olfattivo is a perfume for men and women, it is Enrico Buccela's homage to an icon and his amber-scented world: amber, amber, wire, ambra, ambrum, ambarum, Alambar. A fragrance that works its...
Vanhera is a Vanilla, Woody and Spicy perfume for men and women of Olfactory Laboratory. It contains 100 ml Perfume Vanhera is a splendid absolute Vanilla from Madagascar where it is surrounded by spicy notes of...
Musc by Molinard, is an eau de parfum for men and women, Musc sincerely emphasizes the characteristics of a refined and sensual echo, before flourishing in the softness of the skin. Content 75 ml Like a warm and...
Bouquet from the firm Culti Milano. Content 250 ml IMAGINE The richness of the Apulian countryside, with pomegranates loaded with fruit between the dry stone walls. Continue in the thicket that dominates the...
Cuir by Molinard, is an eau de parfum for men and women, infinitely sensual, that envelops us with its heart with a "second skin" effect, against an addictive background of precious woods. Content 75 ml Woody...