Pathcouli Eau de Parfum Molinard 75 ml
Patchouli de Molinard, is an eau de parfum for men and women, that moves us to Orient, and envelops us in a true hypnotic provocation, liberating an infinite sensuality thanks to the masterful combination of exotic woods with Indonesian charm. Content 75 ml
Woody Perfume, Leather, Oriental
Top Notes: orange, African orange flower and geranium.
Heart Note: patchouli.
Base Notes: sandalwood, vanilla and musk.
16 other products in the same category: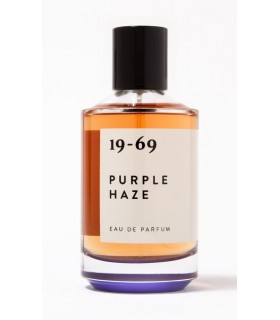 Purple Haze is a perfume for men and women that reflects the hippie movement and the counterculture, like John and Yoko's bed-and-breakfasts in Amsterdam and Montreal or the Woodstock Festival (1969). The fragrance...
Ninfeo Mio is an eau de toilette for men and women, from the woody and aromatic family. Contains 100 ml In June, the nature around Rome is splendid. In the wonderful garden of Ninfa, the alleys planted with...
Palo Santo by Carner Barcelona is a fragrance for men and women. Palo Santo was launched in 2015. The nose behind this fragrance is Shyamala Maisondieu Notes of caramel, tonca bean and vetiver blend with the...
Head Notes: Cistus Labdanum, Elemi, Cardamom, Saffron Heart Notes: Super essence incense, Fumencens, Hydrocarboresin, Cypriol, Base Notes: Virginia Cedar Wood, Guayaco Wood, Kashmir, Ambermax, Musk
Sex and the Sea Neroli, is a floral perfume for men and women that brings back beautiful memories of a cool breeze by the sea, while flirting on the salty sand are conjured up in this narcotic, almost hypnotic potion....
Pathchouli Noir, is a woody and aromatic perfume for men and women where Patchouli is the protagonist, a plant that began to be cultivated and used in the East and its aroma exhales spirituality thanks to the intense...
'1969 Parfum de Revolte by Histoires de Parfums' is an Oriental Gourmand fragrance for women. The nose behind this fragrance is Gerald Ghislain. Content 60 mlFragranceTop Note: peachMiddle Notes: pink, white flowers,...
Lavender is an eau dLae parfum by Molinard for women and men, Nicknamed blue gold, Lavender embodies the soul of sunny summer fields in Provence. Travel to the heart of the garrigue... With an evanescent freshness,...
Black Aoud by Montale, is a masculine woody and floral fragrance, designed by Pierre Montale. Its main notes are rose, french abdanum, musk, patchouli, mandarin and argan wood (oud). Content 100 ml Its special...
Mortel by  Maison Trudon, is a perfume for men and women where the skin is heated in contact with each other, placing sensuality at the heart of Mortel; Also, frankincense, myrrh, and benzoin reveal the erotic spell...
Vanille Patchouli Eau de Parfum by Molinard, is an oriental gourmand fragrance, for men and women where the exquisite paradox between provocation and delicacy is mixed. The irresistible fusion of Vanilla and Patchouli...
Antoher Oud by Juliette has a Gun, is a woody perfume for men and women, where Oud is interpreted in an original way compared to other Oud perfumes on the market. Another Oud arouses curiosity… and offers a total...
Venice, the riverside city of love. In that year of 1725 was born the man whose name would symbolize seduction: Giacomo Girolamo Casanova."So, what is love? A illness to which man is prone to any age,.For each...
The master perfumer Jean-Claude Ellena, inspired by his love for Italy, created the Parfum Limone for men and women within the "Viaggio in Italia" collection which its own author describes as follows: "Limone...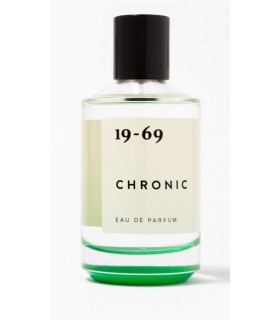 The Chronic perfume is a tribute to the 1990s Southern California cannabis plantations. The fragrance notes include Bitter Grapefruit, Canabbis Accord and Moss. Like the entire 19-69 collection, it is a unisex...
Luxe Calme Volupte by Francesca Bianchi is a floral and fruity fragrance for men and women. 'A sumptuous and exuberant concoction that takes you to a parallel universe of abundance, far from everyday worries, to a...