1740 Eau de Parfum 60 ml Histoires de Parfums
1740 by Histoires de Parfums is a perfume designed for a modern hedonist. A perfume with a strong personality that inspires us to explore each and every one of the scandalous freedoms of the Enlightenment through the perfect combination of leather notes and artemisia. Content 60 ml.
Spaced and Woody Perfume
Base notes: Bergamot and Davana Sensualis.
Heart Notes: Coriander Patchouli and Cardamom.
Background Notes: Cedar, Elemi, Leather and Labdanum.
1740 represents the year of birth of a Parisian knight, named Donatien-Alphonse-François, famous as the Marquis de Sade. Imprisoned many times by his licentious morals, he would no doubt have enjoyed this spicy, woody perfume, an invitation to pleasure.
16 other products in the same category:
Parfum for men and women commemorative foundation year Frapin '1270', nose behind this fragrance is Sidonie Lancesseur. Its aroma, to the great cognacs, with notes of leather, precious woods makes rhyming with gaïac...
The fragrance 'Uomo' Lorenzo Villoresi is an intense, fresh and elegant fragrance for men, with sandalwood touch, spices, precious woods, patchouli and vetiver. Content 100 ml.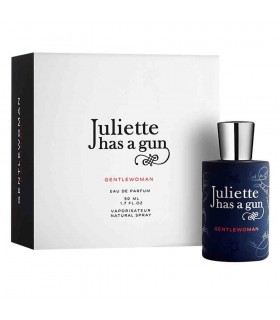 Gentlewoman Eau de Parfum is a feminine fragrance with top notes of Essence of Neroli, orange blossom and a woody and musky base, which is interspersed with almond essence to involve us with subtlety and elegance....
"close your eyes, and...". A Eau de Perfum by Miller et Bertaux, for men and women, converted into an olfactory experience, a magical work that poses its notes on the skin like a veil, where the aromas of the vibrant...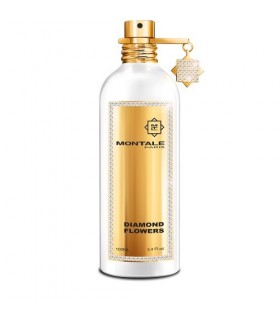 Diamond Flowers is a feminine perfume by Montale in a Special Edition, which combines the sensuality of Iris, the softness of Vanilla and the enchanting notes of Rose and Jasmine. On the base note, sultry Amber,...
1804 is a feminine perfume by Histoires de Parfmus, which mentions the year of birth of the first great modern woman, 'George Sand', great writer, lover and committed to the causes of time. A perfume that reflects his...
Oh, ooOoh …oh ( mist, wood, wind and guitar ) The Eau de Parfum 'Oh, ooOoh ... oh' by Miller et Bertaux, for men and women, speaks of a wooden house facing the sea that we barely distinguish after the mist, a cup,...
Eau du Sud, is an aroma for men and women, which evokes the long summer afternoons in Provence, moment where the aromas of the perfumes is the only thing that contains that magic air we breathe, where the scent of...
L'Humaniste is an aromatic and spicy fragrance of Frapin. It opens with lemon, bergamot, cardamom, pink pepper and black pepper. A heart encompasses juniper berries, nutmeg, thyme and peony, while a base includes gin,...
Kamasurabhi by Lorenzo Villoresi is a oriental and floral fragrance family for Men and Women. Delicate and light colored flowers from India, laden with its own seductive and mysterious fragrance of endless forests of...
Cozumel by Laboratorio Olfattivo is a male fragrance of aromatic family that constantly oscillates between heat and freshness. Wild, narcissistic and masculine, it combines notes of fresh tobacco, Indian hemp and...
Hippie Rose by James Heeley is a light-hearted perfume for men and women of the Floral Chypre olfactory family. It brings us the memory of the warm air of the California desert, giving way to the spiritual scent of...
Nerotic is an Aromatic and Woody perfume for men and women of Laboratorio Olfattivo. It contains 100 ml Perfume Hypnotic, sensual, sexual, erotic, nerotic ... Nerotic. Nerotic is a charming and addictive...
Rose Musk by Montale, is a feminine fragrance, where its main notes are the rose and the moss, where the pink notes intermingle with those of jasmine and musk creating a sensual fragrance. Content 100 ml Its special...
Chocolate Greedy de Montale, is a oriental vanilla fragrance, for men and women, designed by Pierre Montale. Its main notes are coffee, cocoa, tonka bean, bitter orange, vanilla and nuts. Content 100 ml Its special...
Petite Chérie de Goutal, is a fruity feminine fragrance, where the notes of the pear tree together with the blooming rose bush take us to a wonderful garden. Content 50 ml Fruity perfume Head Note: Peach, Cut...
Customers who bought this product also bought:
Spray Room by the italian firm  Dr. Vranjes. Content 100 ml.PerfumeAmber. Rich and intoxicating fragrance with elegant oriental overtones. The Amber and Iris Flower merge with Cistus, Patchouli, Labdanum, Sandalwood...