Tubéreuse 3 Animale 60 ml Eau de Parfum Histoires de Parfums
This perfume for women and men, with its main notes of Leather and Oriental, where the mystical flower of rituals and magic! Tuberéuse (Nard) always provokes! More than a poison, its nectar of honey is a true invitation to seduction! How not to feel bewitched when you face this mixture of blond tobacco and Immortelle !. Content 60 ml
16 other products in the same category:
White Musk by Montale is a perfume for women and men, elegant, balanced and subtle. The violet leaves and the Ylang-Ylang oil are the differential notes that make up an exquisite aroma of extreme quality, pure and...
Black Aoud by Montale, is a masculine woody and floral fragrance, designed by Pierre Montale. Its main notes are rose, french abdanum, musk, patchouli, mandarin and argan wood (oud). Content 100 ml Its special...
Petite Chérie de Goutal, is a fruity feminine fragrance, where the notes of the pear tree together with the blooming rose bush take us to a wonderful garden. Content 100 ml Fruity perfume Head Note: Peach, Cut...
Pure Gold by Montale, is a feminine fragrance where its concentrate begins with the luminosity of white flowers of orange blossom, neroli and Egyptian jasmine to fruity notes of apricot and tangerine from Italy on a...
"from our trips, with love" Shanti Shanti, perfume for oriental men and women, which takes us to India and its flower-petal launching feties, a destiny that for its creators occupies a very special place. In its...
With 'Teint de Neige' meaning 'Snow Colour', Lorenzo Villoresi in its creation evokes the delicate hue of the powdered fragance, bringing memories of the delicacy of aroma, softness talc, despite their apparent...
1899 Hemingway by Histoires de Parfums is an oriental and woody fragrance for women and men. 1899 Hemingway was released in 2013. The nose behind this fragrance is Gerald Ghislain. Content 120 ml Perfume Top notes...
Eau D'Hadrien is an emblematic parfum of Goutal. Burning sun and the blinding light of Tuscany add to the charm of the cypress-lined terraces. The hottest hour of the day is the best time to sink into the soft shade...
Aoud Jasmine by Montale is an Oriental Floral fragrance for women and men. This is a new fragance. Aoud Jasmine was launched in 2016. Contents 100 ml. Perfume Top notes: Mandarin, Pear and Apple; Heart Notes:...
Musc by Molinard, is an eau de parfum for men and women, Musc sincerely emphasizes the characteristics of a refined and sensual echo, before flourishing in the softness of the skin. Content 75 ml Like a warm and...
Feuilles de Tabac is an unisex perfume designed by Lyn Harris in the year 2000, it is a perfume with a lot of personality, like the leaves that wrap a fine cigar and a golden bag of tobacco with honey. Feuilles de...
Ambre is an eau de parfum by Molinard, for men and women that reveals the refinement of a noble and elegant material. A subtle oriental accent that exalts its amber notes, destined to maintain the mystery of...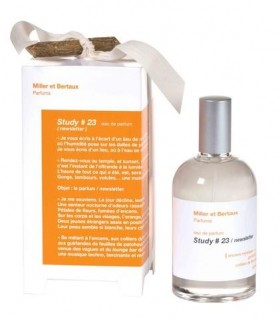 The Eau de Parfum 'Study # 23' by Miller et Bertaux, the floral notes of flower petals, those of incense, orange, rice, saffron ... For Francis Miller and Patrick Bertaux, the fragrance is inspired by two young...
Red Vetiver de Montale, is an woody masculine fragrance, slightly special that gives it its warmth, making this unique fragrance the combination with the freshness of Vetiver. Its main notes are sandalwood, red cedar,...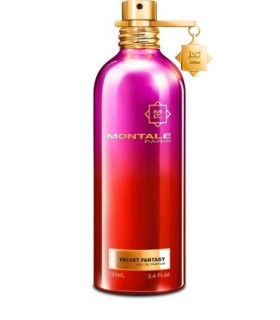 Feminine perfume where citrus and velvety fruits intermingle with the elegance of the Rose and the Gourmand femininity of the Violet Incense makes way for Amber and White Moss in a fascinating and wild dance....
The fragrance 'Iperborea' by Lorenzo Villoresi, is a light fragrance where his green and floral notes predominate. Top notes are lily of the valley, cyclamen, tangerine, orange, peach, flowers and citrus; heart notes...
Customers who bought this product also bought:
Refill for bouquets by Mahtilde M. Content 200 ml Perfume Angélique, a bewitching fragrance full of character, where her floral heart is illuminated by warm oriental notes. Oriental Perfume Head Notes:...
Refill for bouquets from the Italian firm Culti  Milano with the aroma 'L'Oudness'. Contains 1 Liter It is something unexpected but its main ideal is not to accept commitments. It manages to evoke those countries...