1804 Eau de Parfum 60 ml Histoires de Parfums
1804 is a feminine perfume by Histoires de Parfmus, which mentions the year of birth of the first great modern woman, 'George Sand', great writer, lover and committed to the causes of time. A perfume that reflects his generosity and sensuality. Contains 60 ml
Fruity, Sweet and Spicy Perfume
Top notes: Tahitian Gardenia, Corsica Peach, Hawaiian Pineapple
Heart notes: Clove, Nutmeg, Indian Jasmine, Lily, Rose of Morocco
Base notes: Sandalwood, Patchouli, Benzoin, Vanilla, White Musk
16 other products in the same category:
The Dark Side by Francesca Bianchi, is an Oriental perfume for men and women with an unforgettable and unmistakable character that makes it unique with multiple facets, inspired by the Moroccan city of Marrakech and...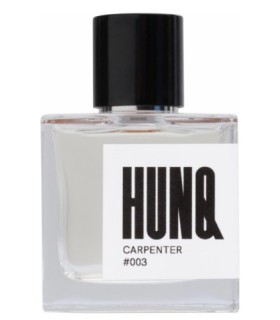 #003 CARPENTER Carpenter by Hunq is a spicy and woody masculine perfume for men. He is the epitome of the passionate and hard-working man. He turns cedar wood, bezoin and pepper into his blood, sweat and...
Revolution is a perfume created by Maison Trudon for men and women that permeates the skin and concentrates on human emotions throughout the day. It melts, leaving an air of mystery and intrigue around the body....
Vista Sul Mare de Linari is a marine perfume with citrus and aromatic notes that represents the immensity of an infinite blue ocean. It combines fresh citrus notes such as Calabrian bergamot, pink grapefruit, lemon...
Vanille by Molinard, is a eau de parfum for women that is a true journey of the senses, succumb to the pleasure of a gourmet and sensual vanilla, deliciously transgressive. An invitation to voluptuous exoticism....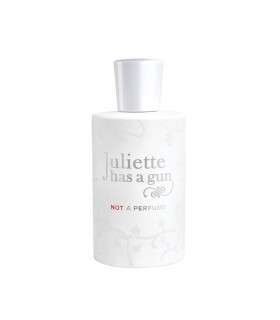 Not a Perfume is an addictive and provocative statement of a fragrance, composed of a single ingredient, Ambroxan, the only key ingredient in this perfume, a molecule which was born in the 1950s as a substitute for...
Nun is a Floral Citrus perfume for men and women of Laboratorio Olfattivo. It contains 100 ml   Perfume   With this word, NUN, the ancient Egyptian was referring to primordial water; this water gave birth to... Starry Nights by Montale is a perfume for men and women that perfectly reproduces the memory of enjoying a relaxed evening outdoors with our friends under the starry night coat, the citrus aromas of Calabria Bergamot...
Marine perfume for men and women who encapsulates the nativity and humility of a day in the sea. Phthaloblue is fresh and brilliant with citrus elegant and herbaceous notes, and at the same time rich and deep with...
Vanille Patchouli Eau de Parfum by Molinard, is an oriental gourmand fragrance, for men and women where the exquisite paradox between provocation and delicacy is mixed. The irresistible fusion of Vanilla and Patchouli...
The new version of Idole Lubin, is a remake of a classic seventies created and then redesigned in 2011 by perfumer Olivia Giacobetti. Perfume woody and balsamic. The inspiration for the Idole line are adventures and...
Lost in Heaven by Francesca Bianchi, is a perfume from the amber and woody olfactory family for men and women. 'The double nature of any human being: longing for perfection, innocence, absence of error, for a place...
Latin Lover by Carner Barcelona is a Floral fragrance for men and women. Latin Lover was launched in 2017. The nose behind this fragrance is Jórdi Fernandez. Like a tempting and provocative love, fragrance with...
Pompelmo by Laboratorio Olfattivo is a citrus and aromatic perfume for men and women, designed by Jean-Claude Ellena. Where the famous perfumer does not describe as follows: "Pompelmo has taken my olfactory...
Guanabo is a fragrance for men and women designed by Miguel Matos for Renier, it belongs to the Floral and Aquatic olfactory family; which is inspired by the aroma of freshly dried skin in the sun after a bath in the...
Kamasurabhi by Lorenzo Villoresi is a oriental and floral fragrance family for Men and Women. Delicate and light colored flowers from India, laden with its own seductive and mysterious fragrance of endless forests of...
Customers who bought this product also bought: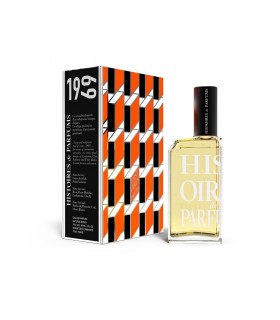 '1969 Parfum de Revolte by Histoires de Parfums' is an Oriental Gourmand fragrance for women. The nose behind this fragrance is Gerald Ghislain. Content 60 mlFragranceTop Note: peachMiddle Notes: pink, white flowers,...
1804 is a feminine perfume by Histoires de Parfmus, which mentions the year of birth of the first great modern woman, 'George Sand', great writer, lover and committed to the causes of time. A perfume that reflects his...