1804 Eau de Parfum 60 ml Histoires de Parfums
1804 is a feminine perfume by Histoires de Parfmus, which mentions the year of birth of the first great modern woman, 'George Sand', great writer, lover and committed to the causes of time. A perfume that reflects his generosity and sensuality. Contains 60 ml
Fruity, Sweet and Spicy Perfume
Top notes: Tahitian Gardenia, Corsica Peach, Hawaiian Pineapple
Heart notes: Clove, Nutmeg, Indian Jasmine, Lily, Rose of Morocco
Base notes: Sandalwood, Patchouli, Benzoin, Vanilla, White Musk
16 other products in the same category:
Spicy and Citrus Molinard Perfume for men and women don ginger becomes a symbol of exoticism at our fingertips, more than an invitation, ginger provokes a trip to our senses with a bewitching and invigorating richness...
Un Matin D'Orange by Goutal, is a spicy floral feminine perfume. Contains 100ml The quiet Japanese garden, stopped time, the storm faded and vegetation again regain its natural strength, where the humidity and heat...
Wood & Spices by Montale, is a woody and spicy scent where Ebony, Sandalwood and Vetiver form a trio of precious woods intermingle with notes of incense, cardamom and pepper, which brings us to the intense memory of...
Médie by Maison Trudon is a citrus perfume for men and women, which takes us back to Antiquity and the kingdom of Alexander the Great, under which the province of Médie abounded in rare citrus. An oasis of freshness,...
This perfume for women and men, with its main notes of Leather and Oriental, where the mystical flower of rituals and magic! Tuberéuse (Nard) always provokes! More than a poison, its nectar of honey is a true...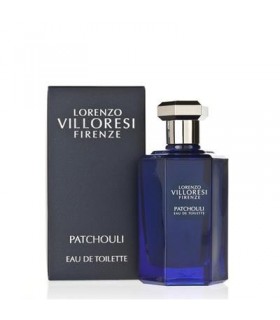 A gentle breath of green forests and exotic lands. A fragrance with the force and solemnity of aromatic woods. A soothing fragrance and earthy notes, with hints of citrus, cedar and rosewood. Content 100 mlTop notes:...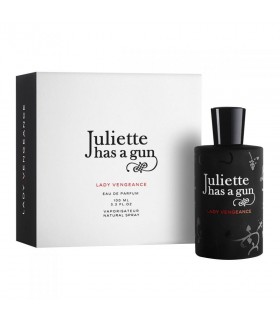 'Lady Vengeance' created for the company by Francis Kurkjian, is a floral fragrance, maximum expression of the art of seduction through its sophistication and femininity, where Bulgarian Rose joins the Patchouli and...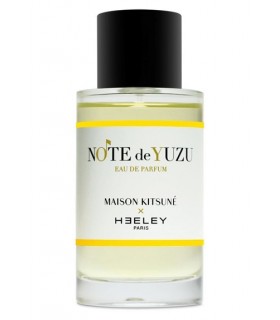 Note de Yuzu contains the energy and enthusiasm of Japanese yuzu layered with aquatic and marine notes. Its immediate fruity freshness will soften to reveal a sensual salinity to the skin, reminiscent of a traditional...
The beautiful Ottoman spy drew a small smile before the glass jar that contained a perfume created for her. It was a decorated elephant, alluding to the verses of Valmiki, the poet of the Ramayana, since it was...
The master perfumer Jean-Claude Ellena, inspired by his love for Italy, created for men and women the Parfum Cologne Mandarino, a portrait of Italian happiness. Mandarino is the first of the collection "Viaggio in...
Venice, the riverside city of love. In that year of 1725 was born the man whose name would symbolize seduction: Giacomo Girolamo Casanova."So, what is love? A illness to which man is prone to any age,.For each...
Starry Nights by Montale is a perfume for men and women that perfectly reproduces the memory of enjoying a relaxed evening outdoors with our friends under the starry night coat, the citrus aromas of Calabria Bergamot...
Hippie Rose by James Heeley is a light-hearted perfume for men and women of the Floral Chypre olfactory family. It brings us the memory of the warm air of the California desert, giving way to the spiritual scent of...
Sacreste is a Balsamic and Woody perfume for men and women of Laboratorio Olfattivo. It contains 100 ml Perfume Complex and rich formula, created to give voice to two very precious incense notes that are...
Ambre is an eau de parfum by Molinard, for men and women that reveals the refinement of a noble and elegant material. A subtle oriental accent that exalts its amber notes, destined to maintain the mystery of...
Eau D'Hadrien is an emblematic parfum of Goutal. Burning sun and the blinding light of Tuscany add to the charm of the cypress-lined terraces. The hottest hour of the day is the best time to sink into the soft shade...
Customers who bought this product also bought:
1804 is a feminine perfume by Histoires de Parfmus, which mentions the year of birth of the first great modern woman, 'George Sand', great writer, lover and committed to the causes of time. A perfume that reflects his...