Shanti Shanti Miller et Bertaux Eau de Parfum 100 ml
"from our trips, with love"
Shanti Shanti, perfume for oriental men and women, which takes us to India and its flower-petal launching feties, a destiny that for its creators occupies a very special place. In its preparation, Miller and Bertaux use essential oils from India. Contains 100 ml

Oriental Perfume

Head Notes: Geranium, Cardamom, Rose
Heart notes: Saffron, Iris
Background Notes: Sandalwood, Patchouli, Cedar
16 other products in the same category:
Muguet is an eau de parfum by Molinard for women, invites us to a walk through a garden in spring. Content 75 ml Fresh and green floral perfume Top notes: lily of the valley (lily) Heart notes: jasmine, green...
The fragrance 'Iperborea' by Lorenzo Villoresi, is a light fragrance where his green and floral notes predominate. Top notes are lily of the valley, cyclamen, tangerine, orange, peach, flowers and citrus; heart notes...
The beautiful Ottoman spy drew a small smile before the glass jar that contained a perfume created for her. It was a decorated elephant, alluding to the verses of Valmiki, the poet of the Ramayana, since it was...
Cedrat Boise de Mancera is a perfume for men and women that begins with an explosion full of vitality with the notes of Cassis and Citrus Fruits and settles on a sensual heart of jasmine and patchouli on the skin....
1899 Hemingway by Histoires de Parfums is an oriental and woody fragrance for women and men. 1899 Hemingway was released in 2013. The nose behind this fragrance is Gerald Ghislain. Content 120 ml Perfume Top notes...
Arabians by Montale, is an Oriental masculine and feminine fragrance inspired by the «King of the Desert»: The Arabian Horse. Charisma and mystery for a perfume of an elegant king. Content 100 ml   Oriental Perfume...
The unisex fragrance 'Alamut' Lorenzo Villoresi, takes us to the warm and sensual atmosphere of the Orient, with notes of amber, musk and precious woods. Content 100 ml
Aqua Gold by Montale is a fragrance for men and women that is inspired by the beautiful painting that leaves us the characteristic landscape of the island of Capri to elaborate a creation of contrasts between the...
Tobacco & Amber Candle 3.5 kg 4 wicks of Cerería Mollá Oriental-inspired fragrance where exotic ginger and tobacco notes of India are mixed with velvety citrus and floral notes of lavender. Oriental Perfume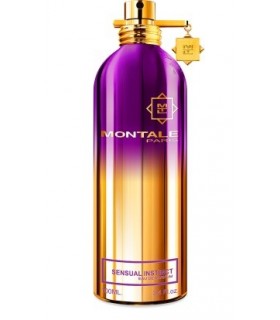 Sensual Instinct by Montale is an Oriental perfume for men and women that invites you to let yourself be carried away by your most primitive instinct. A lush, warm and dense fragrance that combines bright notes of...
Lorenzo Villoresi with this fragrance brings back memories of the East and the Arabic markets across the Mediterranean, with a touch of pepper and African spices, getting a fresh, aromatic and spicy aroma. Content 100 ml
Night in Paris, in the cabaret under the clink of champagne glasses, bright red lips, feathers and sequins, the show begins !!. The memory of this unforgettable night lasts until the next morning.Feminine, floral,...
Velvet Vanilla by Mancera, is a perfume for women where Angelica and Jasmine intertwine with vanilla to create a velvety fragrance, an intensely vanilla feminine velvety powder. Floral and Fruity Perfume Top...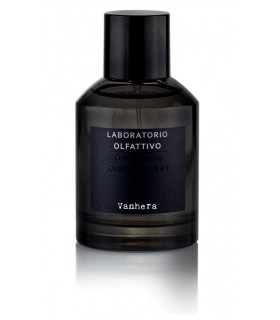 Vanhera is a Vanilla, Woody and Spicy perfume for men and women of Olfactory Laboratory. It contains 100 ml Perfume Vanhera is a splendid absolute Vanilla from Madagascar where it is surrounded by spicy notes of...
'from our trips, with love' Eau de Parfum spiced and intense for men and women, 'A Quiet Morning' takes us to India, a country venerated by its creators, and with its aromas of turmeric, saffron, cedar, palm and...
Note de Yuzu contains the energy and enthusiasm of Japanese yuzu layered with aquatic and marine notes. Its immediate fruity freshness will soften to reveal a sensual salinity to the skin, reminiscent of a traditional...
Customers who bought this product also bought: