Ninfeo Mio Eau de Toilette Goutal 100 ml
Ninfeo Mio is an eau de toilette for men and women, from the woody and aromatic family. Contains 100 ml
In June, the nature around Rome is splendid. In the wonderful garden of Ninfa, the alleys planted with cypresses and lavender along the Ninfeo River. A large fig tree masks access to the bridge, the wind churning through its branches and the figs still green.
Woody Aromatic Perfume
Head Notes: Lemon, Cidro, Galbanum, Lentisca
Heart Notes: Lavender, Orange, Petit-grain, Fig Leaf
Base Notes: Fig, Creamy Wood
16 other products in the same category:
Red Tobacco by Mancera is a warm and fascinating perfume for men and women. Red Tobacco is an incredibly powerful and sensual aroma that combines Cuban tobacco and spices. Woody and Spicy Perfume Top Notes:...
Duel a male Eau de Parfum where a noble plot exists between strength and sweetness, between wisdom and audacity. A duel at dawn. Woody Aromatic Perfume Head Notes: Bitter Orange, Petitgrain Heart Notes: Mate,...
Pimiento +++ is a perfume for men and women that is defined as a Mexican cocktail where the contrast of the heat of the combination of chili and saffron meets the freshness of alcohol and ice cubes. The name of the...
White Musk by Montale is a perfume for women and men, elegant, balanced and subtle. The violet leaves and the Ylang-Ylang oil are the differential notes that make up an exquisite aroma of extreme quality, pure and...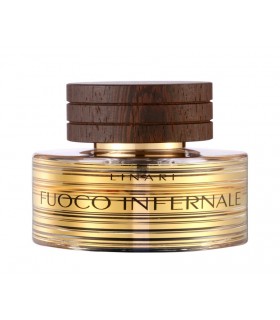 Fuoco Infernale by Linari is an Amber fragrance for women and men. An equally varied and exciting composition of spicy carnation and herbaceous-earthy aspects of natural myrtle, wild marjoram, cinnamon bark...
Bo-Bo by Carner Barcelona is a fragrance from the Citrus olfactory family for men and women. This is a new FRAGANCE. Bo-Bo was launched in 2019. Bo-Bo, an ancient folk dance - a lively and joyous custom that still...
The master perfumer Jean-Claude Ellena, inspired by his love for Italy, created the Parfum Bergamotto for men and women within the "Viaggio in Italia" collection which its own author describes as follows: "Although...
1740 by Histoires de Parfums is a perfume designed for a modern hedonist. A perfume with a strong personality that inspires us to explore each and every one of the scandalous freedoms of the Enlightenment through...
Wood & Spices by Montale, is a woody and spicy scent where Ebony, Sandalwood and Vetiver form a trio of precious woods intermingle with notes of incense, cardamom and pepper, which brings us to the intense memory of...
Médie by Maison Trudon is a citrus perfume for men and women, which takes us back to Antiquity and the kingdom of Alexander the Great, under which the province of Médie abounded in rare citrus. An oasis of freshness,...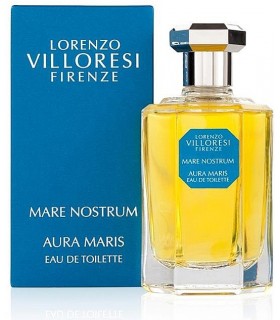 'Aurea Maris' by Lorenzo Villoresi is a fragrance is a fresh, citrus and aromatic fragrance for men and women. Where the breeze gently caresses the grass, flowers and shrubs of the Mediterranean and the golden...
Cardinal by James Heeley is a timeless fragrance for Men and Women of the Oriental olfactory family, which is based on the traditional notes of incense and laudanum, in turn, brings us an air of lightness thanks to...
'Lady Vengeance' created for the company by Francis Kurkjian, is a floral fragrance, maximum expression of the art of seduction through its sophistication and femininity, where Bulgarian Rose joins the Patchouli and...
The Eau de Parfum 'Study # 23' by Miller et Bertaux, the floral notes of flower petals, those of incense, orange, rice, saffron ... For Francis Miller and Patrick Bertaux, the fragrance is inspired by two young...
'1969 Parfum de Revolte by Histoires de Parfums' is an Oriental Gourmand fragrance for women. The nose behind this fragrance is Gerald Ghislain. Content 60 mlFragranceTop Note: peachMiddle Notes: pink, white flowers,...
Aqua Palma, by Montale, is a citrus and spicy perfume for men and women. In the middle of the sand sea of Ubari, in the height of summer, when the Eastern sun is at its zenith, Aqua Palma represents a mirage of the...