Songes Eau de Toilette Goutal 100 ml
Songes de Goutal Paris is a feminine Eau de Toilette that belongs to the Oriental and Floral olfactory family. Contains 100 ml
A night walk on the beaches Mauritius Mauritius, is an invitation to dreams. The sun sets over the Indian Ocean and the trees rise towards the coppery sky of the island. Nature regains its fullness and releases the aroma of its flowers at night.
Oriental and Floral Perfume
Head Notes: Tiaré, Amancayo, Jasmine
Heart Notes: Ylang-Ylang, Copaiba Balsam, Oliban, Bourbon Vanilla
Base Notes: Sandalwood, Vetiver, Styrax, Amber
16 other products in the same category:
Cuir by Molinard, is an eau de parfum for men and women, infinitely sensual, that envelops us with its heart with a "second skin" effect, against an addictive background of precious woods. Content 75 ml Woody...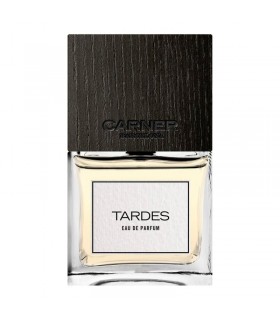 Tardes de Carner Barcelona is a floral woody musk fragrance for women. Tardes was launched in 2010. The nose behind this fragrance is Daniela (Roche) Andrier. A tribute to the peace and harmony of a summer...
This is not a blue bottle 1 / .3 is a masculine and feminine perfume where leather and oriental notes predominate, represented by a ring of fire, which represents the dawn of a new energy. An orange and reddish sun...
Need_U is a musky perfume for men and women of Olfactory Laboratory. It contains 100 ml Perfume I need you, Need_U. Some simple words to describe an extreme and strong need. In this case, the need for perfume...
Jasmin de Molinard is a perfume of a poetic, delicate and exuberant nature, the starry flower transports us to the gardens of our childhood. Jasmin de Molinard exudes a sensuality through her assertive femininity....
The beautiful Ottoman spy drew a small smile before the glass jar that contained a perfume created for her. It was a decorated elephant, alluding to the verses of Valmiki, the poet of the Ramayana, since it was...
"from our trips, with love" Shanti Shanti, perfume for oriental men and women, which takes us to India and its flower-petal launching feties, a destiny that for its creators occupies a very special place. In its...
1804 is a feminine perfume by Histoires de Parfmus, which mentions the year of birth of the first great modern woman, 'George Sand', great writer, lover and committed to the causes of time. A perfume that reflects his...
Aoud Jasmine by Montale is an Oriental Floral fragrance for women and men. This is a new fragance. Aoud Jasmine was launched in 2016. Contents 100 ml. Perfume Top notes: Mandarin, Pear and Apple; Heart Notes:...
Olim by Maison Trudon is a perfume for men and women that represents the vanity and emotion of a real era. Powdery notes touch beauty; Spices evoke decadence and resins point to opulence. Olim refers to a form of...
Night in Paris, in the cabaret under the clink of champagne glasses, bright red lips, feathers and sequins, the show begins !!. The memory of this unforgettable night lasts until the next morning.Feminine, floral,...
TulsiVivah is a perfume for men and women by Miller et Bertaux that represents the ceremonial marriage of the Tuli (holy basil) with the Hindu gods. The Tulsi wedding means the end of the monsoon and the beginning of...
Diamond Flowers is a feminine perfume by Montale in a Special Edition, which combines the sensuality of Iris, the softness of Vanilla and the enchanting notes of Rose and Jasmine. On the base note, sultry Amber,...
Sacreste is a Balsamic and Woody perfume for men and women of Laboratorio Olfattivo. It contains 100 ml Perfume Complex and rich formula, created to give voice to two very precious incense notes that are...
Aqua Gold by Montale is a fragrance for men and women that is inspired by the beautiful painting that leaves us the characteristic landscape of the island of Capri to elaborate a creation of contrasts between the...
Wood & Spices by Montale, is a woody and spicy scent where Ebony, Sandalwood and Vetiver form a trio of precious woods intermingle with notes of incense, cardamom and pepper, which brings us to the intense memory of...