Eau De Monsieur Goutal Eau de Toilette 100 ml
Eau De Monsieur is a masculine citrus, spicy and aromatic perfume. Contains 100 ml
Monsieur is the ambassador of the timeless elegance of men with taste, his perfume is an ode to sophistication, whose freshness does not hide the voluptuousness that reveals itself in the skin as a sensual halo of the warm and enveloping notes of patchouli and sandalwood .
Citrus, Spicy and Aromatic Perfume
Head Note: Citrus
Heart Notes: Sandalwood, Oak Moss
Base Notes: White Musk, Amber
16 other products in the same category: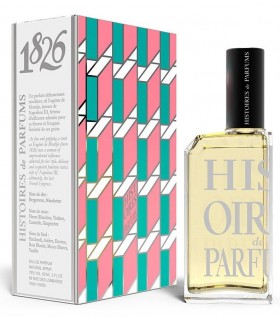 1826 by Histoires de Parfums, is a feminine perfume that commemorates the birth of Eugenia de Montijo, she was born in Granada, the jewel of Andalusia. Brilliant beauty, seductive nature, and temperamental elegance...
Habanita is a feminine perfume from Molinard, which revolutionized the perfumery industry in 1921, both in the design of the bottle, made by René Lalique, and its perfume, becoming the first oriental fragrance in...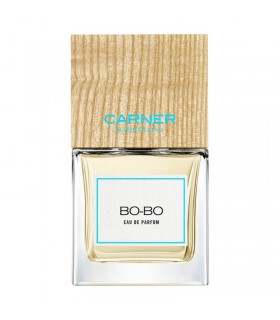 Bo-Bo by Carner Barcelona is a fragrance from the Citrus olfactory family for men and women. This is a new FRAGANCE. Bo-Bo was launched in 2019. Bo-Bo, an ancient folk dance - a lively and joyous custom that still...
Floral and Fresh Perfume  with notes of lemon and base ofaldehyde and musk; Gin Fizz was reissued and updated by Lubin in 2009 by famed perfumer Thomas Fontaine's. Fame perfume comes from 1955, when the firm created...
Médie by Maison Trudon is a citrus perfume for men and women, which takes us back to Antiquity and the kingdom of Alexander the Great, under which the province of Médie abounded in rare citrus. An oasis of freshness,...
MyLO is a fruity and floral perfume for men and women of Laboratorio Olfattivo. It contains 100 ml Perfume A lovely and sunny fragrance inspired by the White Lily, one of the most beloved flowers in perfumery. A...
Vetiver Sensuel by Mancera, is a perfume for men and women where the pungent scent of grass and flowers that wake up after a warm rain reveals a woody amber vetiver. A zen, modern fragrance with personality.Woody,...
Epidor from Lubin is a perfume for men and women, that manages to combine perfectly the floral aroma with the unmistakable oriental tints. Its aroma is identified with the musky aromas that remind us of the fabric of...
Coco Vanille de Mancera is a perfume for women where sensuality reaches its peak with this magical composition, this union of sweetness and innocence but at the same time so dangerous and seductive. Addiction never...
1899 Hemingway by Histoires de Parfums is an oriental and woody fragrance for women and men. 1899 Hemingway was released in 2013. The nose behind this fragrance is Gerald Ghislain. Content 60 ml Perfume Top notes...
Songes de Goutal Paris is a feminine Eau de Toilette that belongs to the Oriental and Floral olfactory family. Contains 100 ml A night walk on the beaches Mauritius Mauritius, is an invitation to dreams. The sun...
Need_U is a musky perfume for men and women of Olfactory Laboratory. It contains 100 ml Perfume I need you, Need_U. Some simple words to describe an extreme and strong need. In this case, the need for perfume...
Musc by Molinard, is an eau de parfum for men and women, Musc sincerely emphasizes the characteristics of a refined and sensual echo, before flourishing in the softness of the skin. Content 75 ml Like a warm and...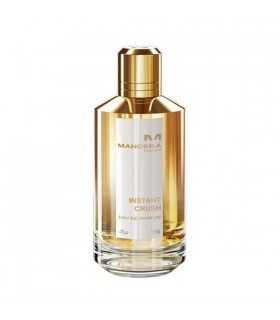 Instant Crush by Mancera is a perfume for men and women where the magical combination of jasmine, rose and amber provides a mixture of sensuality and romanticism. Instant Crush is a wave of elegance that combines...
#3 green, green, green and… green #3 by Miller et Bertaux is a fresh green fragrance for men and women, a fragrance for body and soul in search of balance between being and looking. Contains 100 mlGreen PerfumeHead...
Salina by Laboratorio Olfattivo is a fragrance for men and women of aromatic family. Through the use of Salina, the sense of smell acquires powers that generally belong to sight, touch and taste. This fragrance is a...
Customers who bought this product also bought:
The unisex fragrance 'Alamut' Lorenzo Villoresi, takes us to the warm and sensual atmosphere of the Orient, with notes of amber, musk and precious woods. Content 100 ml
Cardinal by James Heeley is a timeless fragrance for Men and Women of the Oriental olfactory family, which is based on the traditional notes of incense and laudanum, in turn, brings us an air of lightness thanks to...
Red Tobacco by Mancera is a warm and fascinating perfume for men and women. Red Tobacco is an incredibly powerful and sensual aroma that combines Cuban tobacco and spices. Woody and Spicy Perfume Top Notes:...