This is not a blue bottle 1/.3 60 ml Histoires de Parfums
This is not a blue bottle 1 / .3 is a masculine and feminine perfume where leather and oriental notes predominate, represented by a ring of fire, which represents the dawn of a new energy. An orange and reddish sun rises above the fiery circle of pink and saffron, releasing the infinite power of leather.
Oriental and Leather Perfume
Head Notes: Orange
Heart Notes: Pink, Saffron
Base Notes: Patchouli, Leather
16 other products in the same category: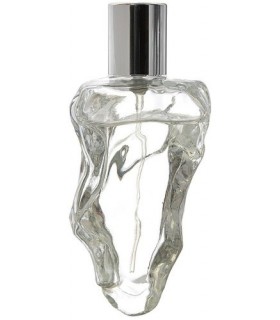 Them by Neandertal is a Powdery and Amber perfume for men and women. Neandertal Them reflects a message from a future we have not yet experienced. An optimistic vision of our future life, created for today's modern...
Cozumel by Laboratorio Olfattivo is a male fragrance of aromatic family that constantly oscillates between heat and freshness. Wild, narcissistic and masculine, it combines notes of fresh tobacco, Indian hemp and...
Libertine Neroli by Francesca Bianchi, is a Chypre Floral fragrance for men and women. This perfume represents the exaltation of pleasures, or luxury as the enjoyment of a life of freedom and relaxation. The...
Yes Please! is a fragrance that pays homage to Madchester: a cultural and musical movement that defined an entire era. Notes include Juniper, Thyme and Cedarwood. Johan Bergelin: "Post-industrial Manchester of the...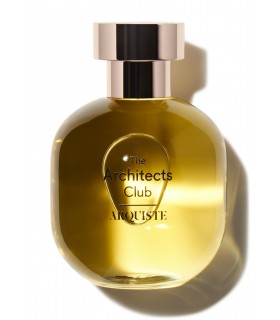 The Architects Club by Arquiste is an aromatic fragrance for men and women. The Architects Club transports you to 1930s London, inside a cozy martini and cigar bar with velvet banquettes and fine Art Deco...
Brutus by Orto Parisi is a Fougère and Amber perfume extract for men and women. Inspired by brutalism and the historical Roman figure, Marcus Junius Brutus, known for his lack of rhetoric, entered a territory of...
O My Deer! by Baruti is a fragrance for men and women Amber and Spicy. According to its author: 'A beautiful mess, sexy, sensual and a little daring. They say that a dirty mind is an eternal joy! The fragrance began...
1828 de Histoires de Parfums, is a masculine perfume, which commemorates the birth of the French writer Jules Verne in Nantes, a perfume for sophisticated, dreamy and adventurous men like the famous French writer....
Eleganza Luminosa by Linari, is a Citrus and Floral perfume for men and women. The seductive freshness of sun-ripened bergamot, luscious lemon and sparkling orange contrasts alluringly with the lavish fluidity of...
#005 MECHANIC Mechanic by Hunq is a woody and loving perfume for men. He's the only one who can make dirt smell so obscenely exciting, no matter how provocative it may seem. A mix of oiled lightning and...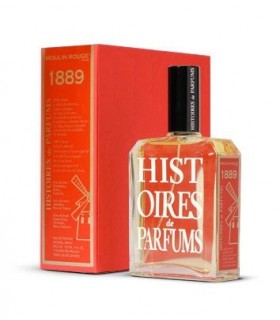 Night in Paris, in the cabaret under the clink of champagne glasses, bright red lips, feathers and sequins, the show begins !!. The memory of this unforgettable night lasts until the next morning.Feminine, floral,...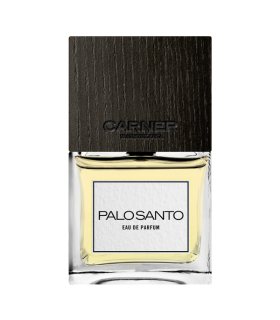 Palo Santo by Carner Barcelona is a fragrance for men and women. Palo Santo was launched in 2015. The nose behind this fragrance is Shyamala Maisondieu Notes of caramel, tonca bean and vetiver blend with the...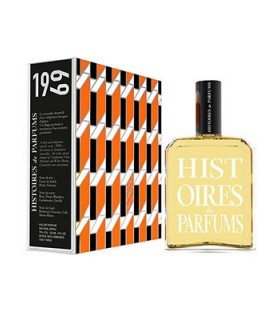 '1969 Parfum de Revolte by Histoires de Parfums' is an Oriental Gourmand fragrance for women. The nose behind this fragrance is Gerald Ghislain. Content 120 mlFragranceTop Note: peachMiddle Notes: pink, white flowers,...
1876 by Histoires de Parfums is a women's perfume from Histoires de Parfmus, which mentions the year of birth of Mata Hari, which means "the eye of the day" in Malay. A beautiful discovery for this famous spy, whose...
Angel's Dust by Francesca Bianchi is a powdered boudoir from times gone by, a lover is putting on lipstick while waiting for her lover to arrive.Face powder floats in the air, mixed with the scent of roses and the...
Floral and Fresh Perfume  with notes of lemon and base ofaldehyde and musk; Gin Fizz was reissued and updated by Lubin in 2009 by famed perfumer Thomas Fontaine's. Fame perfume comes from 1955, when the firm created...
Customers who bought this product also bought:
Ambre is an eau de parfum by Molinard, for men and women that reveals the refinement of a noble and elegant material. A subtle oriental accent that exalts its amber notes, destined to maintain the mystery of...
Arabians by Montale, is an Oriental masculine and feminine fragrance inspired by the «King of the Desert»: The Arabian Horse. Charisma and mystery for a perfume of an elegant king. Content 100 ml   Oriental Perfume...
Need_U is a musky perfume for men and women of Olfactory Laboratory. It contains 100 ml Perfume I need you, Need_U. Some simple words to describe an extreme and strong need. In this case, the need for perfume...
Bruma by Maison Trudon is a floral and powdery perfume for men and women that contains a distinguished, almost animal sensuality. At night, a rider draws inner strength from the elements that surround her: her horse...
Musc by Molinard, is an eau de parfum for men and women, Musc sincerely emphasizes the characteristics of a refined and sensual echo, before flourishing in the softness of the skin. Content 75 ml Like a warm and...