Décou-Vert Laboratorio Olfattivo 100 ml Eau de Parfum
Décou-Vert is a Green Floral perfume for men and women by Olfactory Laboratory. It contains 100 ml
Perfume
Look beyond the leaves, the dense vegetation: everything seems green. Décou-Vert is released in the air and leaves green space for a multitude of colors, a lively and vibrant palette of flowers and green leaves. Clear notes flirt with bright notes creating an unprecedented kaleidoscope. The fund brings peace, thanks to the musky and woody persuasive notes. Décou-Vert is an olfactory surprise.
Green Floral Perfume
Head Notes: Lily of the valley, Green Leaves
Heart notes: Lilac, Jasmine and Magnolia
Base Notes: Mosses, Light Woods and Magnolia Pollen
Calculated from
2
reviews
Lovee the scent! Its unique and its key notes are more towards a nature slash musky scent. The smell stays throughout the day too. Love it!!
16 other products in the same category:
Cozumel by Laboratorio Olfattivo is a male fragrance of aromatic family that constantly oscillates between heat and freshness. Wild, narcissistic and masculine, it combines notes of fresh tobacco, Indian hemp and...
#2 Spiritus Land Perfume for men and women of Miller et Bertaux, spicy perfume full of pure notes of incense, spices, aromas of tobacco, and ginger, turning it into a very intense fragrance. Content 100 mlSpicy...
With 'Teint de Neige' meaning 'Snow Colour', Lorenzo Villoresi in its creation evokes the delicate hue of the powdered fragance, bringing memories of the delicacy of aroma, softness talc, despite their apparent...
The fragrance 'Iperborea' by Lorenzo Villoresi, is a light fragrance where his green and floral notes predominate. Top notes are lily of the valley, cyclamen, tangerine, orange, peach, flowers and citrus; heart notes...
Red Tobacco by Mancera is a warm and fascinating perfume for men and women. Red Tobacco is an incredibly powerful and sensual aroma that combines Cuban tobacco and spices. Woody and Spicy Perfume Top Notes:...
Aqua Palma, by Montale, is a citrus and spicy perfume for men and women. In the middle of the sand sea of Ubari, in the height of summer, when the Eastern sun is at its zenith, Aqua Palma represents a mirage of the...
The first 1000 pieces are part of a Limited and Numbered edition commemorating the 25th anniversary of Lorenzo Villoresi, the exclusive fragrance of Teint de Neige in Solid Perfume format in a luxurious metal case...
Tardes de Carner Barcelona is a floral woody musk fragrance for women. Tardes was launched in 2010. The nose behind this fragrance is Daniela (Roche) Andrier. A tribute to the peace and harmony of a summer...
Nerotic is an Aromatic and Woody perfume for men and women of Laboratorio Olfattivo. It contains 100 ml Perfume Hypnotic, sensual, sexual, erotic, nerotic ... Nerotic. Nerotic is a charming and addictive...
El Born by Carner Barcelona is a fragrance from the Amber and Floral olfactory family for men and women. El Born was launched in 2014. The cobbled and winding streets flow seamlessly over the old medieval stones,...
Pimiento +++ is a perfume for men and women that is defined as a Mexican cocktail where the contrast of the heat of the combination of chili and saffron meets the freshness of alcohol and ice cubes. The name of the...
This perfume for women and men, with its main notes of Leather and Oriental, where the mystical flower of rituals and magic! Tuberéuse (Nard) always provokes! More than a poison, its nectar of honey is a true...
Need_U is a musky perfume for men and women of Olfactory Laboratory. It contains 100 ml Perfume I need you, Need_U. Some simple words to describe an extreme and strong need. In this case, the need for perfume...
Vetiver Sensuel by Mancera, is a perfume for men and women where the pungent scent of grass and flowers that wake up after a warm rain reveals a woody amber vetiver. A zen, modern fragrance with personality. Woody,...
Vanille Patchouli Eau de Parfum by Molinard, is an oriental gourmand fragrance, for men and women where the exquisite paradox between provocation and delicacy is mixed. The irresistible fusion of Vanilla and Patchouli...
Customers who bought this product also bought: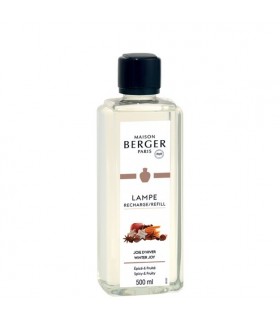 Refill for catalytic lamps from Maison Berger with Joie D'Hiver scent. Contains 500 ml Joie d'Hiver is an ideal perfume for end-of-year celebrations where the irreparably attractive fruity notes of apple are joined...
Oranges & Lemons Say The Bells of St. Clement's by James Heeley, is traditional cologne that has been converted into a chic, contemporary, light and fresh English perfume water inspired by the poem "Oranges and...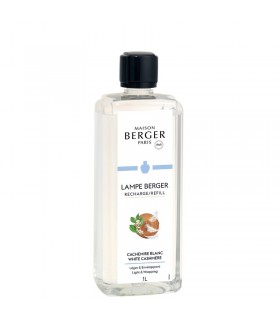 Refill for Maison Berger catalytic lamps. Content 1 Liter Cachemire Blanc is an enveloping perfume that does not provide comfort thanks to the floral notes and white musks together with the soft woods that provide us...
Need_U is a musky perfume for men and women of Olfactory Laboratory. It contains 100 ml Perfume I need you, Need_U. Some simple words to describe an extreme and strong need. In this case, the need for perfume...