Nerosa Laboratorio Olfattivo 100 ml Eau de Parfum
Nerosa is a Spicy and Woody perfume for men and women of Olfactory Laboratory. It contains 100 ml
Perfume
A sublime saffron opens the fragrance and immediately gives way to a powerful Rose that uses notes of Oud, Amber, Sandalwood and Leather, to reveal its sensuality and leave an intriguing trail behind it.
Fragrance rich in natural raw materials to express all its many facets.
Woody and Spicy Perfume
Head Notes: Clove, Saffron, Nutmeg, Labdano, Guaiaco
Heart Notes: Rosa, Ylang Ylang, Geranium
Base Notes: Oud, Amber, Elemi, Leather, Vetiver, Patchouli, Sandalwood, Cedar, Benzoin, Castoreum
16 other products in the same category:
La Habana perfume by 19-69 in an Amber perfume for men and women, which illuminates the golden age of Cuban music, between the 30s and 50s. An aromatic, smoky and seductive fragrance. The composition includes Saffron,...
TulsiVivah is a perfume for men and women by Miller et Bertaux that represents the ceremonial marriage of the Tuli (holy basil) with the Hindu gods. The Tulsi wedding means the end of the monsoon and the beginning...
Lubin's Princesses de Malabar is a tribute to the legendary Spice Route of the Malabar Coast, where luxury and sensuality intertwine in a captivating olfactory experience. Our perfumers have created a masterpiece that...
'1969 Parfum de Revolte by Histoires de Parfums' is an Oriental Gourmand fragrance for women. The nose behind this fragrance is Gerald Ghislain. Content 120 mlFragranceTop Note: peachMiddle Notes: pink, white flowers,...
The first 1000 pieces are part of a Limited and Numbered edition commemorating the 25th anniversary of Lorenzo Villoresi, the exclusive fragrance of Teint de Neige in Solid Perfume format in a luxurious metal case...
Sex and the Sea Neroli, is a floral perfume for men and women that brings back beautiful memories of a cool breeze by the sea, while flirting on the salty sand are conjured up in this narcotic, almost hypnotic potion....
#004 LIFEGUARD Lifeguard by Hunq is a musky, floral and fresh masculine perfume for men. He is not only your hero, but your guardian angel disguised in this attractive aquatic bouquet. He makes you forget...
Habanita is a feminine perfume from Molinard, which revolutionized the perfumery industry in 1921, both in the design of the bottle, made by René Lalique, and its perfume, becoming the first oriental fragrance in...
Tardes de Carner Barcelona is a floral woody musk fragrance for women. Tardes was launched in 2010. The nose behind this fragrance is Daniela (Roche) Andrier. A tribute to the peace and harmony of a summer...
Capri from 19-69 is inspired by the settings of Villa Malaparte and by the emblematic film Le Mépris (1963), shot on the island of Capri. The fragrance is bold, fresh, light and comforting. Notes include sweet and...
With 'Teint de Neige' meaning 'Snow Colour', Lorenzo Villoresi in its creation evokes the delicate hue of the powdered fragance, bringing memories of the delicacy of aroma, softness talc, despite their apparent...
Bergamask by Orto Parisi is an extract of Citrus and Woody perfume for men and women. Bergamask is a bold fragrance that recreates feelings of attraction and repulsion by combining two contrasting ingredients:...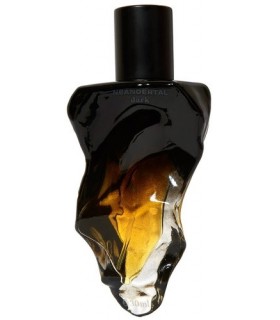 Dark by Neandertal is a Woody and Aromatic perfume for men and women. The darkest and deepest version of Neanderthal. A scent in constant movement that challenges conventional perfumery. The initial structure of...
El Born by Carner Barcelona is a fragrance from the Amber and Floral olfactory family for men and women. El Born was launched in 2014. The cobbled and winding streets flow seamlessly over the old medieval stones,...
Cuoium by Orto Parisi is a Woody and Animalistic perfume extract for men and women. A tribute to the ancient craftsmanship associated with leather working, Cuoium is a striking fragrance that fuses the robustness...
Nerotic is an Aromatic and Woody perfume for men and women of Laboratorio Olfattivo. It contains 100 ml Perfume Hypnotic, sensual, sexual, erotic, nerotic ... Nerotic. Nerotic is a charming and addictive...
Customers who bought this product also bought:
Arancia Rossa by Laboratorio Olfattivo is a citrus perfume for men and women, designed by Jean-Claude Ellena. Where the famous perfumer does not describe as follows: «If the bergamot is elegant, the lemon...
The master perfumer Jean-Claude Ellena, inspired by his love for Italy, created for men and women the Parfum Cologne Mandarino, a portrait of Italian happiness. Mandarino is the first of the collection "Viaggio in...
Vetyverso by Laboratorio Olfattivo is a sophisticated and contemporary fragrance that combines the freshness of vetiver with the elegance of citrus and woody notes. This unisex fragrance captures the essence of...
Refill Bouquets by the italian firm  Dr. Vranjes. Content 500 ml The sensual notes of Milano, where patchouli is enlivened with the lively notes of pepper and sandalwood combining with the sparkling notes of cedar...
Figue by Molinard seduces and addicts us by wrapping us in an aroma that combines the green notes with the solar bath characteristic of the Mediterranean lifestyle. Optimal ingredients to allow us to enjoy the nuances...