Petite Chérie Goutal Eau de Parfum 50 ml
Petite Chérie de Goutal, is a fruity feminine fragrance, where the notes of the pear tree together with the blooming rose bush take us to a wonderful garden. Content 50 ml
Fruity perfume
Head Note: Peach, Cut Grass
Heart Notes: Pear, Rosehip
Base Notes: Vanilla
16 other products in the same category:
1828 de Histoires de Parfums, is a masculine perfume, which commemorates the birth of the French writer Jules Verne in Nantes, a perfume for sophisticated, dreamy and adventurous men like the famous French writer....
The first 1000 pieces are part of a Limited and Numbered edition commemorating the 25th anniversary of Lorenzo Villoresi, the exclusive fragrance of Teint de Neige in Solid Perfume format in a luxurious metal case...
Black Jade, is a rich and seductive perfume, which is a tribute to the secret garden where flower essences are protagonists and intermingle with the warmth and charm of spicy notes of cardamom, cinnamon incense....
The fragrance 'INCENSI' by Lorenzo Villoresi, belongs to the 'Vintage' collection, transporting us Orient through its 'Spice Routes' perfume has fresh notes of sour apple and orange blossom with touches of myrrh, and...
'Study # 17` by Miller et Bertaux is a perfume for men and women characterized by its simplicity, Study # 17 is also the title of a poem by its creators, Miller et Bertaux, of their words, feelings and images that...
This perfume for women and men, with its main notes of Leather and Oriental, where the mystical flower of rituals and magic! Tuberéuse (Nard) always provokes! More than a poison, its nectar of honey is a true...
Vanille Patchouli Eau de Parfum by Molinard, is an oriental gourmand fragrance, for men and women where the exquisite paradox between provocation and delicacy is mixed. The irresistible fusion of Vanilla and Patchouli...
Feminine perfume where citrus and velvety fruits intermingle with the elegance of the Rose and the Gourmand femininity of the Violet Incense makes way for Amber and White Moss in a fascinating and wild dance....
The unisex fragrance 'Alamut' Lorenzo Villoresi, takes us to the warm and sensual atmosphere of the Orient, with notes of amber, musk and precious woods. Content 100 ml
Vanille by Molinard, is a eau de parfum for women that is a true journey of the senses, succumb to the pleasure of a gourmet and sensual vanilla, deliciously transgressive. An invitation to voluptuous exoticism....
Edgar Allan Poe invaded by melancholy and sadness, and his rebellion to those losses, throughout his work, does not invite to say: 'Nevermore' From the ink of his poem 'Nevermore' written with the feather of a crow...
Diamond Flowers is a feminine perfume by Montale in a Special Edition, which combines the sensuality of Iris, the softness of Vanilla and the enchanting notes of Rose and Jasmine. On the base note, sultry Amber,...
Red Vetiver de Montale, is an woody masculine fragrance, slightly special that gives it its warmth, making this unique fragrance the combination with the freshness of Vetiver. Its main notes are sandalwood, red cedar,...
Dark Purple by Montale, it is a feminine fragrance, sophisticated and seductive, where the subtle mixture of plum and teak, is intermingled with the sensuality of the rose. Content 100 ml Fragrance FragranceHead...
II (Deux) is a perfume for Men and Women created by Maison Trudon dealing with new beginnings; The life of a forest that permeates the seasons. It is sensibly symbiotic, uniting elements: a colony that inspires and...
Customers who bought this product also bought: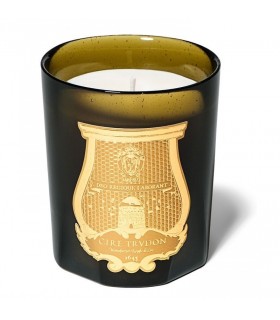 Gabriel presents warm welcome to the cold winter afternoons. With notes of leather, cashmere wood and candied chestnuts, the fragrance envelops us in happy and welcoming memories. Woody and Aromatic Perfume Head...
Eau D'Hadrien is an emblematic parfum of Goutal. Burning sun and the blinding light of Tuscany add to the charm of the cypress-lined terraces. The hottest hour of the day is the best time to sink into the soft shade...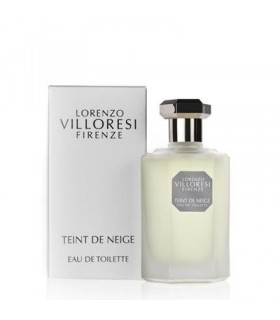 With 'Teint de Neige' meaning 'Snow Colour', Lorenzo Villoresi in its creation evokes the delicate hue of the powdered fragance, bringing memories of the delicacy of aroma, softness talc, despite their apparent...
Body moisturizing cream flavored with 'Teint de Neige' aroma by Lorenzo Villoresi, its composition takes its absorption, aroma  bringing memories delicate aroma, softness talc, despite its subtly exudes a strong...