Zeste de Gingembre Eau De Parfum 100 ml James Heeley
Zeste de Gingembre by James Heeley is a citrus and aromatic perfume for men and women where a fresh explosion of lime, lemon and orange is a perfect introduction that gives way to a surprising and vibrant cocktail of natural ginger. Sparkling pink pepper and cardamom bring an elegant balance and depth to this refreshing accord.
Citrus and Aromatic Perfume
Top Notes: Lime, Lime and Orange Zest
Heart Notes: Fresh Ginger
Base Notes: Pink Pepper, Cardamom
16 other products in the same category:
With 'Teint de Neige' meaning 'Snow Colour', Lorenzo Villoresi in its creation evokes the delicate hue of the powdered fragance, bringing memories of the delicacy of aroma, softness talc, despite their apparent...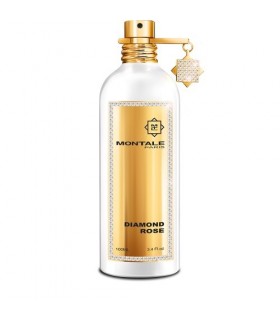 Diamond Flowers is a Montale Special Edition feminine perfume, opening with sweet notes of fig, bergamot and geranium, mixed with an intense Turkish rose and deep Sumatran patchouli. Sandalwood, Haitian vetiver and...
New Study (postcard) is a citrus fragrance for men and women, which takes us to romanticism on the shores of the Mediterranean, where resident artists spend several months writing, drawing and imagining new aromas. It...
Dilmun is the paradise of the ancient Mesopotamians, the place where the sun rises and where the Sumerian creation myth takes place. The soil of Dilmun is pure and in the garden of the gods, the Sun Garden, there are...
Ambre 114 by Histoires de Parfums is a perfume for men and women Oriental and Spicy, which was created by Gerald Ghislan and Magli Senequier. This mythical raw material has been improved with the composition 114. A...
Eau D'Hadrien is an emblematic parfum of Goutal. Burning sun and the blinding light of Tuscany add to the charm of the cypress-lined terraces. The hottest hour of the day is the best time to sink into the soft shade...
Cardinal by James Heeley is a timeless fragrance for Men and Women of the Oriental olfactory family, which is based on the traditional notes of incense and laudanum, in turn, brings us an air of lightness thanks to...
"Aromatic infusion", "Aromatic tea" and "Aromatic cologne" are three correct definitions to speak of this Eau de Parfum 'mint and mint', a perfume by Miller et Bertaux for men and women that evokes a Moroccan bouquet...
1740 by Histoires de Parfums is a perfume designed for a modern hedonist. A perfume with a strong personality that inspires us to explore each and every one of the scandalous freedoms of the Enlightenment through the...
Sea, Sand and Breeze Sel Marine by James Heeley is a men's and women's perfume that recalls a sea breeze, where its penetrating note of lemon gives way to a note of vetiver and precious woods, cedar and birch, to...
#1 (for you) / parfum trouvé Perfume for men and women, # 1 is one of the first creations of Miller et Bertaux, a poetic perfume full of intensity and woody with notes of cedar, sandalwood, ylang-ylang and spices....
Hippie Rose by James Heeley is a light-hearted perfume for men and women of the Floral Chypre olfactory family. It brings us the memory of the warm air of the California desert, giving way to the spiritual scent of...
Petite Chérie de Goutal, is a fruity feminine fragrance, where the notes of the pear tree together with the blooming rose bush take us to a wonderful garden. Content 100 ml Fruity perfume Head Notes: Peach, Cut...
Black Jade, is a rich and seductive perfume, which is a tribute to the secret garden where flower essences are protagonists and intermingle with the warmth and charm of spicy notes of cardamom, cinnamon incense....
Epidor from Lubin is a perfume for men and women, that manages to combine perfectly the floral aroma with the unmistakable oriental tints. Its aroma is identified with the musky aromas that remind us of the fabric of...
Eau De Monsieur is a masculine citrus, spicy and aromatic perfume. Contains 100 ml Monsieur is the ambassador of the timeless elegance of men with taste, his perfume is an ode to sophistication, whose freshness...