Bois de Gaïac et Poire Miller et Bertaux Eau de Parfum 100 ml
"close your eyes, and...".
A Eau de Perfum by Miller et Bertaux, for men and women, converted into an olfactory experience, a magical work that poses its notes on the skin like a veil, where the aromas of the vibrant notes of Mediterranean citrus fruits are interspersed with oriental notes of patchouli, sandalwood, amber or cedar wood. Content 100 ml
Oriental Perfume
Head Notes: Bergamot, Tangerine, Jasmine.
Heart notes: Rose, Clove, Hibiscus.
Base notes: Patchouli, Cedar, Sandalwood, Amber, Musk.
16 other products in the same category:
Chocolate Greedy de Montale, is a oriental vanilla fragrance, for men and women, designed by Pierre Montale. Its main notes are coffee, cocoa, tonka bean, bitter orange, vanilla and nuts. Content 100 ml Its special...
"from our trips, with love" Shanti Shanti, perfume for oriental men and women, which takes us to India and its flower-petal launching feties, a destiny that for its creators occupies a very special place. In its...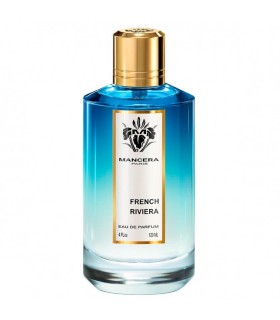 French Riviera by Mancera, is a citric and aromatic perfume for men and women that takes us to the French Riviera, where the iodized aroma sweeps the mountainous slopes of the Esterel and the freshness of the heights...
Duel a male Eau de Parfum where a noble plot exists between strength and sweetness, between wisdom and audacity. A duel at dawn. Woody Aromatic Perfume Head Notes: Bitter Orange, Petitgrain Heart Notes: Mate,...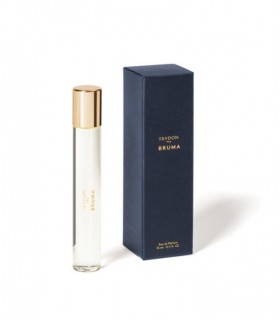 Bruma by Maison Trudon is a floral and powdery perfume for men and women that contains a distinguished, almost animal sensuality. At night, a rider draws inner strength from the elements that surround her: her horse...
Latin Lover by Carner Barcelona is a Floral fragrance for men and women. Latin Lover was launched in 2017. The nose behind this fragrance is Jórdi Fernandez. Like a tempting and provocative love, fragrance with...
Cedrat Boise de Mancera is a perfume extract for men and women that begins with an explosion full of vitality with the notes of Cassis and Citrus Fruits and settles on a sensual heart of jasmine and patchouli on the...
TulsiVivah is a perfume for men and women by Miller et Bertaux that represents the ceremonial marriage of the Tuli (holy basil) with the Hindu gods. The Tulsi wedding means the end of the monsoon and the beginning of...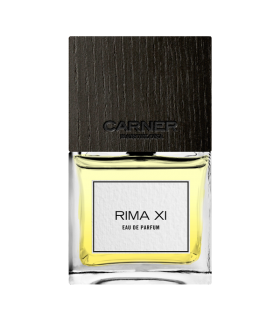 Rima XI by Carner Barcelona is a fragrance from the Spicy and Floral olfactory family for men and women. Mysterious and sensual, captivating and unforgettable, with a power of destruction hidden beneath her...
Nuit et Confidences is a feminine Eau de Parfum, it takes us to a sophisticated and intellectual woman, lover of the meetings of society and private parties, in which, and in each one of the rooms where they are...
Blue Matcha by Montale is a rich and luminous perfume for men and women that takes us to the heart of Indonesia. Cedar wood, leather, tobacco leaves and a captivating touch of matte are mixed with patchouli leaves...
Aoud Vanille, is a Mancera perfume for men and women with powerful notes of wood with dry and enveloping notes of Vanilla. Amber and Vanilla Perfume Top Notes: Oud from Nepal and Spices Heart Notes: Delicate...
The fragrance 'Iperborea' by Lorenzo Villoresi, is a light fragrance where his green and floral notes predominate. Top notes are lily of the valley, cyclamen, tangerine, orange, peach, flowers and citrus; heart notes...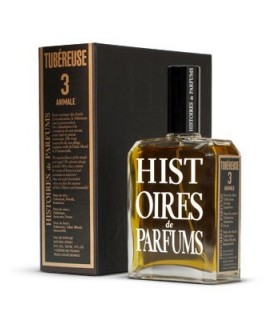 This perfume for women and men, with its main notes of Leather and Oriental, where the mystical flower of rituals and magic! Tuberéuse (Nard) always provokes! More than a poison, its nectar of honey is a true...
This is not a blue bottle 1 / .1 is an innovative unisex perfume from Histoires de Parfums, where its packaging draws our attention thanks to its uniformity and its electric blue color. A perfume created from the...
This is not a blue bottle 1 / .3 is a masculine and feminine perfume where leather and oriental notes predominate, represented by a ring of fire, which represents the dawn of a new energy. An orange and reddish sun...