Révolution Perfume 15 ml Maison Trudon
Revolution is a perfume created by Maison Trudon for men and women that permeates the skin and concentrates on human emotions throughout the day. It melts, leaving an air of mystery and intrigue around the body. Content 15 ml
Perfumer: Lyn Harris
Woody and Balsamic Perfume
Head Notes: Elemi
Heart Notes: Angelica
Base Notes: Cedar, Cysta, Incense, Opoponax, Papyrus, Patchouli
16 other products in the same category:
Luxe Calme Volupte by Francesca Bianchi is a floral and fruity fragrance for men and women. 'A sumptuous and exuberant concoction that takes you to a parallel universe of abundance, far from everyday worries, to a...
White Musk by Montale is a perfume for women and men, elegant, balanced and subtle. The violet leaves and the Ylang-Ylang oil are the differential notes that make up an exquisite aroma of extreme quality, pure and...
Vanille Patchouli Eau de Parfum by Molinard, is an oriental gourmand fragrance, for men and women where the exquisite paradox between provocation and delicacy is mixed. The irresistible fusion of Vanilla and Patchouli...
Soleil de Capri de Montale, is a floral and fruity fragrance for men and women, designed by Pierre Montale. Top notes are grapefruit, kumquat and citrus; The middle note is white flowers; Bottom notes are musk and...
The first 1000 pieces are part of a Limited and Numbered edition commemorating the 25th anniversary of Lorenzo Villoresi, the exclusive fragrance of Teint de Neige in Solid Perfume format in a luxurious metal case...
Unspoken Musk by Francesca Bianchi is a musky perfume for men and women which is on the olfactory map in a region closer to Humanity and Sensuality. It is an Emotional Musk as it generates almost a physical reaction...
Sex and the Sea Neroli, is a floral perfume for men and women that brings back beautiful memories of a cool breeze by the sea, while flirting on the salty sand are conjured up in this narcotic, almost hypnotic potion....
Wood & Spices by Montale, is a woody and spicy scent where Ebony, Sandalwood and Vetiver form a trio of precious woods intermingle with notes of incense, cardamom and pepper, which brings us to the intense memory of...
The fragrance 'Musk' by Lorenzo Villoresi, is a sensual and captivating, with its enveloping notes of musk and bottom notes of rose, sandalwood, cedar and exotic woods. Content 100 ml.
Blue Matcha by Montale is a rich and luminous perfume for men and women that takes us to the heart of Indonesia. Cedar wood, leather, tobacco leaves and a captivating touch of matte are mixed with patchouli leaves...
1828 de Histoires de Parfums, is a masculine perfume, which commemorates the birth of the French writer Jules Verne in Nantes, a perfume for sophisticated, dreamy and adventurous men like the famous French writer....
Oh, ooOoh …oh ( mist, wood, wind and guitar ) The Eau de Parfum 'Oh, ooOoh ... oh' by Miller et Bertaux, for men and women, speaks of a wooden house facing the sea that we barely distinguish after the mist, a cup,...
A gentle breath of green forests and exotic lands. A fragrance with the force and solemnity of aromatic woods. A soothing fragrance and earthy notes, with hints of citrus, cedar and rosewood. Content 100 mlTop notes:...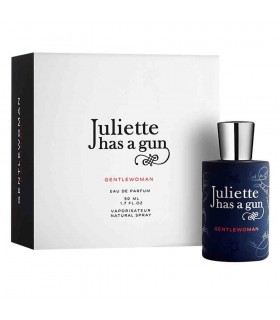 Gentlewoman Eau de Parfum is a feminine fragrance with top notes of Essence of Neroli, orange blossom and a woody and musky base, which is interspersed with almond essence to involve us with subtlety and elegance....
Note de Yuzu contains the energy and enthusiasm of Japanese yuzu layered with aquatic and marine notes. Its immediate fruity freshness will soften to reveal a sensual salinity to the skin, reminiscent of a traditional...
Rima XI by Carner Barcelona is a fragrance from the Spicy and Floral olfactory family for men and women. Mysterious and sensual, captivating and unforgettable, with a power of destruction hidden beneath her...
Customers who bought this product also bought:
Solemn perfume of the sacristies, under the nave of a cathedral. Spiritual and enveloping fragrance like the altar candles, with the wake of the senses where the amber and oriental scents shine with the jubilant...
Aphélie is a feminine perfume that stands out in a unique way: like an aphelion, the orbital point at which a celestial object is farthest from the sun. Mysterious, Aphélie is connected with the cosmos: subject to the...
In Havana, under the sun of the Revolution, the shades of leather along with silence are intermingled with the smoke of cigar, rum and weapons. Weight 800 gr. PerfumeHead: rum, grapefruit, bergamotHeart: clove, oak...
Refills for Bouquets Trudon, L'Œuf, with Cyrnos perfume. Contains 300 ml. The town of Cyrnos in Provence welcomed high society at the beginning of the 20th century, they met in the shade of fig trees and pines....