Kashnoir Laboratorio Olfattivo 100 ml Eau de Parfum
Head Notes: Cistus Labdanum, Elemi, Cardamom, Saffron
Heart Notes: Super essence incense, Fumencens, Hydrocarboresin, Cypriol,
Base Notes: Virginia Cedar Wood, Guayaco Wood, Kashmir, Ambermax, Musk
16 other products in the same category:
Jardin Exclusif de Mancera, is a perfume for men and women like a captivating nectar of citrus and velvety fruits united by the alliance of a floral and gourdmand accord. An addictive and captivating fragrance....
Eau du Sud, is an aroma for men and women, which evokes the long summer afternoons in Provence, moment where the aromas of the perfumes is the only thing that contains that magic air we breathe, where the scent of...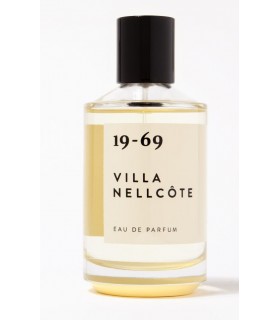 La Habana perfume by 19-69 in an Amber perfume for men and women, which illuminates the golden age of Cuban music, between the 30s and 50s. An aromatic, smoky and seductive fragrance. The composition includes Saffron,...
Herbal Aquatica by Montale is a perfume for men and women from the Herbal and Woody Olfactory family, fresh and sweet, surprisingly sensual. Where the Lotus Flower, Papyrus and Salvia evoke a trip to the banks of the...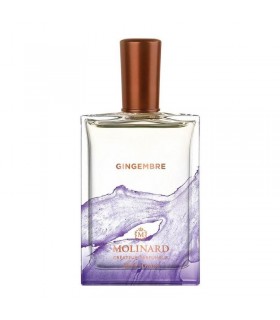 Spicy and Citrus Molinard Perfume for men and women don ginger becomes a symbol of exoticism at our fingertips, more than an invitation, ginger provokes a trip to our senses with a bewitching and invigorating richness...
The fragrance 'Musk' by Lorenzo Villoresi, is a sensual and captivating, with its enveloping notes of musk and bottom notes of rose, sandalwood, cedar and exotic woods. Content 100 ml.
Méditerranée de Molinard is a marine and floral perfume for men and women who, regardless of the destination, the sea is never far away, a common thread to immerse themselves in the heart of the journey. Stopover in...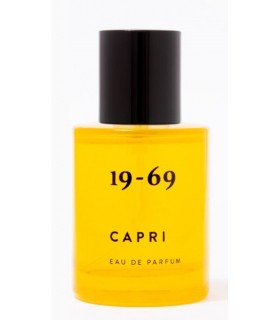 Capri from 19-69 is inspired by the settings of Villa Malaparte and by the emblematic film Le Mépris (1963), shot on the island of Capri. The fragrance is bold, fresh, light and comforting. Notes include sweet and...
Cardinal by James Heeley is a timeless fragrance for Men and Women of the Oriental olfactory family, which is based on the traditional notes of incense and laudanum, in turn, brings us an air of lightness thanks to...
Feminine perfume where citrus and velvety fruits intermingle with the elegance of the Rose and the Gourmand femininity of the Violet Incense makes way for Amber and White Moss in a fascinating and wild dance....
'Study # 17` by Miller et Bertaux is a perfume for men and women characterized by its simplicity, Study # 17 is also the title of a poem by its creators, Miller et Bertaux, of their words, feelings and images that...
Pimiento +++ is a perfume for men and women that is defined as a Mexican cocktail where the contrast of the heat of the combination of chili and saffron meets the freshness of alcohol and ice cubes. The name of the...
Unspoken Musk by Francesca Bianchi is a musky perfume for men and women which is on the olfactory map in a region closer to Humanity and Sensuality. It is an Emotional Musk as it generates almost a physical reaction...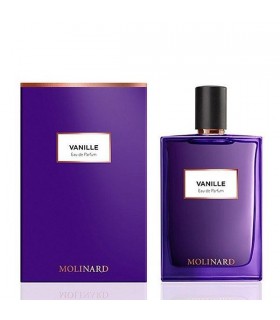 Vanille by Molinard, is a eau de parfum for women that is a true journey of the senses, succumb to the pleasure of a gourmet and sensual vanilla, deliciously transgressive. An invitation to voluptuous exoticism....
Coco Vanille de Mancera is a perfume for women where sensuality reaches its peak with this magical composition, this union of sweetness and innocence but at the same time so dangerous and seductive. Addiction never...
Tenue the Soiree (evening dress) is a feminine creation by Goutal Paris that evokes feminine elegance and opulence. The hour was near. She added the finishing touches, slipping on a bakelite necklace and stealing her...