Lavande Eau de Parfum Molinard 75 ml
Lavender is an eau dLae parfum by Molinard for women and men,
Nicknamed blue gold, Lavender embodies the soul of sunny summer fields in Provence. Travel to the heart of the garrigue... With an evanescent freshness, an aromatic breath of Lavender expresses itself in a floral and woody heart, before blossoming into soft and musky notes.
Discover a soft and enveloping Lavender, which immediately transports you to the heart of Provence.
Floral, aromatic and woody perfume
Top Notes: Lavender, Clary Sage
Heart Notes: Hedione
Base Notes: Vanilla, Benjui, Tonka Bean, Labdanum, Coumarin, Patchouli
16 other products in the same category:
Black Aoud by Montale, is a masculine woody and floral fragrance, designed by Pierre Montale. Its main notes are rose, french abdanum, musk, patchouli, mandarin and argan wood (oud). Content 100 ml Its special...
1826 by Histoires de Parfums, is a feminine perfume that commemorates the birth of Eugenia de Montijo, she was born in Granada, the jewel of Andalusia. Brilliant beauty, seductive nature, and temperamental elegance...
Wood & Spices by Montale, is a woody and spicy scent where Ebony, Sandalwood and Vetiver form a trio of precious woods intermingle with notes of incense, cardamom and pepper, which brings us to the intense memory of...
Habanita is a feminine perfume from Molinard, which revolutionized the perfumery industry in 1921, both in the design of the bottle, made by René Lalique, and its perfume, becoming the first oriental fragrance in...
Cozumel by Laboratorio Olfattivo is a male fragrance of aromatic family that constantly oscillates between heat and freshness. Wild, narcissistic and masculine, it combines notes of fresh tobacco, Indian hemp and...
This is not a blue bottle 1 / .1 is an innovative unisex perfume from Histoires de Parfums, where its packaging draws our attention thanks to its uniformity and its electric blue color. A perfume created from the...
Roses Vanille de Mancera, is an extremely feminine perfume sweet enough to capture you, rich enough to sustain you and complex enough to seduce you, Roses Vanille is a must have and one of the most seductive floral...
Nerotic is an Aromatic and Woody perfume for men and women of Laboratorio Olfattivo. It contains 100 ml Perfume Hypnotic, sensual, sexual, erotic, nerotic ... Nerotic. Nerotic is a charming and addictive...
Salina by Laboratorio Olfattivo is a fragrance for men and women of aromatic family. Through the use of Salina, the sense of smell acquires powers that generally belong to sight, touch and taste. This fragrance is a...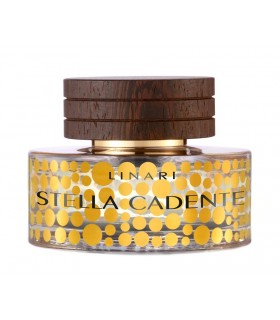 Stella Cadente by Linari is an Amber and Floral fragrance for women and men. The creation of this fragrance was inspired by the combination of different opulent scents of fruits and flowers from the Marrakesh night...
Coccobello by James Heeley is a perfume that contains within its bottle the true paradise an essence that takes us to a tropical island where the leaves of palm trees are bathed in the morning dew and kissed by the...
Rock Star by Carner Barcelona is a fragrance from the Aquatic Aromatic olfactory family for men and women.Rock Star, when the delicacy of a starfish joins the robustness of a rock... it shows off the beauty of the...
Bo-Bo by Carner Barcelona is a fragrance from the Citrus olfactory family for men and women. This is a new FRAGANCE. Bo-Bo was launched in 2019. Bo-Bo, an ancient folk dance - a lively and joyous custom that still...
Latin Lover by Carner Barcelona is a Floral fragrance for men and women. Latin Lover was launched in 2017. The nose behind this fragrance is Jórdi Fernandez. Like a tempting and provocative love, fragrance with...
Aphélie is a feminine perfume that stands out in a unique way: like an aphelion, the orbital point at which a celestial object is farthest from the sun. Mysterious, Aphélie is connected with the cosmos: subject to the...
Need_U is a musky perfume for men and women of Olfactory Laboratory. It contains 100 ml Perfume I need you, Need_U. Some simple words to describe an extreme and strong need. In this case, the need for perfume...