1876 Eau de Parfum 60 ml Histoires de Parfums
1876 by Histoires de Parfums is a women's perfume from Histoires de Parfmus, which mentions the year of birth of Mata Hari, which means "the eye of the day" in Malay. A beautiful discovery for this famous spy, whose captivating beauty and taste for adventure built an unusual destiny. That's why the most uplifting of flowers, the spicy rose, is at the heart of this mysterious perfume.
A captivating fragrance where the spicy rose is mixed with the most exquisite woody and fruity essences.
Floral Perfume
Top Notes: Orange, Bergamot, Lychee
Heart Notes: Rose, Iris, Violet, Cumin, Cinnamon, Carnation
Base Notes: Sandalwood, Vetiver, Guaiacum, White Musk, Vanilla
16 other products in the same category:
The fragrance 'Iperborea' by Lorenzo Villoresi, is a light fragrance where his green and floral notes predominate. Top notes are lily of the valley, cyclamen, tangerine, orange, peach, flowers and citrus; heart notes...
Alguien nº2 (Someone nº 2), is a reissue of a Concentrated Eau de Cologne, where new components are added which revitalize and give a new air to this formulation. Limited and Numbered Edition of 400 units Green...
Blue Matcha by Montale is a rich and luminous perfume for men and women that takes us to the heart of Indonesia. Cedar wood, leather, tobacco leaves and a captivating touch of matte are mixed with patchouli leaves for...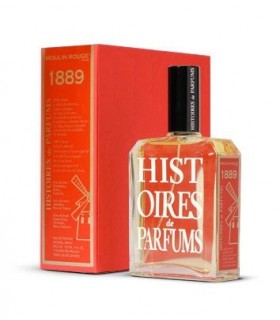 Night in Paris, in the cabaret under the clink of champagne glasses, bright red lips, feathers and sequins, the show begins !!. The memory of this unforgettable night lasts until the next morning.Feminine, floral,...
PHI Une Rose de Kandahar by Andy Tauer is a perfume extract for men and women Floral Woody Une Rose de Kandahar is part of the Andy Tauer collectible line and is a luxury fragrance, inspired by a natural rose...
Kisses Rain Labios Rotos amber perfume for men and women by Renier Perfumes. Immerse yourself in the world of seduction and elegance with the Kisses Rain Labios Rotos perfume, inspired by an oil painting of the...
#004 LIFEGUARD Lifeguard by Hunq is a musky, floral and fresh masculine perfume for men. He is not only your hero, but your guardian angel disguised in this attractive aquatic bouquet. He makes you forget...
Cuir by Molinard, is an eau de parfum for men and women, infinitely sensual, that envelops us with its heart with a "second skin" effect, against an addictive background of precious woods. Content 75 ml Woody...
Lubin's Princesses de Malabar is a tribute to the legendary Spice Route of the Malabar Coast, where luxury and sensuality intertwine in a captivating olfactory experience. Our perfumers have created a masterpiece that...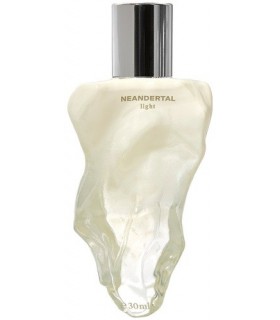 Light by Neandertal is a Woody and Aromatic perfume for men and women. Neandertal Light is a stark contrast to Neandertal dark, a journey that explores concepts of olfactory dissonance. Radiant and expansive,...
Pure Gold by Montale, is a feminine fragrance where its concentrate begins with the luminosity of white flowers of orange blossom, neroli and Egyptian jasmine to fruity notes of apricot and tangerine from Italy on a...
Crystal Rain by Renier is a Woody, Floral and Aromatic perfume for men and women designed by perfumer Daniel Josier. Crystal Rain, a perfume that emanates the essence of an oil painting with the same name. A...
L'Ae Du Désert Marocain de Tauer Perfumes is an Eau de Toilette turned into an aromatic and spicy classic for powerful, sensual and pure men and women, which evokes the pleasure of the night in the desert watching the...
Capri from 19-69 is inspired by the settings of Villa Malaparte and by the emblematic film Le Mépris (1963), shot on the island of Capri. The fragrance is bold, fresh, light and comforting. Notes include sweet and...
Elae by Maison Trudon is a feminine floral perfume that constitutes a true luminous offering of a bouquet of white petals with woody notes full of warmth and tenderness. Through her Latin name, with the protective...
1804 is a feminine perfume by Histoires de Parfmus, which mentions the year of birth of the first great modern woman, 'George Sand', great writer, lover and committed to the causes of time. A perfume that reflects his...