Vanagloria Laboratorio Olfattivo 100 ml Eau de Parfum
Vaagloria by Laboratorio Olfattivo is a floral fragrance for men and women. Designed by Dominique Ropion, who describes it like this:
For the Masters' Collection, he wanted to create a perfume that would express all the richness of vanilla in its many nuances. Vaingloria is based on a sublime quality of LMR vanilla beans, of which I have amplified the most subtle tones. This Bourbon Vanilla, grown in the Indian Ocean, is extracted using CO2, a cold extraction technique that reveals the full spectrum of its gourmand, floral, leather and spicy notes. Its leathery character is enhanced by saffron, addictive thanks to a hint of tonka bean, while swirls of incense add a mystical aura to the texture."
Amber and Vanilla Perfume
Head Notes: Saffron essential oil, Pineapple Accord
Heart Notes: Frankincense Resinoid, Frankincense Essential Oil, Tonka Bean Absolute
Base Notes: CO2 Vanilla Bean Extract, Musks
16 other products in the same category:
Jardin Exclusif de Mancera, is a perfume for men and women like a captivating nectar of citrus and velvety fruits united by the alliance of a floral and gourdmand accord. An addictive and captivating fragrance....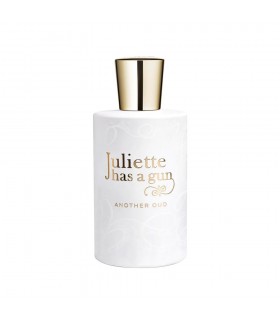 Antoher Oud by Juliette has a Gun, is a woody perfume for men and women, where Oud is interpreted in an original way compared to other Oud perfumes on the market. Another Oud arouses curiosity… and offers a total...
Vetiver Sensuel by Mancera, is a perfume for men and women where the pungent scent of grass and flowers that wake up after a warm rain reveals a woody amber vetiver. A zen, modern fragrance with personality.Woody,...
Méditerranée de Molinard is a marine and floral perfume for men and women who, regardless of the destination, the sea is never far away, a common thread to immerse themselves in the heart of the journey. Stopover in...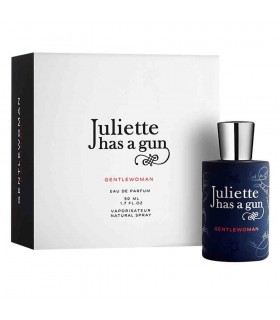 Gentlewoman Eau de Parfum is a feminine fragrance with top notes of Essence of Neroli, orange blossom and a woody and musky base, which is interspersed with almond essence to involve us with subtlety and elegance....
Sea, Sand and Breeze Sel Marine by James Heeley is a men's and women's perfume that recalls a sea breeze, where its penetrating note of lemon gives way to a note of vetiver and precious woods, cedar and birch, to...
#2 Spiritus Land Perfume for men and women of Miller et Bertaux, spicy perfume full of pure notes of incense, spices, aromas of tobacco, and ginger, turning it into a very intense fragrance. Content 100 mlSpicy...
Médie by Maison Trudon is a citrus perfume for men and women, which takes us back to Antiquity and the kingdom of Alexander the Great, under which the province of Médie abounded in rare citrus. An oasis of freshness,...
Venice, the riverside city of love. In that year of 1725 was born the man whose name would symbolize seduction: Giacomo Girolamo Casanova."So, what is love? A illness to which man is prone to any age,.For each...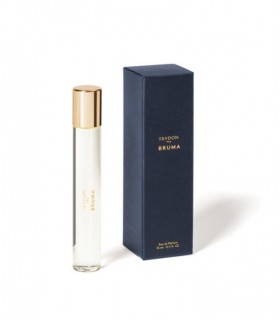 Bruma by Maison Trudon is a floral and powdery perfume for men and women that contains a distinguished, almost animal sensuality. At night, a rider draws inner strength from the elements that surround her: her horse...
Pure Love, is a perfume by Montale for men and women, it is a light fragrance, subtly woody and spicy. The powerful scent of rose blends effortlessly with the sophisticated scent of sandalwood and vetiver, and...
1740 by Histoires de Parfums is a perfume designed for a modern hedonist. A perfume with a strong personality that inspires us to explore each and every one of the scandalous freedoms of the Enlightenment through...
Habanita is a feminine perfume from Molinard, which revolutionized the perfumery industry in 1921, both in the design of the bottle, made by René Lalique, and its perfume, becoming the first oriental fragrance in...
Costaterla de Carner Barcelona, is an aromatic citrus perfume for men and women that stands out for its freshness, having the true essence of the Mediterranean, a perfume where the bright notes of bergamot are...
Aoud Vanille, is a Mancera perfume for men and women with powerful notes of wood with dry and enveloping notes of Vanilla. Amber and Vanilla Perfume Top Notes: Oud from Nepal and Spices Heart Notes: Delicate...
Mortel by  Maison Trudon, is a perfume for men and women where the skin is heated in contact with each other, placing sensuality at the heart of Mortel; Also, frankincense, myrrh, and benzoin reveal the erotic spell...