Rosamunda Laboratorio Olfattivo 100 ml Eau de Parfum
Rosamunda by Laboratorio Olfattivo is a floral perfume for women.
Large quantities of Roses from Bulgaria and Turkey and long hours of distillation to obtain this creation: the seductive power of the Rose is brought to paroxysm and its classicism corrupted with Patchouli. Around this beating heart, illuminated by the green sap of the Rose, a scented setting of golden spices, ancient woods and animal notes with an aphrodisiac imprint. An impalpable landscape, unknown to the eyes and the smell, a Rose that deserves adoration, for which a celebratory altar covered in Oud has been created, from which an essence with an immortal charm is extracted.
Floral Perfume
Head Notes: Saffron, Rose Leaves
Heart Notes: Bulgarian Rose Essence, Turkish Rose Absolute, Patchouli
Base Notes: Oud, Cedar, Sandalwood, Amber, Musk
16 other products in the same category:
The Chronic perfume is a tribute to the 1990s Southern California cannabis plantations. The fragrance notes include Bitter Grapefruit, Canabbis Accord and Moss. Like the entire 19-69 collection, it is a unisex...
Arabians Tonka, is a perfume for men and women for lovers of different perfumes, is the accomplice of the Arabs, a fragrance tribute to the Arabian horse. A fine blend of spicy notes, roses, tonka bean and bergamot...
Sacreste is a Balsamic and Woody perfume for men and women of Laboratorio Olfattivo. It contains 100 ml Perfume Complex and rich formula, created to give voice to two very precious incense notes that are...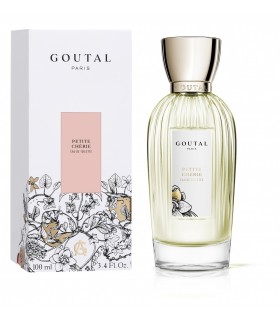 Petite Chérie de Goutal, is a fruity feminine fragrance, where the notes of the pear tree together with the blooming rose bush take us to a wonderful garden. Content 100 ml Fruity perfume Head Notes: Peach, Cut...
1876 by Histoires de Parfums is a women's perfume from Histoires de Parfmus, which mentions the year of birth of Mata Hari, which means "the eye of the day" in Malay. A beautiful discovery for this famous spy, whose...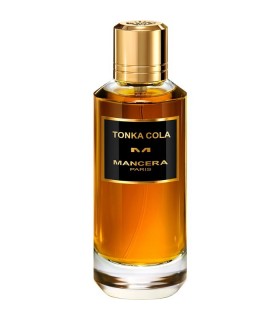 Tonka Cola de Mancera, is an Amber and Spicy perfume for men and women. Contains 60ml On the trail of this famous American-invented pop culture spearhead, we follow in the footsteps of caravansers, travelers, and...
Night in Paris, in the cabaret under the clink of champagne glasses, bright red lips, feathers and sequins, the show begins !!. The memory of this unforgettable night lasts until the next morning.Feminine, floral,...
Marine perfume for men and women who encapsulates the nativity and humility of a day in the sea. Phthaloblue is fresh and brilliant with citrus elegant and herbaceous notes, and at the same time rich and deep with...
Mortel by  Maison Trudon, is a perfume for men and women where the skin is heated in contact with each other, placing sensuality at the heart of Mortel; Also, frankincense, myrrh, and benzoin reveal the erotic spell...
Revolution is a perfume created by Maison Trudon for men and women that permeates the skin and concentrates on human emotions throughout the day. It melts, leaving an air of mystery and intrigue around the body....
Salado de Carner Barcelona is a fragrance from the Aquatic Aromatic olfactory family for men and women. This is a new FRAGANCE. Salty was released in 2019. Salty, it reminds us of the sun tanning our skin after a...
Velvet Vanilla by Mancera, is a perfume for women where Angelica and Jasmine intertwine with vanilla to create a velvety fragrance, an intensely vanilla feminine velvety powder. Floral and Fruity Perfume Top...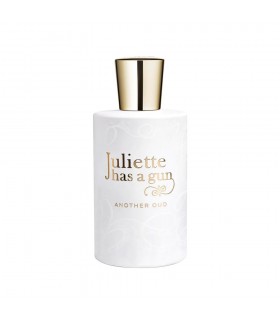 Antoher Oud by Juliette has a Gun, is a woody perfume for men and women, where Oud is interpreted in an original way compared to other Oud perfumes on the market. Another Oud arouses curiosity… and offers a total...
Black Aoud by Montale, is a masculine woody and floral fragrance, designed by Pierre Montale. Its main notes are rose, french abdanum, musk, patchouli, mandarin and argan wood (oud). Content 100 ml Its special...
Ambre 114 by Histoires de Parfums is a perfume for men and women Oriental and Spicy, which was created by Gerald Ghislan and Magli Senequier. This mythical raw material has been improved with the composition 114. A...
The unisex fragrance 'Alamut' Lorenzo Villoresi, takes us to the warm and sensual atmosphere of the Orient, with notes of amber, musk and precious woods. Content 100 ml