Vetyverso Laboratorio Olfattivo 100 ml Eau de Parfum
Vetyverso by Laboratorio Olfattivo is a sophisticated and contemporary fragrance that combines the freshness of vetiver with the elegance of citrus and woody notes. This unisex fragrance captures the essence of vetiver, an aromatic plant native to India known for its earthy, smoky scent.
At the opening, Vetyverso reveals a refreshing blend of bergamot and Italian lemon, which brings luminosity and vitality. As it unfolds, the heart of the fragrance unfolds with woody notes of cedar and sandalwood, adding depth and warmth to the composition. The true protagonist, vetiver, gradually unfolds at the base, infusing the fragrance with its distinctive green and earthy aroma.
Woody and Aromatic Perfume
Head Notes: Bitter Orange, Nutmeg and Carnation
Heart Notes: Vetiver, Black Pepper, Pink Pepper, Grapefruit
Base Notes: Sandalwood, Cedar, Clary Sage, White Musk.
Vetyverso is a versatile and sophisticated fragrance that adapts perfectly to any occasion. Its timeless elegance and distinctive blend of citrus, woody and vetiver notes make it a perfect choice for both men and women looking for a fragrance that reflects their sophisticated and contemporary style.
16 other products in the same category:
1828 de Histoires de Parfums, is a masculine perfume, which commemorates the birth of the French writer Jules Verne in Nantes, a perfume for sophisticated, dreamy and adventurous men like the famous French writer....
Médie by Maison Trudon is a citrus perfume for men and women, which takes us back to Antiquity and the kingdom of Alexander the Great, under which the province of Médie abounded in rare citrus. An oasis of freshness,...
Thé Basilic by Molinard is a perfume for men and women inspired by the heart of Sri Lanka, where the tea hills are lost as far as the eye can see, green and bright that meet the most symbolic of the aromatic plants of...
Cuirs de Carner Barcelona is a Leather fragrance for men and women. Cuirs was launched in 2011. The nose behind this fragrance is Sonia Constant. Steeped in nostalgia for that time of artisan workshops where the...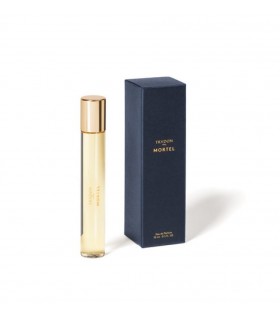 Mortel by  Maison Trudon, is a perfume for men and women where the skin is heated in contact with each other, placing sensuality at the heart of Mortel; Also, frankincense, myrrh, and benzoin reveal the erotic spell...
Rock Star by Carner Barcelona is a fragrance from the Aquatic Aromatic olfactory family for men and women.Rock Star, when the delicacy of a starfish joins the robustness of a rock... it shows off the beauty of the...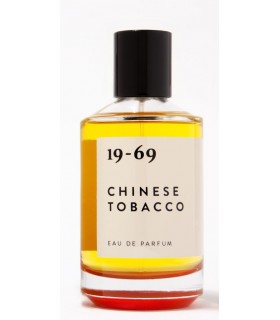 Chinese Tobacco by 19-69 brings back memories of French colonial Indochina and legendary films like Indochine and Apocalypse Now. Reflections on the different contrasts of Asia. East meets West, old meets new. The...
Bo-Bo by Carner Barcelona is a fragrance from the Citrus olfactory family for men and women. This is a new FRAGANCE. Bo-Bo was launched in 2019. Bo-Bo, an ancient folk dance - a lively and joyous custom that still...
Floral and Fresh Perfume  with notes of lemon and base ofaldehyde and musk; Gin Fizz was reissued and updated by Lubin in 2009 by famed perfumer Thomas Fontaine's. Fame perfume comes from 1955, when the firm created...
Eleganza Luminosa by Linari, is a Citrus and Floral perfume for men and women. The seductive freshness of sun-ripened bergamot, luscious lemon and sparkling orange contrasts alluringly with the lavish fluidity of...
The Chronic perfume is a tribute to the 1990s Southern California cannabis plantations. The fragrance notes include Bitter Grapefruit, Canabbis Accord and Moss. Like the entire 19-69 collection, it is a unisex...
White Musk by Montale is a perfume for women and men, elegant, balanced and subtle. The violet leaves and the Ylang-Ylang oil are the differential notes that make up an exquisite aroma of extreme quality, pure and...
Aoud Jasmine by Montale is an Oriental Floral fragrance for women and men. This is a new fragance. Aoud Jasmine was launched in 2016. Contents 100 ml. Perfume Top notes: Mandarin, Pear and Apple; Heart Notes:...
Rima XI by Carner Barcelona is a fragrance from the Spicy and Floral olfactory family for men and women. Mysterious and sensual, captivating and unforgettable, with a power of destruction hidden beneath her...
Yes Please! is a fragrance that pays homage to Madchester: a cultural and musical movement that defined an entire era. Notes include Juniper, Thyme and Cedarwood. Johan Bergelin: "Post-industrial Manchester of the...
Cozumel by Laboratorio Olfattivo is a male fragrance of aromatic family that constantly oscillates between heat and freshness. Wild, narcissistic and masculine, it combines notes of fresh tobacco, Indian hemp and...