Piper Nigrum Lorenzo Villoresi Eau de Toilette 100 ml
Lorenzo Villoresi with this fragrance brings back memories of the East and the Arabic markets across the Mediterranean, with a touch of pepper and African spices, getting a fresh, aromatic and spicy aroma. Content 100 ml
Head Notes: dill, anise and wild fennel, mint, citrus tones, green and Conifere.
Heart Notes black pepper, oregano, nutmeg nut, Elemi, incense Petitgrain, Clove leaves, rosemary
Background Notes: white flowers, jasmine and orange blossom, musk, precious woods.
16 other products in the same category:
Need_U is a musky perfume for men and women of Olfactory Laboratory. It contains 100 ml Perfume I need you, Need_U. Some simple words to describe an extreme and strong need. In this case, the need for perfume...
Alambar by Laboratorio Olfattivo is a perfume for men and women, it is Enrico Buccela's homage to an icon and his amber-scented world: amber, amber, wire, ambra, ambrum, ambarum, Alambar. A fragrance that works its...
Intense Tiaré by Montale, is an oriental and floral floral fragrance for men and women, designed by Pierre Montale. Its main notes are the flower tiare, coconut, rose, jasmine, ylang-ylang and vanilla. Content 100 ml...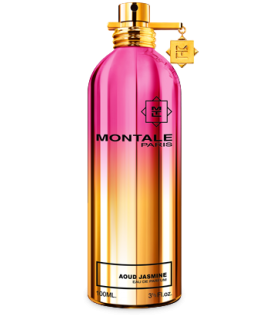 Aoud Jasmine by Montale is an Oriental Floral fragrance for women and men. This is a new fragance. Aoud Jasmine was launched in 2016. Contents 100 ml. Perfume Top notes: Mandarin, Pear and Apple; Heart Notes:...
Diamond Greedy by Montale is a Gourmand and Fruity feminine perfume that opens with notes of mandarin zest and pear that elevates the sublime magnitude of the chocolate. The heart of it combines the delicate rose with...
The Eau de Parfum 'Study # 23' by Miller et Bertaux, the floral notes of flower petals, those of incense, orange, rice, saffron ... For Francis Miller and Patrick Bertaux, the fragrance is inspired by two young...
With 'Teint de Neige' meaning 'Snow Colour', Lorenzo Villoresi in its creation evokes the delicate hue of the powdered fragance, bringing memories of the delicacy of aroma, softness talc, despite their apparent...
Salina by Laboratorio Olfattivo is a fragrance for men and women of aromatic family. Through the use of Salina, the sense of smell acquires powers that generally belong to sight, touch and taste. This fragrance is a...
Chocolate Greedy de Montale, is a oriental vanilla fragrance, for men and women, designed by Pierre Montale. Its main notes are coffee, cocoa, tonka bean, bitter orange, vanilla and nuts. Content 100 ml Its special...
Pimiento +++ is a perfume for men and women that is defined as a Mexican cocktail where the contrast of the heat of the combination of chili and saffron meets the freshness of alcohol and ice cubes. The name of the...
Petite Chérie de Goutal, is a fruity feminine fragrance, where the notes of the pear tree together with the blooming rose bush take us to a wonderful garden. Content 100 ml Fruity perfume Head Notes: Peach, Cut...
'1969 Parfum de Revolte by Histoires de Parfums' is an Oriental Gourmand fragrance for women. The nose behind this fragrance is Gerald Ghislain. Content 60 mlFragranceTop Note: peachMiddle Notes: pink, white flowers,...
Vanille by Molinard, is a eau de parfum for women that is a true journey of the senses, succumb to the pleasure of a gourmet and sensual vanilla, deliciously transgressive. An invitation to voluptuous exoticism....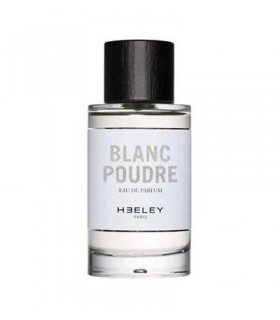 Perfume for men and women by Heeley, inspired by the fine French porcelain, where this aroma recreates the sensation of purity of this material. With a light and bright breeze on a white background, bright and pure,...
Patchouli de Molinard, is an eau de parfum for men and women, that moves us to Orient, and envelops us in a true hypnotic provocation, liberating an infinite sensuality thanks to the masterful combination of exotic...
Venice, the riverside city of love. In that year of 1725 was born the man whose name would symbolize seduction: Giacomo Girolamo Casanova."So, what is love? A illness to which man is prone to any age,.For each...
Customers who bought this product also bought:
The unisex fragrance 'Alamut' Lorenzo Villoresi, takes us to the warm and sensual atmosphere of the Orient, with notes of amber, musk and precious woods. Content 100 ml
A gentle breath of green forests and exotic lands. A fragrance with the force and solemnity of aromatic woods. A soothing fragrance and earthy notes, with hints of citrus, cedar and rosewood. Content 100 mlTop notes:...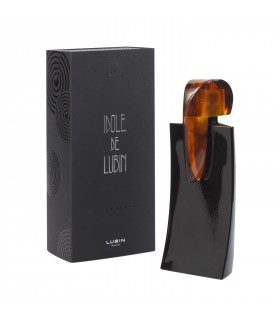 The new version of Idole Lubin, is a remake of a classic seventies created and then redesigned in 2011 by perfumer Olivia Giacobetti. Perfume woody and balsamic. The inspiration for the Idole line are adventures and...
Refill for Bouquets by Cerería Mollá with Aroma Tobacco & Amber. It contains 500 ml Tobacco & Amber Oriental-inspired fragrance where exotic ginger and tobacco notes of India are mixed with velvety citrus and...
Body moisturizing cream flavored with 'Teint de Neige' aroma by Lorenzo Villoresi, its composition takes its absorption, aroma  bringing memories delicate aroma, softness talc, despite its subtly exudes a strong...