Acqua di Colonia Lorenzo Villoresi Eau de Toilette 100 ml
Acqua di Colonia de Lorenzo Villoresi is reminiscent of a classic good taste, with its formulation with natural essential oils of bergamot, lemon, sage and rosemary. An active smell, with a positive and refreshing character. Content 100 ml

Head Notes: bergamot, lemon, lavender, petitgrain, orange.

Heart Notes: Clove, neroli, sage

Background Notes: rosemary, musk
16 other products in the same category:
'1969 Parfum de Revolte by Histoires de Parfums' is an Oriental Gourmand fragrance for women. The nose behind this fragrance is Gerald Ghislain. Content 60 mlFragranceTop Note: peachMiddle Notes: pink, white flowers,...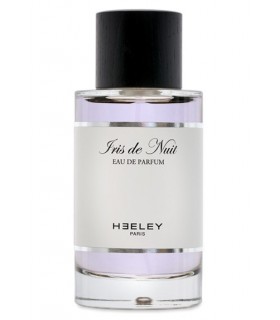 Iris de Nuit by James Heeley is a perfume for men and women which manages to create a sensation of warmth while delicate through the absolute iris extracted directly from the roots of the plant. It is not a common...
Coco Vanille de Mancera is a perfume for women where sensuality reaches its peak with this magical composition, this union of sweetness and innocence but at the same time so dangerous and seductive. Addiction never...
Intense Café by Montale, is a fragrance for men and women oriental vanilla, where the beautiful floral notes reveal a surprising heart composed by the enveloping chords of the Café. This perfect duet leaves a trail of...
Oud Tobacco by Montale is a perfume para hombres y mujeres from Montale. Perfume hipnótico y delicadamente suave that combines the mezcla las notas of Tonka y Tabaco. Los citrícos, el comino y el zumaque rojo nos...
Lorenzo Villoresi with this fragrance brings back memories of the East and the Arabic markets across the Mediterranean, with a touch of pepper and African spices, getting a fresh, aromatic and spicy aroma. Content 100 ml
White Musk by Montale is a perfume for women and men, elegant, balanced and subtle. The violet leaves and the Ylang-Ylang oil are the differential notes that make up an exquisite aroma of extreme quality, pure and...
Sex and Sea by Francesca Bianchi is an Amber Floral fragrance for men and women that represents the memory of a sensual encounter by the sea. Far from being a harmless fresh-ozonic perfume, it is a passionate and wild...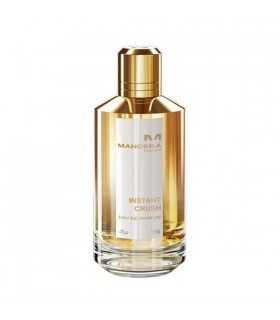 Instant Crush by Mancera is a perfume for men and women where the magical combination of jasmine, rose and amber provides a mixture of sensuality and romanticism. Instant Crush is a wave of elegance that combines...
Cedrat Boise de Mancera is a perfume extract for men and women that begins with an explosion full of vitality with the notes of Cassis and Citrus Fruits and settles on a sensual heart of jasmine and patchouli on the...
Ambre 114 by Histoires de Parfums is a perfume for men and women Oriental and Spicy, which was created by Gerald Ghislan and Magli Senequier. This mythical raw material has been improved with the composition 114. A...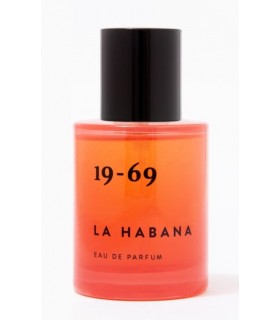 La Habana perfume by 19-69 in an Amber perfume for men and women, which illuminates the golden age of Cuban music, between the 30s and 50s. An aromatic, smoky and seductive fragrance. The composition includes Saffron,...
Eau D'Hadrien is an emblematic parfum of Goutal. Burning sun and the blinding light of Tuscany add to the charm of the cypress-lined terraces. The hottest hour of the day is the best time to sink into the soft shade...
Petite Chérie de Goutal, is a fruity feminine fragrance, where the notes of the pear tree together with the blooming rose bush take us to a wonderful garden. Content 100 ml Fruity perfume Head Note: Peach, Cut...
Oh, ooOoh …oh ( mist, wood, wind and guitar ) The Eau de Parfum 'Oh, ooOoh ... oh' by Miller et Bertaux, for men and women, speaks of a wooden house facing the sea that we barely distinguish after the mist, a cup,...
Customers who bought this product also bought:
With 'Teint de Neige' meaning 'Snow Colour', Lorenzo Villoresi in its creation evokes the delicate hue of the powdered fragance, bringing memories of the delicacy of aroma, softness talc, despite their apparent...