Teint de Neige Lorenzo Villoresi Eau de Toilette 100 ml
With 'Teint de Neige' meaning 'Snow Colour', Lorenzo Villoresi in its creation evokes the delicate hue of the powdered fragance, bringing memories of the delicacy of aroma, softness talc, despite their apparent subtlety great personality, with an intense and persistent fragrance. Content 100 ml
Head Notes: Jasmine, Rose, Ylang Ylang.

Heart Notes: tonka bean, Jasmin, pink, sweet, dust

Background Notes: heliotrope, musk, rose, jasmine, sweet, powdered and floral notes
Calculated from
9
reviews
Finally got my favorite perfume
Love love love. Will always take me back to Florence.
I recommend everyone to try this perfume! It smells amazing!!
Smells just like baby powder, love it!
My perfume is not spraying 3 quarters of the perfume is left I'm so upset
16 other products in the same category:
Chocolate Greedy de Montale, is a oriental vanilla fragrance, for men and women, designed by Pierre Montale. Its main notes are coffee, cocoa, tonka bean, bitter orange, vanilla and nuts. Content 100 ml Its special...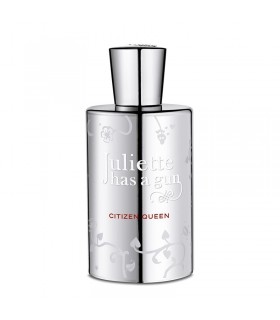 Citizen Queen by Juliette has a Gun is a floral, woody and musky women's fragrance an ode to the modern interpretation of Shakespeare's classics. An elegant fragrance with personality that gives off a charming and...
De Lirius de Renier, Perfume Extract, is a fragrance for men and women that embodies peace and balance. Inspired by the exotic flower of the Cuban white butterfly (Ginger Lily) and its natural environment, this...
Vetyverso by Laboratorio Olfattivo is a sophisticated and contemporary fragrance that combines the freshness of vetiver with the elegance of citrus and woody notes. This unisex fragrance captures the essence of...
This is not a blue bottle 1 / .1 is an innovative unisex perfume from Histoires de Parfums, where its packaging draws our attention thanks to its uniformity and its electric blue color. A perfume created from the...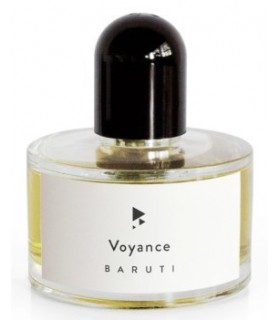 Voyance by Baruti is a Woody Aromatic fragrance for men and women. The result of two merged projects: an ultra-masculine woody musk fragrance built around guaiac wood and an ultra-feminine tuberose fragrance, their...
Under My Skin by Francesca Bianchi, is an amber and woody perfume for men and women, soft and carnal perfume being Francesca's interpretation of the animalic theme, softened by the precious iris butter, this emotional...
Latin Lover by Carner Barcelona is a Floral fragrance for men and women. Latin Lover was launched in 2017. The nose behind this fragrance is Jórdi Fernandez. Like a tempting and provocative love, fragrance with...
1876 by Histoires de Parfums is a women's perfume from Histoires de Parfmus, which mentions the year of birth of Mata Hari, which means "the eye of the day" in Malay. A beautiful discovery for this famous spy, whose...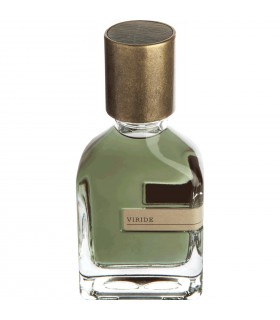 Viride by Orto Parisi is a Woody and Aromatic perfume extract for men and women. Viride personifies strength and freshness of character. Alessandro Gualtieri was inspired by a tradition from Yemen, where men wear...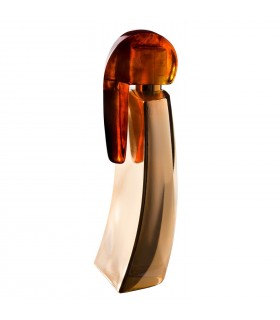 Akkad is an oriental and amber perfume, which gives us a mystical feeling while sensuous where extols the sacred oils. This creation of Lubin was launched in 2012, and was perfumer Delphine Thierry. Content 100 ml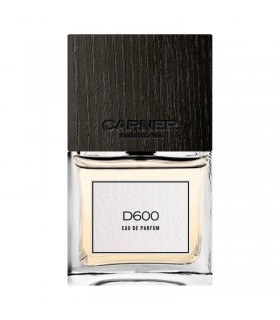 D600 by Carner Barcelona is a spicy woody fragrance for men and women. D600 was launched in 2010. The nose behind this fragrance is Christophe Raynaud. A perfume that captures the urban lifestyle and the...
Floral and Fresh Perfume  with notes of lemon and base ofaldehyde and musk; Gin Fizz was reissued and updated by Lubin in 2009 by famed perfumer Thomas Fontaine's. Fame perfume comes from 1955, when the firm created...
La Habana perfume by 19-69 in an Amber perfume for men and women, which illuminates the golden age of Cuban music, between the 30s and 50s. An aromatic, smoky and seductive fragrance. The composition includes Saffron,...
Lorenzo Villoresi with this fragrance brings back memories of the East and the Arabic markets across the Mediterranean, with a touch of pepper and African spices, getting a fresh, aromatic and spicy aroma. Content 100 ml
Dark Purple by Montale, it is a feminine fragrance, sophisticated and seductive, where the subtle mixture of plum and teak, is intermingled with the sensuality of the rose. Content 100 ml Fragrance FragranceHead...
Customers who bought this product also bought:
Boquet by the italian firm  Dr. Vranjes. Content 500 mlPerfumeThis fragrance blends notes of two precious resins, myrrh and frankincense, wisely combined with the freshness of Bergamot and Neroli elegance. In the Arab...
With 'Teint de Neige' meaning 'Snow Colour', Lorenzo Villoresi in its creation evokes the delicate hue of the powdered fragance, bringing memories of the delicacy of aroma, softness talc, despite their apparent...
Sticks air freshener firm Dr. Vranjes. Content 1250 ml. It Includes 8 vegetable sticks.PerfumeGinger and lime. Fresh and spicy is how you can define this fragrance thanks to juicy and bright notes of Lima attached to...
Replacement plant rods for Mathilde M. mikados 30 cm
Scented candle of Dr. Vranjes with a weight of 500 gr and Ginger Lime perfume. Ginger and lime. Fresh and spicy is how you can define this fragrance thanks to juicy and bright notes of Lima attached to the essence...