Ambre 500 ml Refill Bouquet Esteban
This recharge for scented bouquets, signs French Esteban Ambre that promise happiness and co-existence in your home with this amber citrus perfume-scented.Contents 500 ml
Calculated from
7
reviews
i love this product.this is my favourite ambre
I give it to my daughter...cause she likes it..
Love the smell to refill the beautiful glass bottle
16 other products in the same category:
This perfume by Lampe Berger, 'Touche de Soie', surprises us with its bright head notes composed of fresh and bright chords. In its heart, it is soft and velvety, where the magnitude of a floral bouquet of powdered...
Sandalwood Temptation On the head, the fresh and aromatic aroma of cardamom, is accompanied by an enveloping sandalwood and a slightly dry cedar. A white jasmine married to myrtle comes to celebrate the agreement,...
Refill Scented Bouquet by the italian firm  Dr. Vranjes. Content 500 mlPerfumeThis fragrance blends notes of two precious resins, myrrh and frankincense, wisely combined with the freshness of Bergamot and Neroli...
Originally from the region of Calabria, the Bergamot is a citrus widely used in perfumery, a Mediterranean flavor that exalts himself with tangerine and orange on a spicy background cardamom, accompanied by floral...
Recharge for Culti Milano bouquets with Acqua aroma. It contains 1000 ml Sweet and reassuring, it flows with its calm rhythm, transporting fragments of leaves and forests, the aromas of a trip. It glides slightly...
Refill for Bouquets by Cerería Mollá with Aroma Mediterranean Blue. It contains 200 ml Mediterranean Blue Perfume impregnated by the notes of the Mediterranean where the white flowers intertwined with citrus...
Refill for catalytic lamps by Lampe Berger with Citronelle Aroma. Content 500 ml Citronella perfume has the glow of love with its cheerful bursts of orange. Its floral bouquet reveals the poetry of a romance with...
Refill Bouquets by the italian firm  Dr. Vranjes. Content 500 mlPomegranate, Black Grape and Watermelon are the amazing ingredients used to recreate the characteristic scent of the pressed seeds of...
Refill for catalytic lamps from Maison Berger with Gourmandise Divine scent. Contains 500 ml The Gourmandise Divine perfume is a seasonal perfume that leaves a spicy and tempting trail inside you and together with...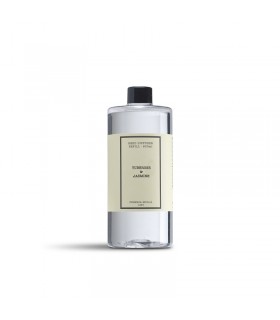 Refill for Bouquets by Cerería Mollá with Aroma Tuberose & Jasmine . It contains 500 ml Tuberose & Jasmine  Fresh Fragrance with Green notes and a powerful Floral heart, being the Orange Blossom, Jasmine and...
The Coeur de Pamplemousse fragrance is a vibrant fragrance proporcinado by the fruity aroma of orange heart. This Lampe Berger composition has a content of 1 Litre  
Perfume for catalytic lamp Lampe berger of the coleccionsueno of freshness. Purity and freshness as a direct blow from the ocean to your home. 500 ml.
Recharge for Lampe Berger catalytic lamps. Content 1 Liter Aquatic Freshness is a Soft Floral Perfume Head Notes: Melon, Green Apple Heart Notes: Monoi, Lily of the Valley Base Notes: Amber, Tuberose
This refill of Mathilde M you can recharge your decorative scenteds bouquet many times as you want. Rice Powder aroma, It´s a perfume with powdery notes that invites to remember. Content 200 ml
Refill for bouquets from the Italian firm Culti .Milano, with fragrance 'Mountain'. Content 1 Liter. IMAGINE The cozy atmosphere of a mountain chalet, the wood heated by the fireplace that exudes its delicate aroma,...
Refill for bouquets of the Italian firm Culti  Milano with the aroma 'Linfa'. Content 1 Liter Iridescence, transparency and vitality. Strength and purity Light and tenacious. A combination between white currant and...
Customers who bought this product also bought: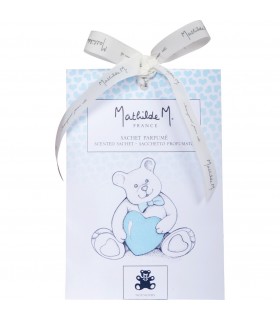 Scented Sachet by Mathilde M with a baby aroma Nounours Blue. Soft Floral Perfume
Air fresheners scented solution of the French firm Esteban help to prolong the life of your mikados and ceramic diffusers, scented, being able to choose between the initial aroma of the product, or any other variety...
'Zeste Verveine' is a fresh citrus scent and where his two flavors verbena and lemon rind. This Lampe Berger composition has a content of 500 ml
Rêve Blanc is a tender and luminous aroma accompanied by the balance of generous whiteness and textured materials. Content 250 ml Floral Fragrance Head Notes: solar notes. Heart notes: freesia, heliotrope flower....
This candle, Esteban French firm, decorated with a delicate star caught in a golden aura filled their house with a soft, elegant and sensual scent. Neroli flower has traditionally been adored and widely used by...