Oriental Comfort 500 ml Lampe Berger
Refill for Lampe Berger catalytic lamps. Content 500 ml
Douceur Orientale is a Spicy Oriental fragrance.
Top Notes: Star Anise, Liquorice
Heart Notes: Jasmine, Rose
Base Notes:Tonka Bean, Vanilla
16 other products in the same category:
Replacement plant rods for Mathilde M. mikados 30 cm
Refill for catalytic lamps from Lampe Berger. Conte.nt 500 ml A fragrance that takes you to a world of authenticity. Synonymous with freedom, it transmits values such as honesty and frankness. The freshness works...
See refinement and elegacia through this scent of Lampe Berger, feels the attraction of its floral notes, and the French perfumes, with notes of bergamot, jasmine water and white musk. Contents 1000 ml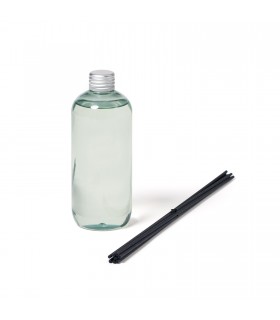 Refills for Trudon Bouquets, with Spiritus Sancti perfume. Contains 300 ml. Solemn perfume of the sacristies, under the nave of a cathedral. Spiritual and Enveloping Perfume like the altar candles, with a wake of...
Lolita  Lempicka by Lampe  Berger is a fairytale in which we can appreciate the story of a woman in the making who is going through that moment in which all of us had to leave childhood but not leave her. It is the...
Refill for bouquets from the Italian firm Culti Milano, with fragrance 'Fuoco'. Content 1 Liter. IMAGINE A dense night falls on the rows of citrus and lemon trees after a day of fire, among the hypnotic sound of the...
Heavenly Sun A fragrance that elegantly transports you like a solar air and a very feminine, prodigiously sensual aura. Content 500 ml Floral and Solar Fragrance Head Notes: Tangerine, Bergamot, Orange...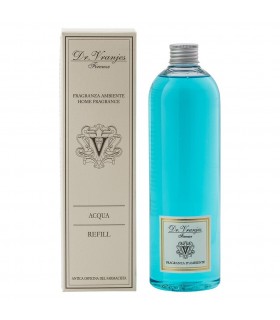 Refill Bouquet by the italian firm  Dr. Vranjes. Content 500 ml Perfume Aromatic notes of basil leaves, with intense and transparent marine debris, laced with musk blan sheath in white musk and fescura of its...
Refill Bouquets by the italian firm  Dr. Vranjes. Content 500 ml The sensual notes of Milano, where patchouli is enlivened with the lively notes of pepper and sandalwood combining with the sparkling notes of cedar...
This refill of Mathilde M you can recharge your decorative scenteds bouquet many times as you want, a delicious blend of wood, spice and soft vanilla. Content 200 ml
Originally from the region of Calabria, the Bergamot is a citrus widely used in perfumery, a Mediterranean flavor that exalts himself with tangerine and orange on a spicy background cardamom, accompanied by floral...
Refill for bouquets by Mahtilde M. Content 200 ml Rose Elixir pays tribute to the queen of flowers, a symbol of love and romanticism since ancient times. Discover this voluptuous and bewitching fragrance, like a...
The Patchouli Lampe Berger fragrance is a sensual and modern fragrance in which the notes of patchouli mixed with sweet and enveloping chords of vanilla and amber balms, a real invitation to well-being and comfort....
Refill for Bouquets by Locherber Milano with aroma Azad Kashmere. Contents 500 ml Imagine the silence, the great contrasts, from the inaccessible spaces of the mountains to the immense valleys, temperature...
Refill Scented Bouquet by the Italian firm Dr. Vranjes. Content 500 ml 'Aria' (Air) A frangacia its citrus and fresh notes, the intense time, intermingling together with the flower of orange and lemon trees, evolving...
Perfume for catalytic lamp Lampe berger Jardins sur la Riviera, which invites us to walk along the shores of the Mediterranean: breath of freshness that moves the branches of olive trees, greenery of the fig leaves,...
Customers who bought this product also bought:
A revitalizing fragrance with a stimulating mixture joins forces with aromatic eucalyptus notes on a background of white musk mixed. This composition of Lampe Berger has a content of 500 ml
Refill for catalytic lamps from Lampe Berger. Content 500 ml A powerful, conquering and airy fragrance with aromas of tomato leaves along with grapefruit and citrus in the top notes. Patchouli and white birch wood...
Boquet by the italian firm  Dr. Vranjes. Content 250 mlPerfume Rosso Nobile. Initial orange notes enhance in the floral part formed by the absolute of violet and flowers of magnolia, accords of plum complete...
Recharge for Lampe Berger catalytic lamps. 500 ml content Aroma Wake Up pire is Woody perfume Head Notes: Ginger, Bergamot, Eucalyptus Heart Notes: Cedar, Sandalwood, Geranium Base Notes: Sandalwood, Patchouli
Promotional Pack of Lampe Berger, pure air, which includes catalytic lamp of transparent Crystal, cubic design and neutral perfume. With this decorative air freshener, it will purify the air in your home and you can...